Have you heard of Firmoo?  Until recently I had not…certainly would have remembered a name like that!  From a branding perspective I like it.  Silly, short & sweet, double 'o'…but I digress.
Firmoo is an eyewear company with a focus on fashion & affordability.  Primarily for Rx users, this site has loads (literally) of funky styles and colors that would make any four eyed fashionista proud.  Since I don't have a prescription, I wanted to test out the sunglass section.  I was immediately struck by these lovelies…

Loving the nautical detail on the arm!
But ultimately decided to get them in brown.  I love colored glasses in theory, but my hope was that they could replace my scuffed up daily pair.
So in true review fashion, here's how it all plays out.  I placed my order and within a couple days my package arrived.  While the packaging itself is no great shakes (perhaps they need a little help from Spark Collaborative), I was pleasantly surprised to find a hard case, soft case, cleaning cloth and screwdriver with 6 screws.
Things like this make me very happy.
Because this company actually thought of the end user and forecasted what they would need to properly care for their glasses.  2 screws is bunk, why bother?  6 screws allows me to lose 4 over the course of time and still fix my glasses without running to the store.  I like it.  PLUS, again from a branding perspective, it has their name all over the damn place, so whatever accessories you haul around with your glasses, it's inevitable that your friends will see the name and ask you WTF is Firmoo?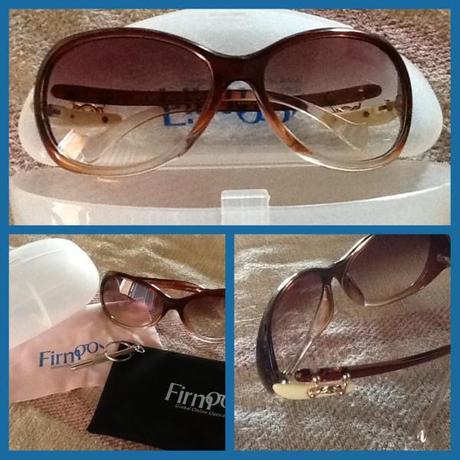 So I got caught up in picking a pretty style and didn't pay too much attention to how these babies would look on my face.  I guess I got lucky, these are not 100% flattering but they'll do.  I recommend checking out their Virtual Try-On using your own photo if you're picking a style that isn't in your norm.
You can't really go wrong though, because A) Your first pair is FREE and B) They're easy to return if you look terrible in them!  Check out this sexy mug.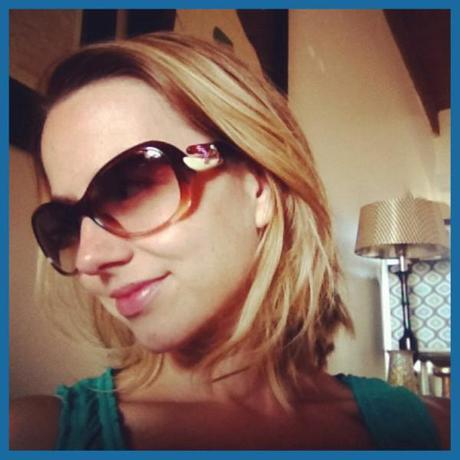 Muah, Dahling!
Bottom line is that I was really happy with what I got.  The overall quality of the glasses is so-so – they say Italy Design which makes me laugh – it's completely plastic including the accent that looks like it should be metal.  But anyone not standing right next to my face wouldn't know the difference.  I loved the style options and $45 + Free Shipping is a hell of a good deal for prescription sunglasses.  Back in the day when I needed glasses I would have LOVED this place!
I really like the color fade in my frames and lenses and the lens clarity is way better than my Target-Fab eyewear.  Add in the extra care accessories and I'm pretty well sold.  Ready for my day on the Yacht.
DO check them out and see about getting your free pair of glasses or sunglasses.