Do We Care About the Oscars?
The idea behind this is to look back at every single film that was nominated for,
·   Best Picture
·   Best Actor
·   Best Actress
·   Best Supporting Actor
·   Best Supporting Actress
·   Best Director
 By looking back at these I will be asking the questions below to find out whether this is a film to be watched or not. This is not a full review and if I have seen the film in question I will give my rating of said film. I will also not be comparing or suggesting any other films that could or should have won this is just looking at a film and seeing if it still stands in the memory.
Film: The Imitation Game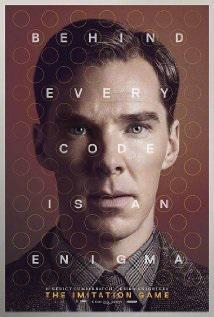 Oscar Wins: 1 Best Adapted Screenplay
Oscar Nominations: 7 Best Picture, Best Actor in Leading Role, Best Actress in Supporting Role, Best Directing, Best Film Editing, Best Music Written for Motion Picture and Best Production Design.
Have I Seen It?
Yes – My Rating 92%
Will I Watch It Again? One day I would I watch this again.
Should Everyone Have Seen It? I do think people should see this and it could be something for school kids to see when studying war.
Most Memorable Part? Learning about Alan Turing.
Thoughts On the Film: I still say the same thing about this film, I do think it was an important part of history that needs to be seen by everyone just to show how much Alan overcame to play his part in us winning World War II.
Do We Care It Got Oscar Attention? This is a film that I don't want to make fun of because I do think it deserve the attention because of how Alan overcame everything even though if it was set in the current world none of his personal choice would have made a God damn difference.