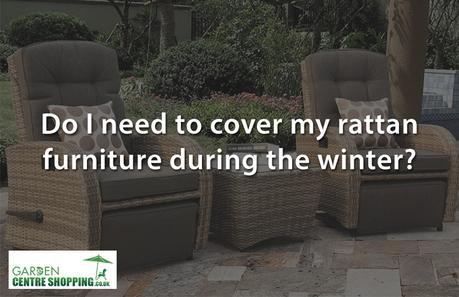 If your rattan furniture is weatherproof then you don't need to cover it during the winter as it will not degrade.
For this type of furniture to be weatherproof, it needs to have an aluminium frame (which prevents it from going rusty when left outside in the winter in snow and ice), and UV stabilized rattan threads (which prevent it from being damaged by the sun).
A quick way to decide if the frame is aluminium is to lift it up, as if it's heavy then it's probably made from steel.
Our reclining rattan furniture has aluminium mechanisms too to keep the whole thing durable in winter.
You can browse all of our questions about rattan here.
You can shop our range of rattan online at our website here: https://www.gardencentreshopping.co.uk/rattan-garden-furniture