Today Oshawa dream pop band Dizzy released their latest video, Roman Candles.
Dizzy came together in 2015. The band's origins lie in the longtime friendship between vocalist Katie Munshaw and drummer Charlie Spencer, who met in ninth-grade math class and later sang together in the school choir. After finishing high school, they both made the choice to not go to university and to instead, start a band. They signed up Charlie's siblings, Mackenzie on bass and Alex on guitar, and they worked to start playing in local bars. After playing one of their very first shows in Toronto, Dizzy landed a deal with Royal Mountain Records.
Directed by Michael Pugacewicz of Parliament Pictures Co., the video features vocalist Katie Munshaw's unique choreography alongside some pretty cool pyro. Roman Candles will appear on the band's forthcoming album, The Sun and Her Scorch, set for release on July 31 via Royal Mountain Records.
"Roman Candles is about how insecure I feel being someone who's pursued music as a job. I've often felt jealous of friends who've taken more traditional paths in life. Some have gone to university and have 9-to-5 jobs already and have to buy funny things like lawnmowers and cutlery. I know that sounds silly, but I have a real fear I'll never own a home or be able to support a family because of the decision I've made, so of course that's scary. I think I've quit the band a dozen times since we started and then wind up taking it back an hour later because I know it's just fear talking," says frontwoman Katie Munshaw.
Press play, and watch it now!
Dizzy - Roman Candles (Official Video)

There's something so soothing about this track, and who couldn't use a little bit of that right now.
"Recorded at Quebec's Mechanicland Studios and in Munshaw's mother's basement, The Sun and Her Scorch was produced by Dizzy and mixed by Craig Silvey (Arcade Fire, Florence + The Machine). Describing their recording process as "totally challenging and completely rewarding," the band took an entirely self-directed approach to every aspect of the album's creation, introducing a more kinetic energy into their sound through their lavish use of live instrumentation. Taping into their increased sense of closeness and confidence, the band brings its truth-telling to confessions of insecurity, resentment and fear of failure". - via press release
We're looking forward to July 31.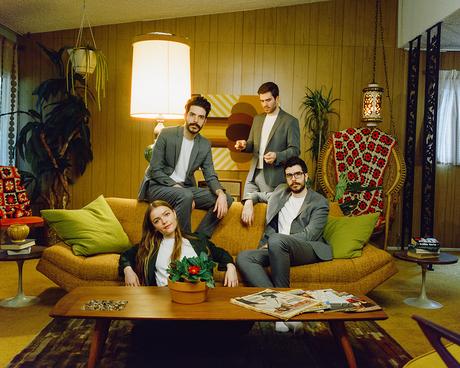 The Sun and Her Scorch Tracklist (Release Date July 31)</br> PRE-ORDER HERE!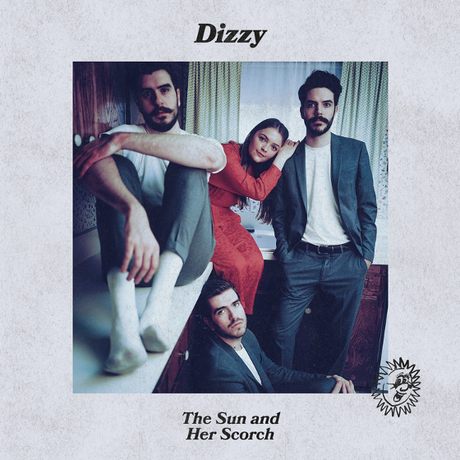 Dizzy's Links