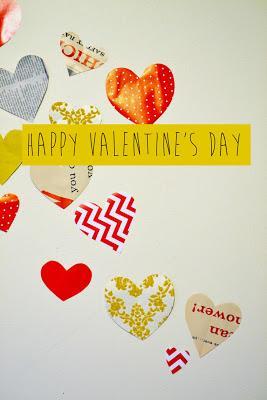 I love this holiday. It's always a wonderful excuse to buy candy for people, make cards, and just generally shower loved ones with little gifts and affection.
I've been pretty busy this time around, and have V-Day plans that extend into the weekend!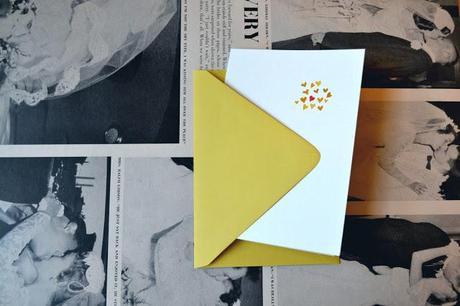 I made a card for my husband and bought him some chocolate covered marshmallows at Trader Joe's. I'll also make a dinner of some sort, but have yet to decide on the menu.
I've been cleaning and crafting all week in preparation for a small tea party I'm hosting on Saturday. It will only be the second time I've invited more than 4 people over to my apartment for this sort of thing. We didn't have a couch for a while, so it was hard to sit too many guests. Well, now I've got a couch and a clean apartment, so bring it on!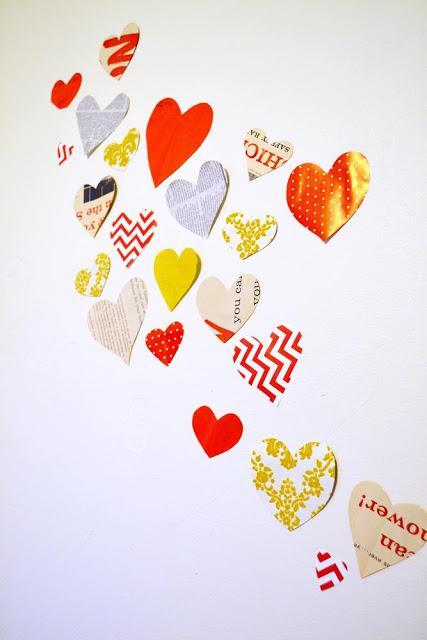 Here's an easy DIY decorating idea:
I used vintage magazines, wrapping paper, and flocked vinyl to create various hearts. Then I just simply taped them to the wall above where I'll be setting up the tea. They're so cute, I'm tempted to leave them up forever...
Cupcakes and Mexican wedding cakes are in the works, and I may also make this biscuit recipe from last year. I attempted to make hard candy jewels for favors, but my goodness, is candy making tricky! Not sure I have the energy to try a 5th batch :-/
Well, hope you all have a wonderful day full of romance and chocolate!