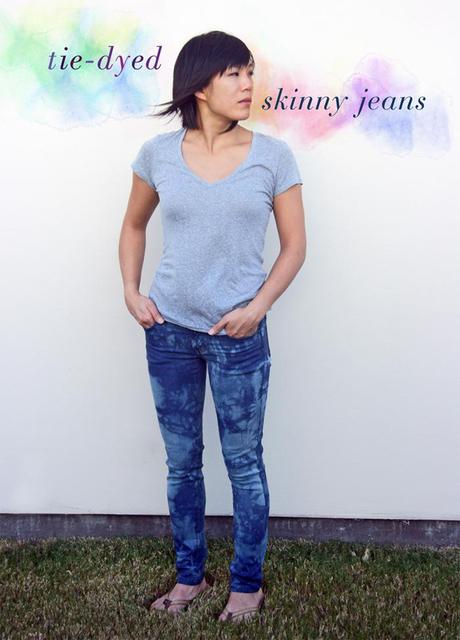 Have you ever bought something for a certain purpose, but ended up using it for an entirely different purpose? That was with with RIT dye. I got it to color a shirt with a bad stain, but ended up using it to tie dye a pair of jeans.
It was my first time using RIT dye, and I didn't realize it wouldn't work on polyester. And of course, the stained shirt was non other than 100% polyester. Figures, right?
I decided to dye my jeans instead. They're a pair of light-wash bootleg Citizens I haven't worn for years. I've been meaning to turn them into skinny jeans (insert link to DIY skinny jeans tutorial), but never got around to it.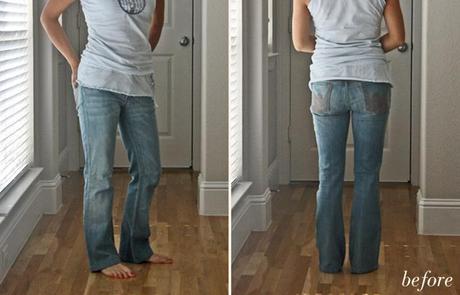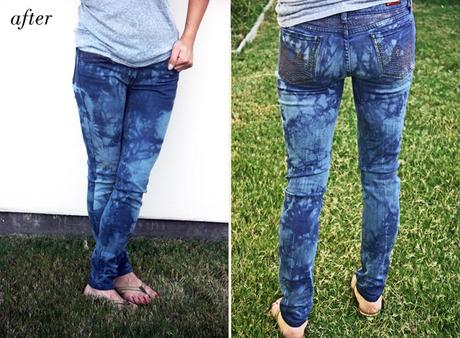 I found this tie dye jeans tutorial on Craftgawker, and wanted to try it out. I was a little scared they'd come out really cheesy-looking, but still gave it a shot. I'm glad I did.
Materials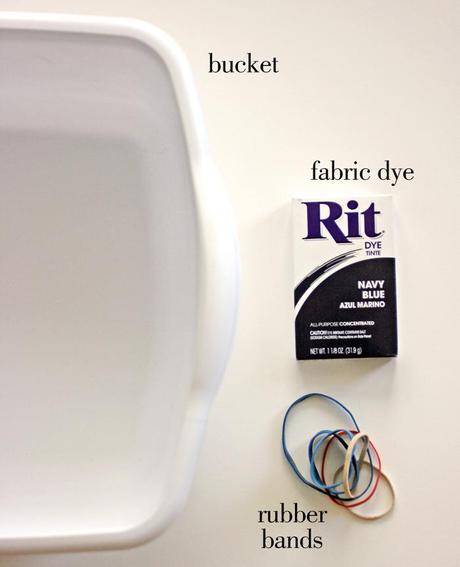 Steps
I scrounged up all the elastics I could find at home, and banded up the jeans with an equal number on each leg. I scrunched the jeans up and tied my last elastic over the whole bundle.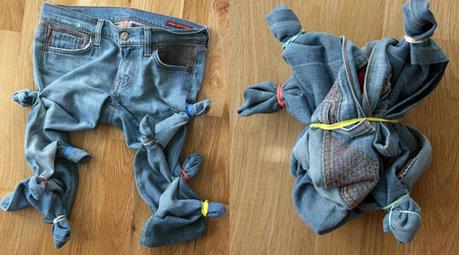 Next step: dyeing. I followed the instructions on the RIT packet carefully, using one packet and three gallons of water. If I wanted a darker rinse, I could've used less water. I left the jeans in the dye for a half hour, turning the bundle often. And yes, I used rubber gloves! (I didn't want Smurf hands!) When it was all done, I rinsed. And rinsed. And rinsed. Then threw them in the wash by themselves on light wash.
Once they were washed, I sewed them into skinny jeans.
They didn't turn out too shabby. I love how I was able to turn these oldies into goodies. Next time, maybe I'll try tie dyeing jeans with bleach for a different result!