If you are on a tight budget, you may take ideas from these crazy ideas of Shoe Storage. There are no need to buy the shoe racks or shoe cabinets when you can make your own. Here are simple ideas you can use to make your own shoe storage.

Shoe box shoe storage
One of the simplest, quickest and cheapest shoe storage is the one that you can make with your old shoe boxes. * Make sure that you collect all the old shoe boxes that you have. Remove their covers and keep their aside for further use.
You have to fix all the boxes together as one huge rack.
After that use the gift wrap paper to cover the shoe storage that you have made with the boxes.
Once done set it aside and take the top covers of the boxes.
Remove the lids of the covers and then fix them to make a single flap that would be equal to the front of the shoe storage.
Now you have to fix the flap in front of the rack so you can make a door. If you want to close it, you can attach it with a Velcro.
Set your shoes in the boxes and they will be protected. You can even keep two shoes in a single compartment.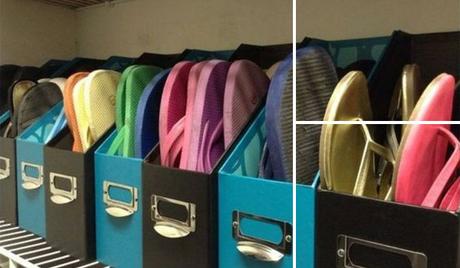 Old rack shoe storage
There are chances that you have an old kitchen or clothes rack that you are not using anymore. Assure that you clean the rack and fix any broken parts if there are. Once the rack has been clean you can polish it if the rack is wooden. You can also cover it with the gift paper if you like. Now use different beads or characters to make the rack look interesting. When you have managed to make the rack look according to your requirements you can easily adjust your shoes and so your room will look clean and properly maintained. You will not have to deal with the miss managed shoes in the room.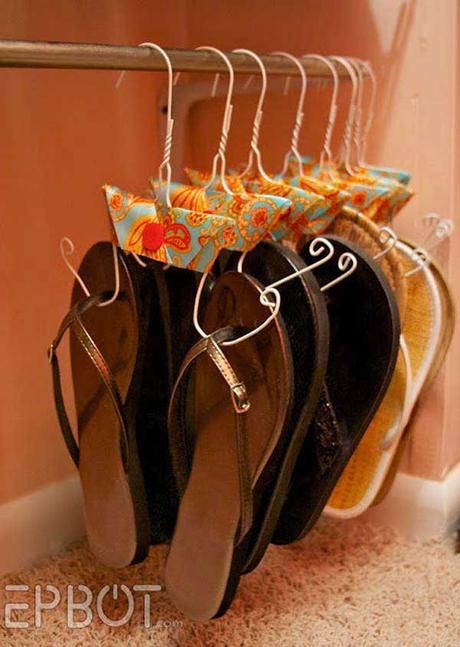 Make sure that you use the style that you like the most. Once you prepare the shoe storage, Shoe cabinet or shoe rack you will notice that how easy it will get to manage your shoes. You will not have to worry about damaging your shoes. Select the style that you can easily make. Good luck with your Shoe Cabinet making venture!