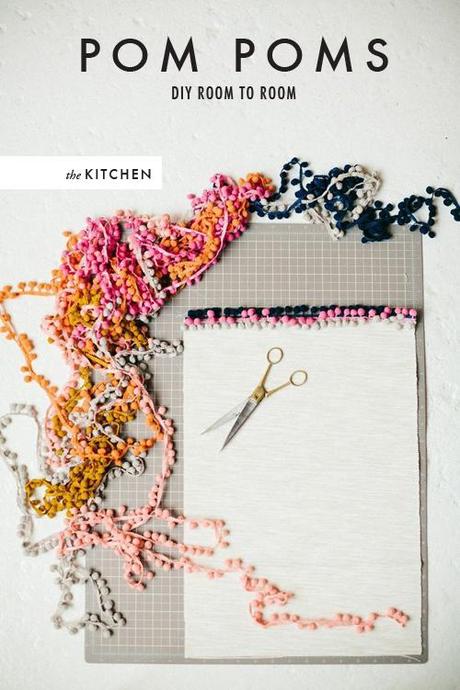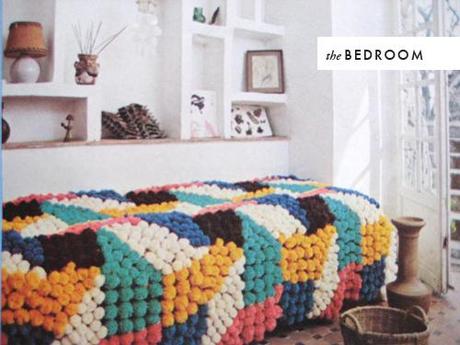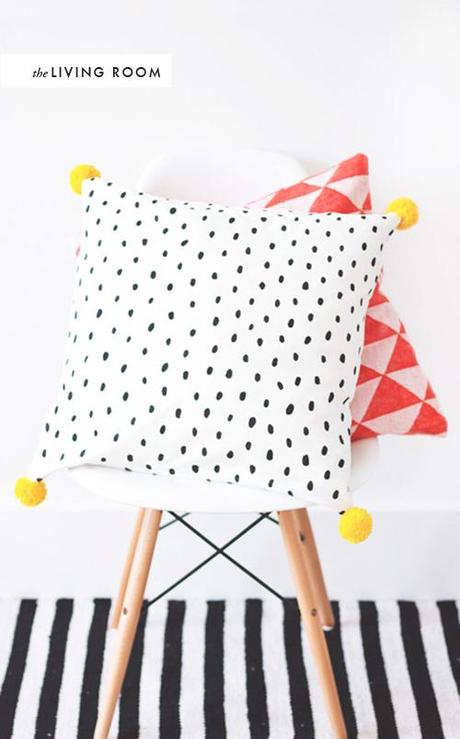 It's recently been scientifically proven that pom poms bring happiness to the world (science experiment done by me, trust at your own risk). Therefore, add a dash of pom to bring a little spunk to your life.
Pom pom placemats tutorial from Ashley Rose of Sugar and Cloth
Pom pom fleece blanket tutorial from At Swim Two Birds
Pom pom pillow DIY from The Lovely Drawer
See more ways to decorate your house with craft projects for each room here.