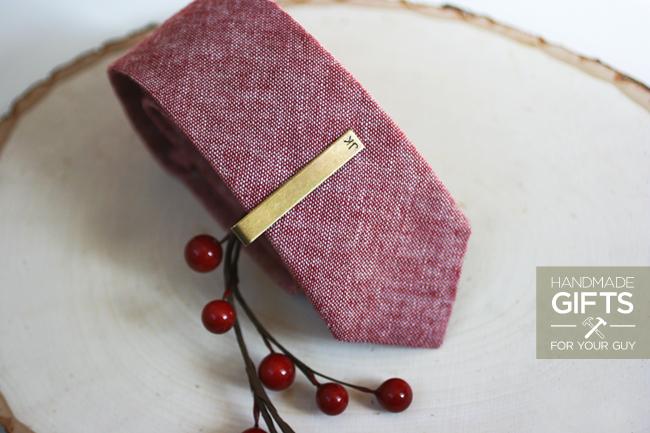 Seems like guys these days are really into what I call the gentleman hipster look: vests, bow ties, trendy leather briefcases, and a quirky mustache, if they can swing it. Since we're nearing Christmas, I thought I'd share a few ideas for Handmade Gifts for your Guy (whether he's a gentleman hipster or not)!
First up? The personalized tie clip.
I love how simple and classy this is. And it takes all of 5 minutes to make.
What you need: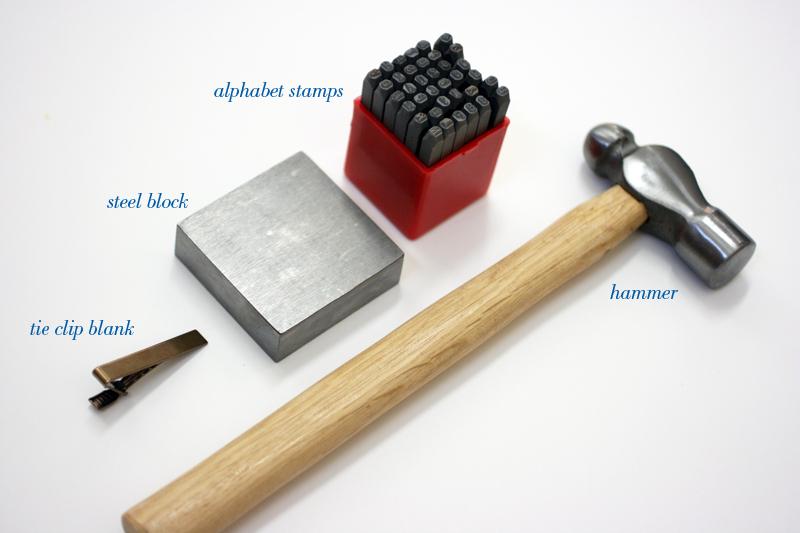 *I got the tie clips here on etsy; you might also be able to find them at the craft store.

Also:
-black acrylic paint
-paper towels
Steps
Start off by lining the edge of the tie clip flush to the edge of the steel block. The part of the clip that hangs over onto the steel block is how big your personalization area is. You can fit up to 4 letters, depending on how closely you space them together.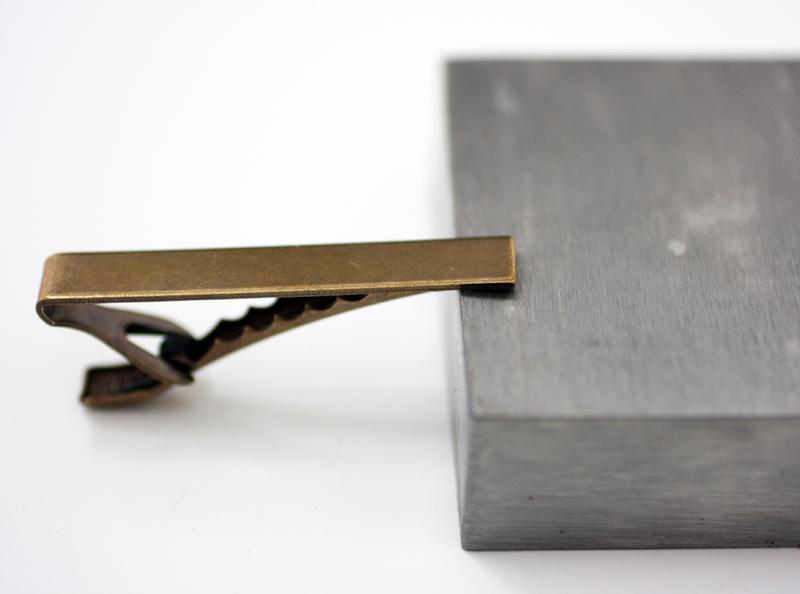 Carefully line up your first letter stamp and hold it firmly in place. Make sure your letter isn't upside down before hammering! Hammer the initial into the tie clip. You may need to do this a bunch of times, since the metal is pretty thick. Do this for your remaining letters, being careful to line them all up so they're not crooked.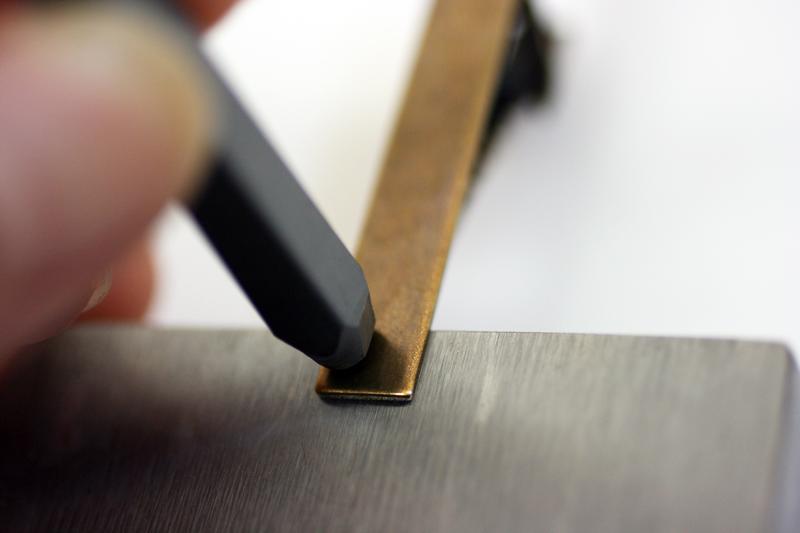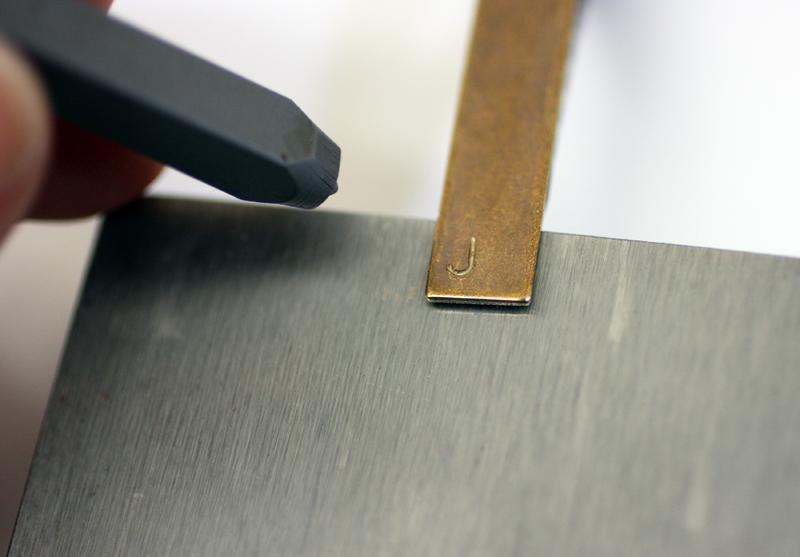 Once the letters are done, you'll want to darken them with some paint so they show up better. Put a dab of black acrylic paint onto a paper towel, then dab it onto the tie clip. Rub the paint in, so that it fills the crevices of the stamped out letters. Then use a clean paper towel and wipe off the excess paint.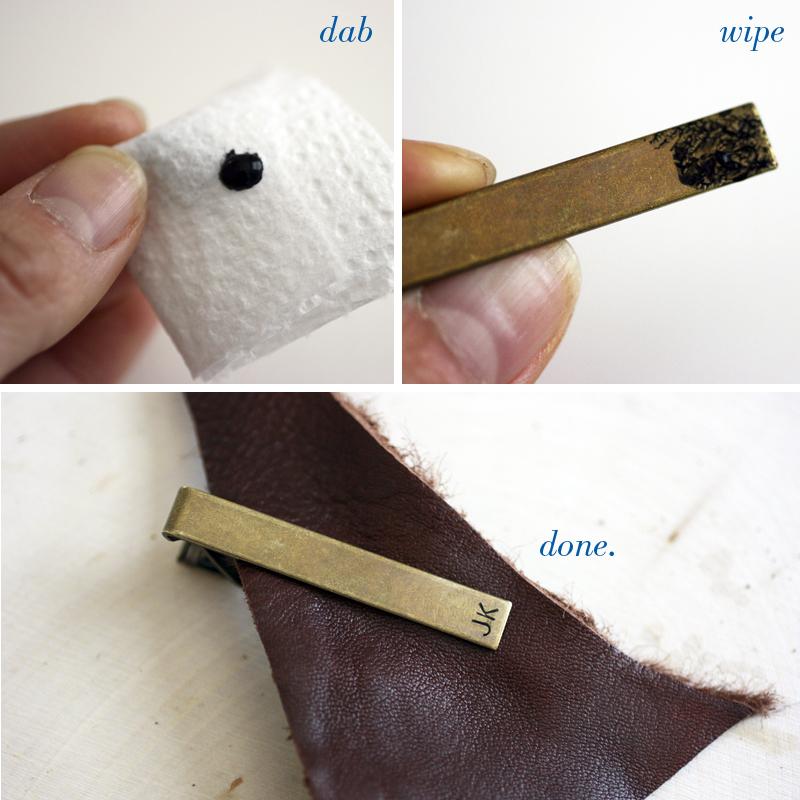 Buff up the tie clip, and put that awesome tie clip in a box. Now all you have to do is find a bow for the top!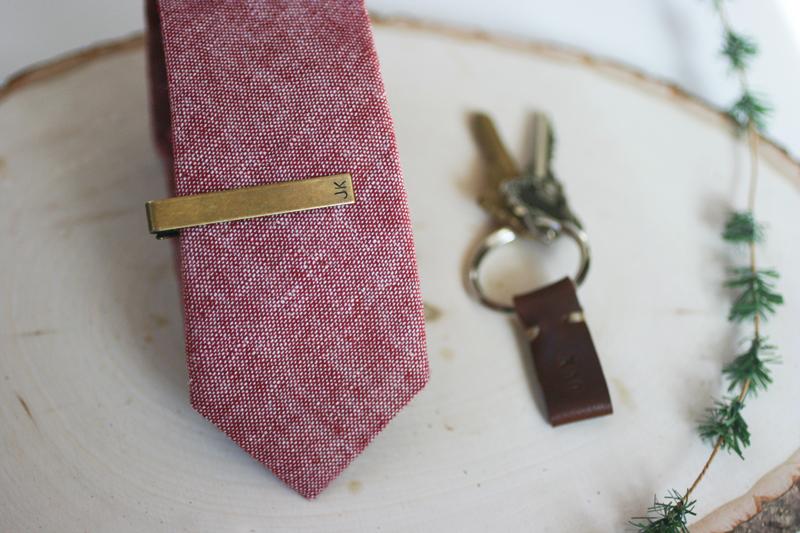 I'll be posting a couple more ideas for Handmade Gifts for your Guy throughout this week, so stay tuned!