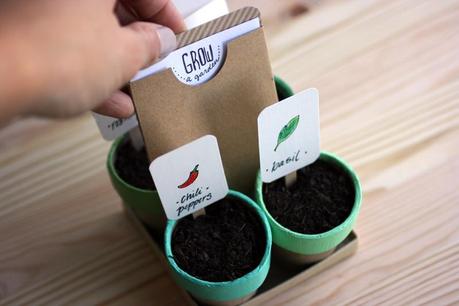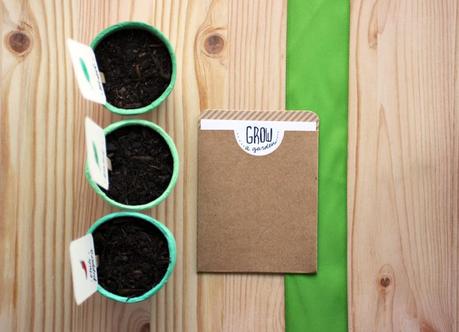 The weather in Dallas has been warm and cool lately, with some days getting up into the 70s! The warm days are a good reminder that Spring is coming, and I'd better start thinking about that garden that we're supposed to plant this year.
I thought I'd warm up the green thumb with these mini herb garden gift sets I made for the Crafts Unleashed blog. They're the perfect combination of cute and practical. You could use them to decorate your desk or give them away as party favors for your next tea party.
Now…if only the real garden was as easy to create as these!