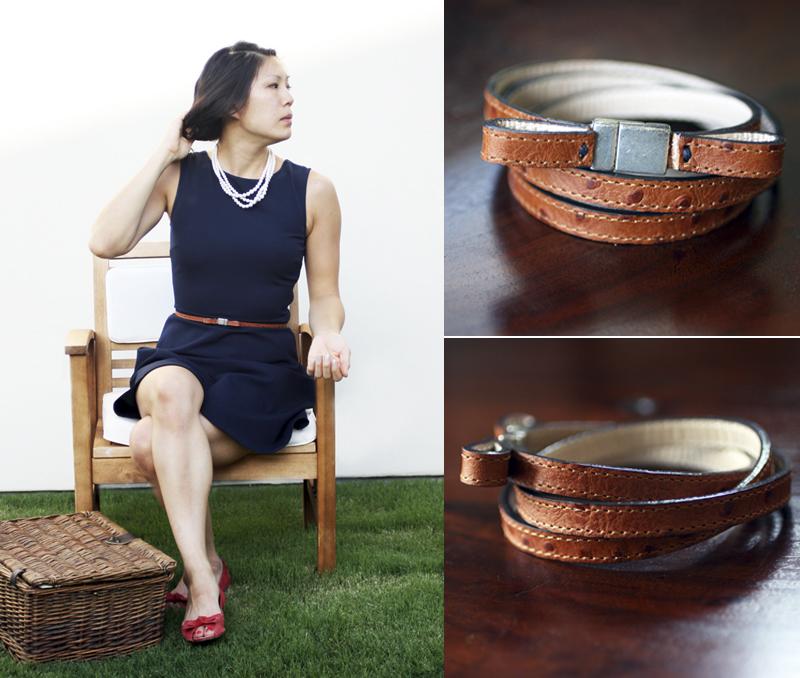 I'm a big fan of belts. They always seem to add just the right touch to an outfit. And they're even better when you make them yourself! A couple months ago, the folks over at Endless Leather sent me a kit of their products. I fell in love with this wonderful caramel-colored ostrich print leather and decided that I needed to make it into a belt. I'm super excited about how it turned out!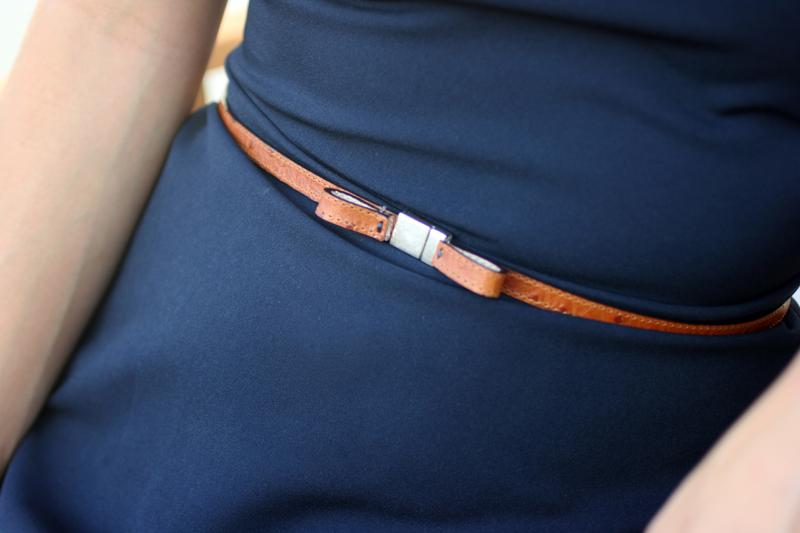 Materials:
-ostrich print leather strap (the circumference of your waist + 8-inches)
-magnetic belt closure
-leather hole punch (I got mine from Tandy Leather)
-needle and thread (it's best to use thick thread or waxed linen thread)
-scissors
-fabric glue (or any other strong glue)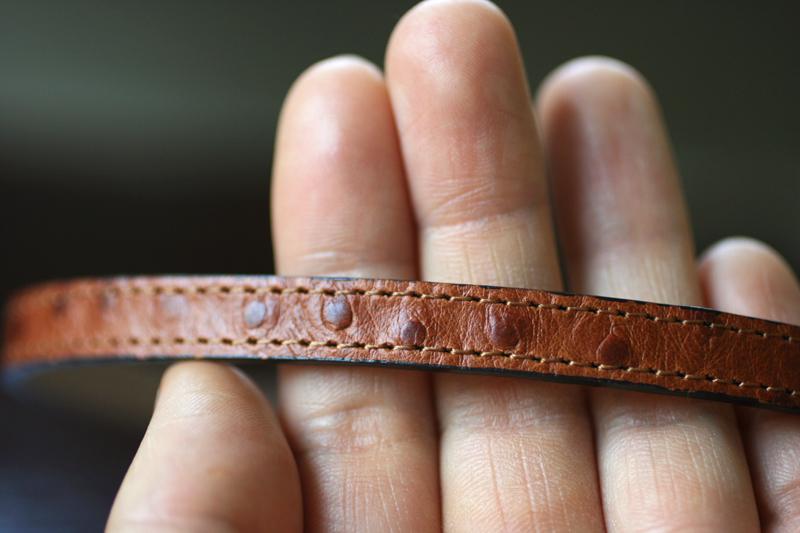 To make the bow, cut two 3-inch strips from your leather strap. Punch two holes 1/4″ from the end of each piece (you will have a total of 4 holes in each piece).
On your longer strap, punch two holes 1/2″ from each end.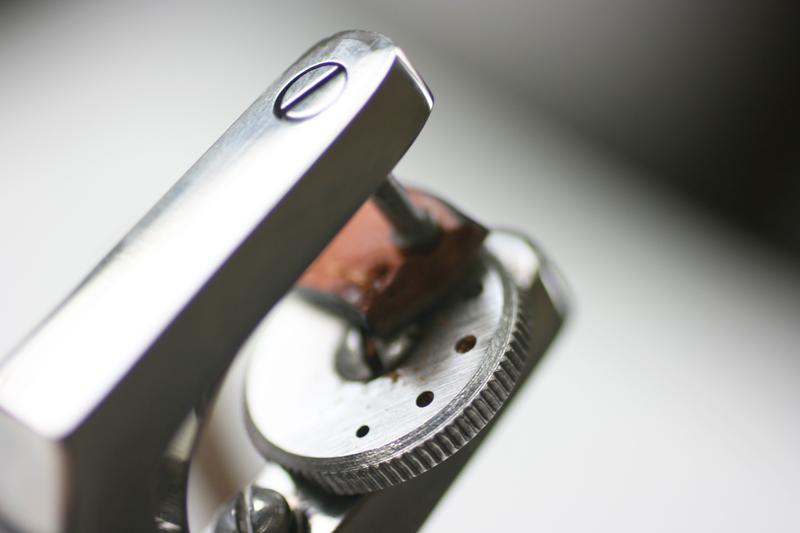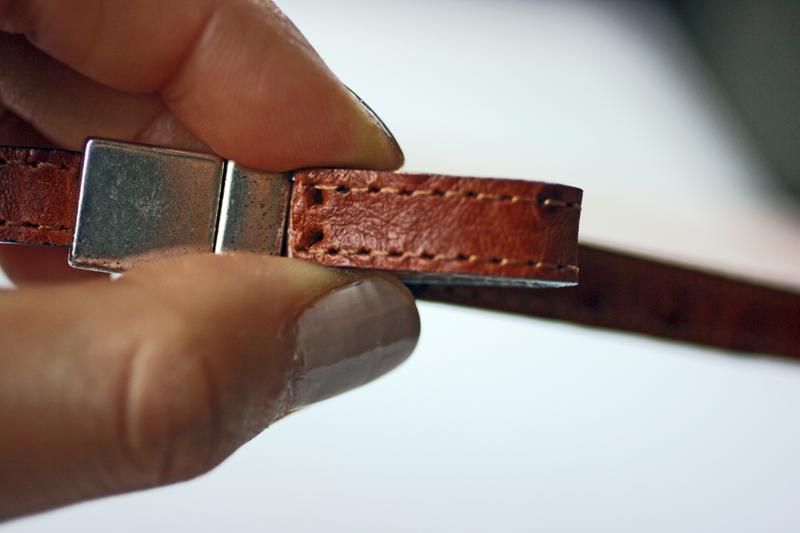 Fold one of the 3-inch strips in half and place it on top one of the ends of the longer strap. Make sure the holes are aligned (you will have to match 3 sets of stacked holes), then sew the strap ends together tightly. Make sure to double knot the ends and hide them. Do the same for the other side.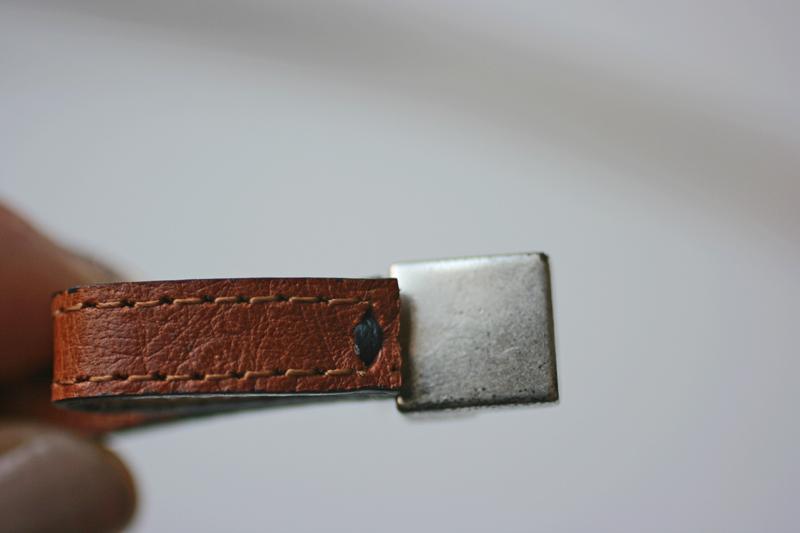 The last step is to glue the ends of the straps to the belt closures. Squeeze a bit of glue into each end of the closures and firmly push the end of the strap in. Hold it in place for a minute, then lay the belt flat so the glue can dry.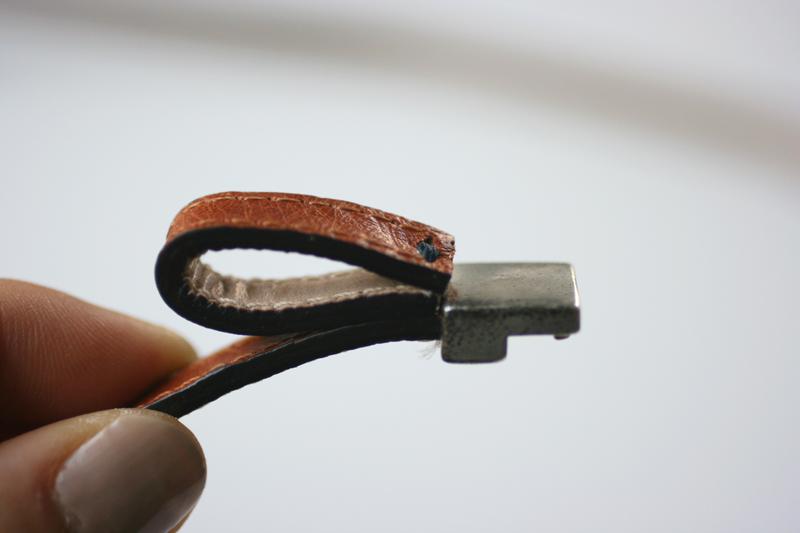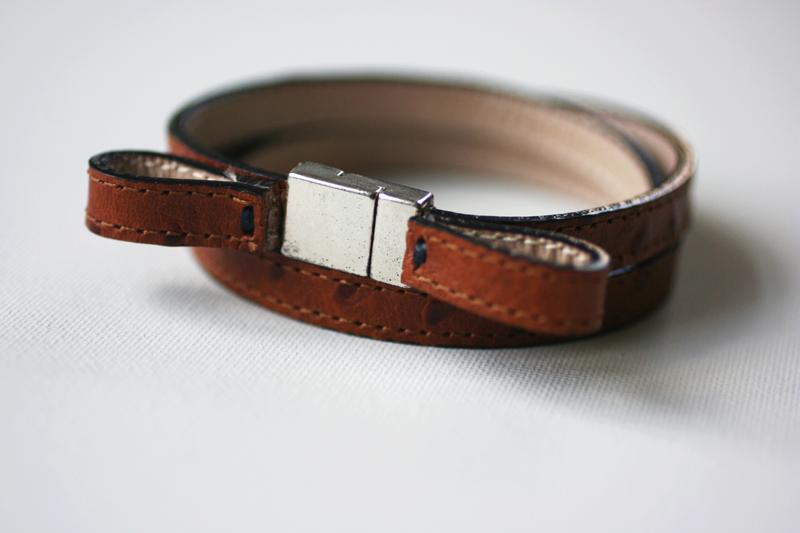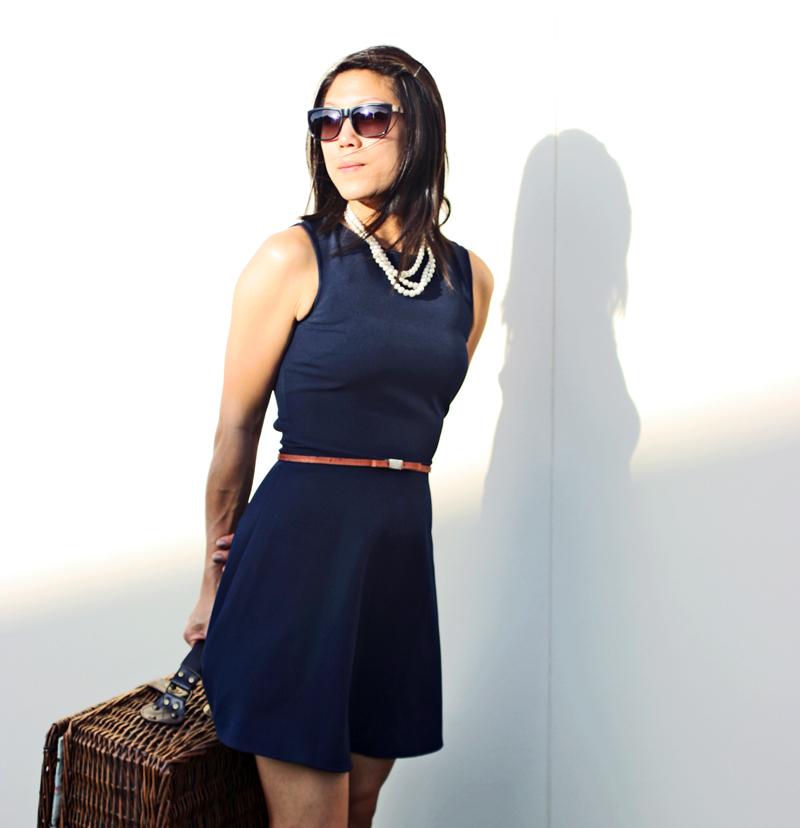 I love how versatile this belt is. I'm super excited to wear it out!