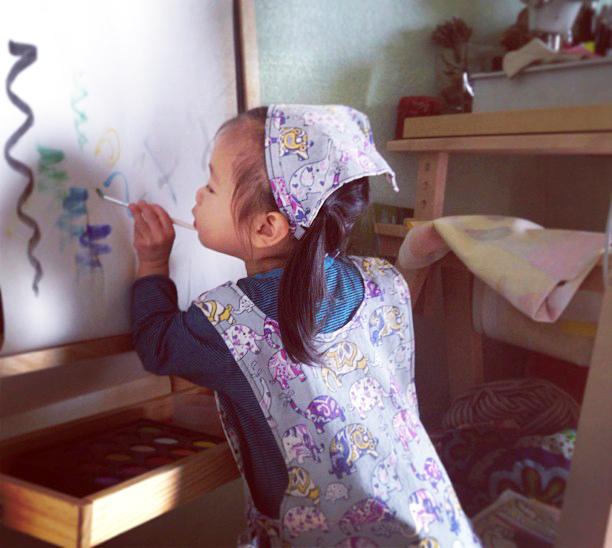 My niece Emmy loves to paint. It's really cute to see pictures of her going at it on her easel. So for Christmas last year, I made Emmy an art smock. I wanted it to be simple but cute – almost like a pinafore, more than a traditional smock. This is what I came up with. I got the inspiration from the blog So Sew Something to create my own pattern.
Like I said, this was a Christmas gift, so I've been meaning to post the pictures and tutorial for a while now. I guess it's better late than never, right?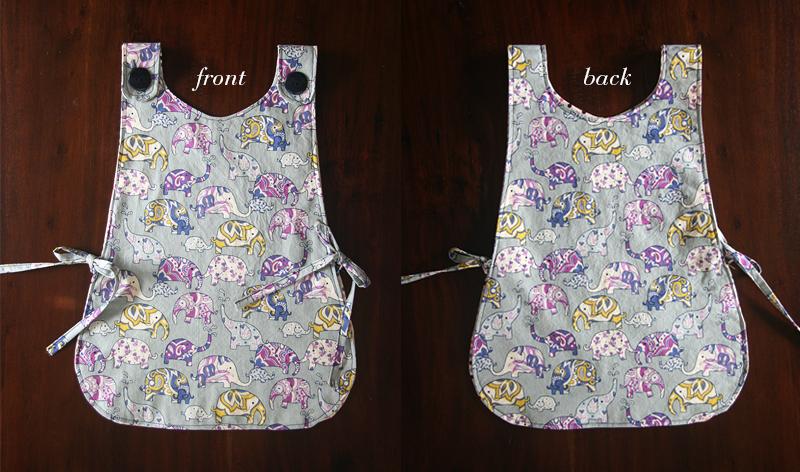 The smock is double-sided, and ties at both sides of the waist. I had so much fun picking out the fabrics at Joann!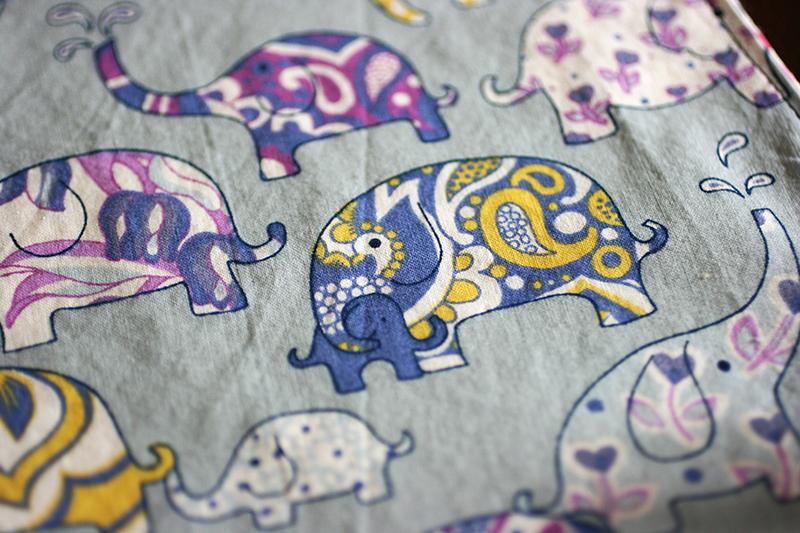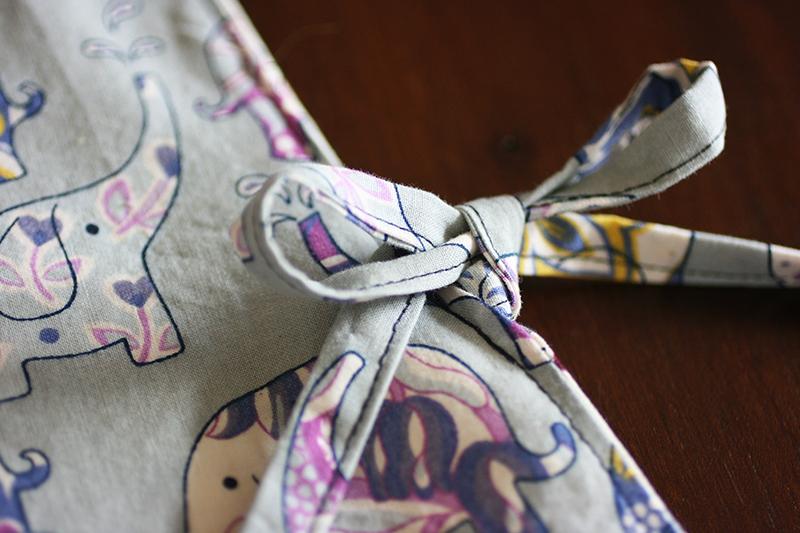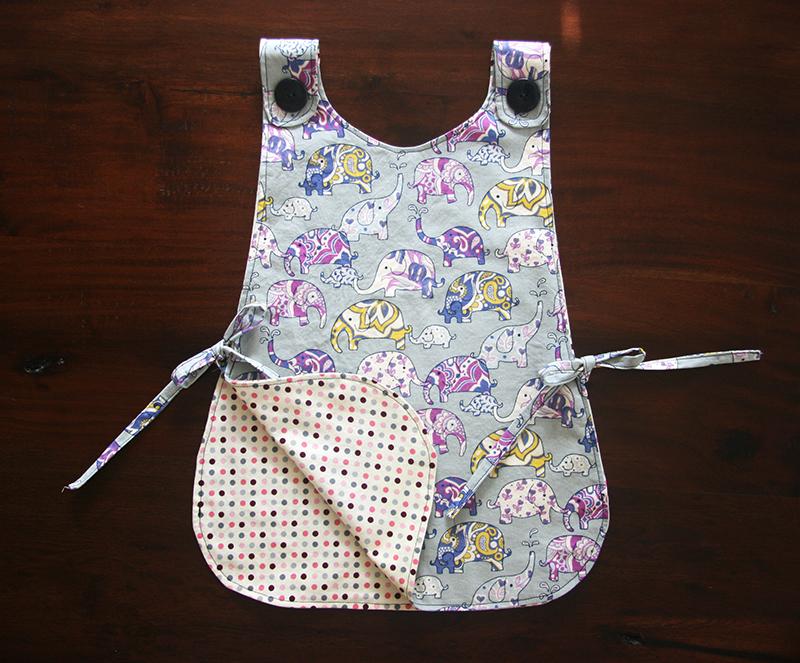 When I was sewing this, I used Pooh Bear as a reference for how big to make the smock. I was hoping Emmy and Pooh were roughly the same height!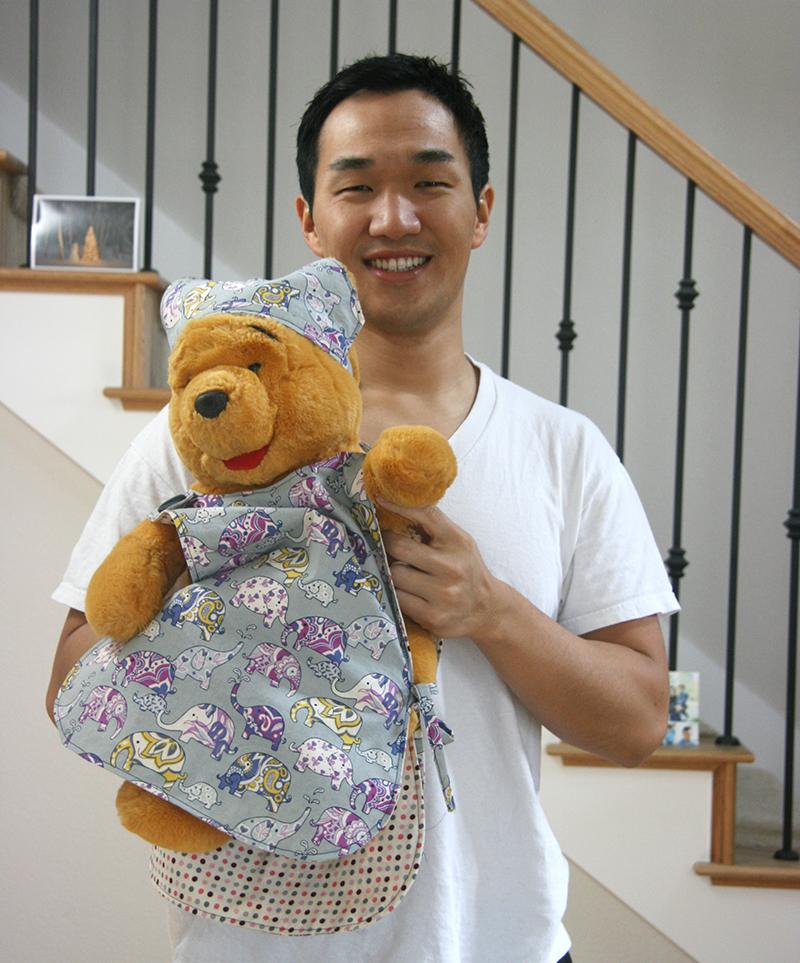 Want to make your own kids smock? I've created a pattern that you can download by clicking on the button below!