Well my friends,
I suppose it didn't surprise me when this little munchkin asked me to make her a hot pink and black zebra cake for her birthday :-)
(Yes, she made this entire "cat" outfit herself!)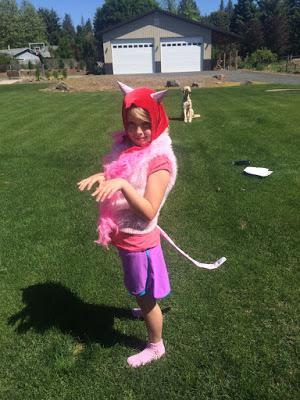 At first I was a little overwhelmed as I thought the only way to make a cake like that would be to use fondant and I didn't really feel like trying to figure out STRIPES! :-)
Thankfully, Michael's craft store came to my rescue and I found this
Duff Edible Decorating Paper - Animal Prints
 on sale for 9.00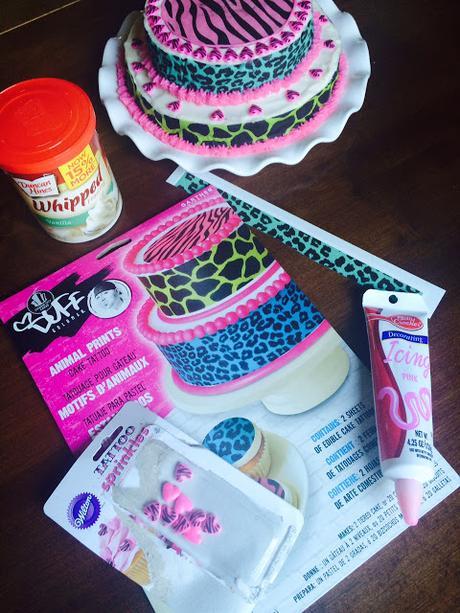 The edible paper along with some Betty Crocker pink icing, Duncan Hines frosting and Wilson's zebra candy hearts I was SET!!!!  WOOO WHOOOO!!!!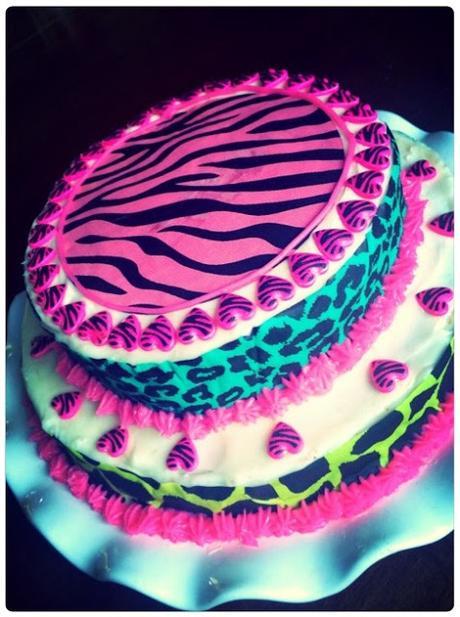 I think she really liked it :-)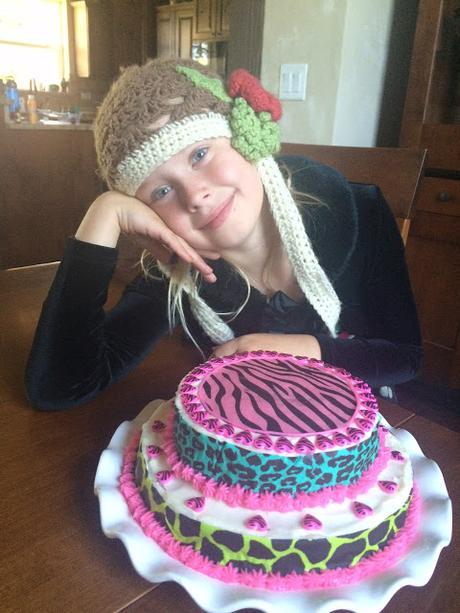 I used an 8" cake pan and a Pyrex glass bowl that was about 5" wide.
I had to cut the edible papers a little thinner to accommodate the cake but it was SUPER EASY!  (I think it was not as thick because I only used ONE box for the two cakes.)
I just frosted it up, put on the paper, use the easy pre-made pink icing tube and laid on the hearts! 
Overall the entire cake cost me around $19.00 :-)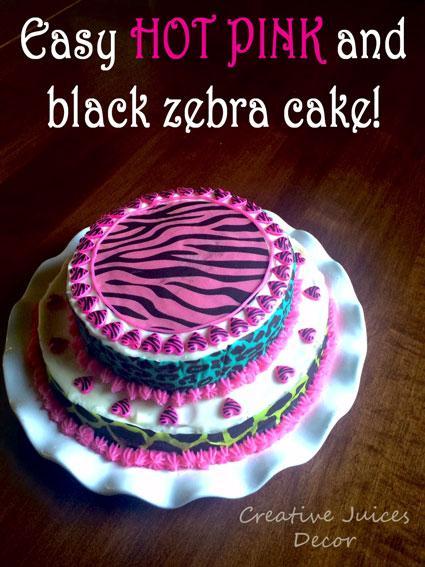 There you have it!  
If you want to see more EASY birthday cake ideas check out my other postings :-)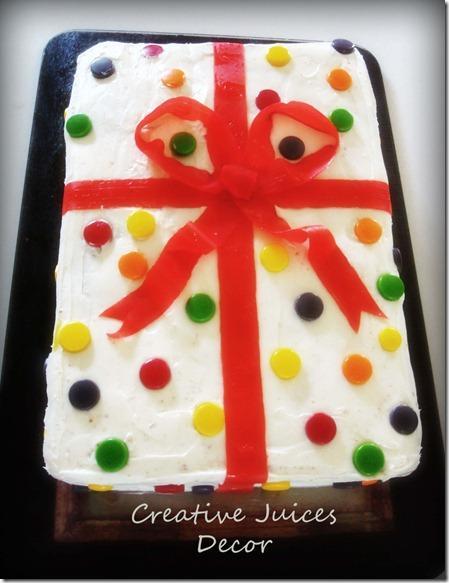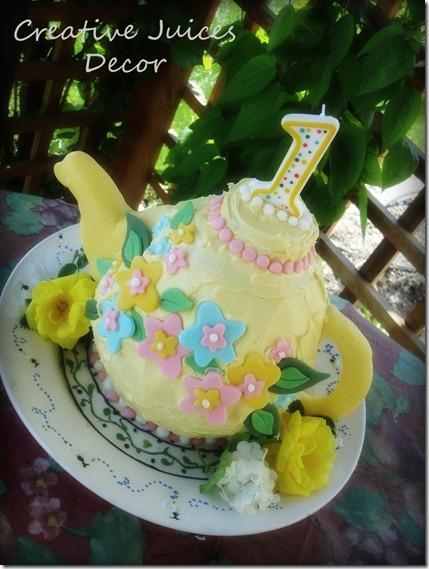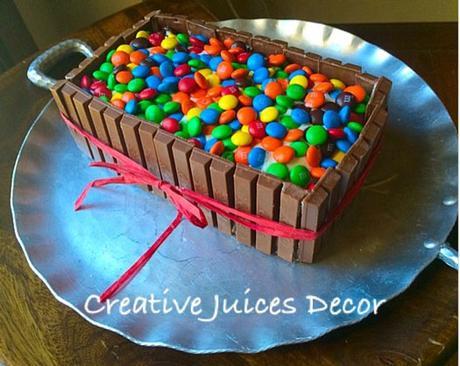 KitKat and M&M cake
Have a GREAT weekend my friends!  
Don't miss out on Selina's home decor tips and inspirations - Sign up to receive her once a week post :-)
Enter your email address:
Delivered by
FeedBurner
If you enjoyed this post, you can click the blue SHARE TO FACEBOOK button below :-) I'd appreciate it! You can also head over to WWW.CREATIVEJUICESDECOR.COM and sit back, relax, grab your cup of coffee and check out my other DESIGNER SECRETS and FUN CRAFTS on my blog. (Thanks my friends!)