It's that time of year again: the time of year when friends, family and co-workers are exchanging holiday gifts.
If you're like me, you don't want to a.) give just anything you found while shopping and b.) spend hours out in holiday shopping traffic and crowded malls. The solution – DIY gifts.
Although you'll spend an equal amount of time making the gifts as you would shopping for an off-the-shelf gift, it's so much more satisfying to watch your gift-ee open a homemade present.
However, when choosing a project, it's best to find something which is both within your crafting abilities, but also interesting enough to give with a straight face.
I've rounded up a collection of DIY gifts, perfect for sisters, girlfriends, moms, co-workers and anyone else who likes unique, pretty things. Here they are, in order of least difficult-to-make to more advanced.
Happy Holidays, and enjoy the season!
1.) Pom Pom Bag Charm from A Pair and a Spare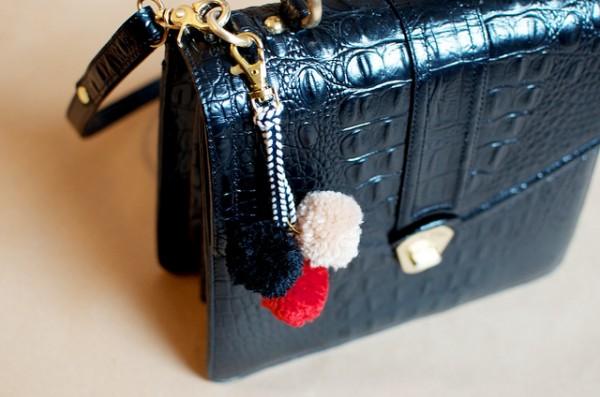 Probably more of a stocking stuffer than a gift, this bag charm is super-easy to make and perfect for the person on your list who loves to accessorize. I would gift this attached to a vintage or thrifted clutch.
2.) Handmade Bauble Necklace from A Beautiful Mess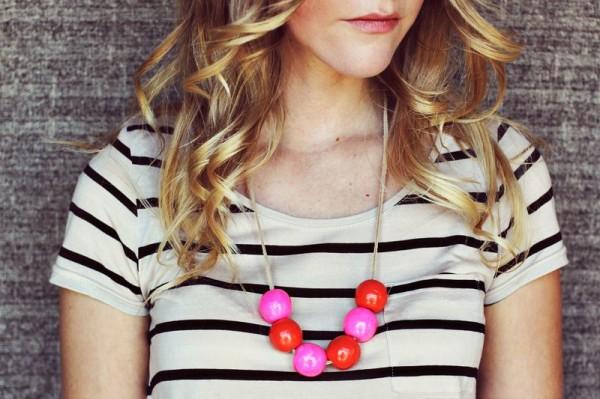 Very simple, but very on-trend right now, this DIY bauble necklace only requires leather cord, wood beads and paint. To mix things up, you could mix painted wood beads with any other large bead you find at the craft store.
3.) DIY Macrame "Friendship" Bracelet from Honestly WTF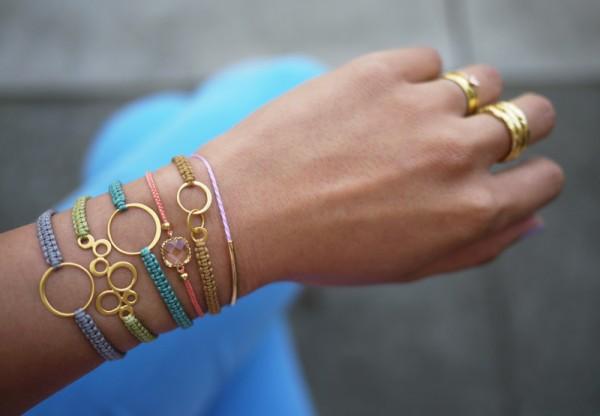 You may remember making these colorful creations in elementary school, but this version is all grown up. Chic and understated, these macrame friendship bracelets feature a small charm in the middle. Give at least 2 per person.
4.) Brooch Ribbon Necklace from Martha Stewart Crafts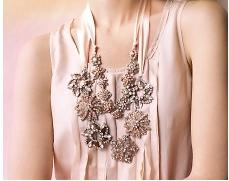 Not only is this
gorgeous brooch necklace
the most difficult to make, but also the most expensive. Unless you have a large brooch collection passed down to you, you'll need to get your brooches on Etsy.com or a local antique market. These alone will cost about $25 and up each.
Which makes it a great DIY gift for yourself!