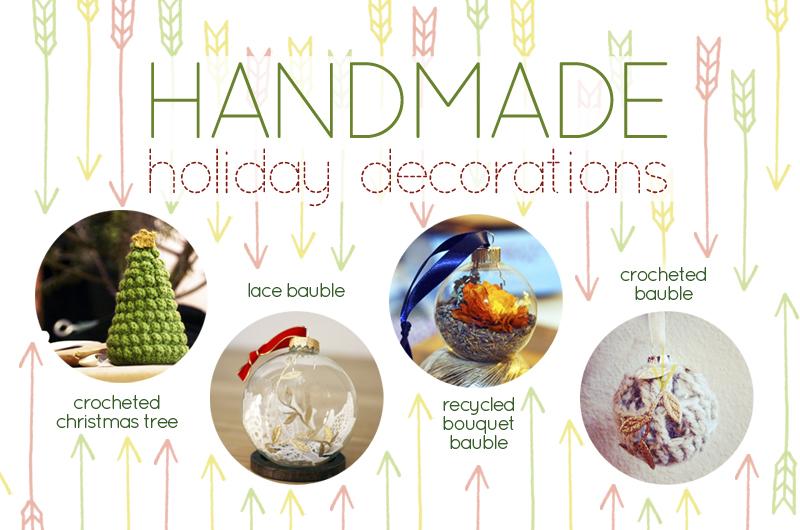 Every year, I look forward to breaking out our box of Christmas ornaments and decorating our tree. I remember doing this as a kid – it would take so long, since we would sit and reminisce about every ornament.
Over the past few years, I've started a collection of handmade ornaments. The first ones were made of our leftover wedding invitations. Then came the baubles made with flowers from my wedding bouquet. Next were the crocheted baubles.
I'm sure I'll make more before Christmas hits, but for now I wanted to share tutorials for what I've done so far.
* Crocheted Christmas Tree
* Lace Bauble
* Recycled Bouquet Bauble
* Crocheted Bauble

What's your favorite DIY holiday decor idea or project? I'd love to hear about it!