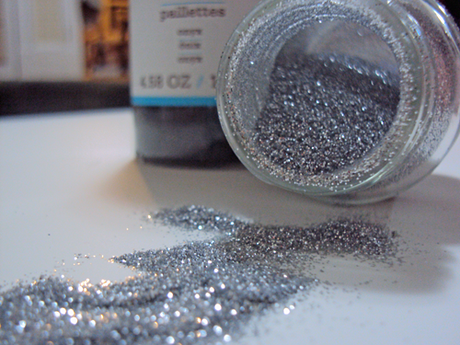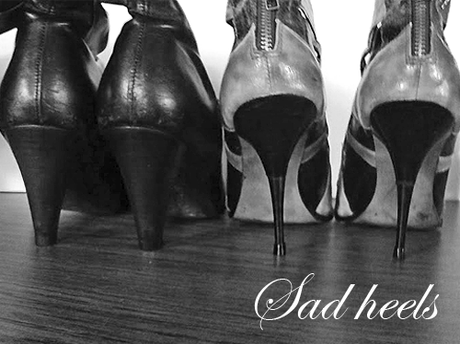 As I mentioned last week, I'm totally obsessed with pimped out statement heels. I'm also totally obsessed with glitter. So naturally I decided to combine the two and sparkle-lize the above lame boot heels.
And BAM: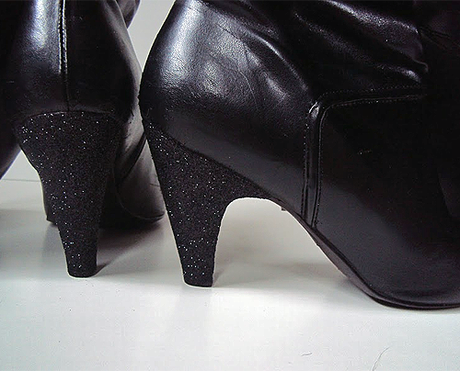 Glitter!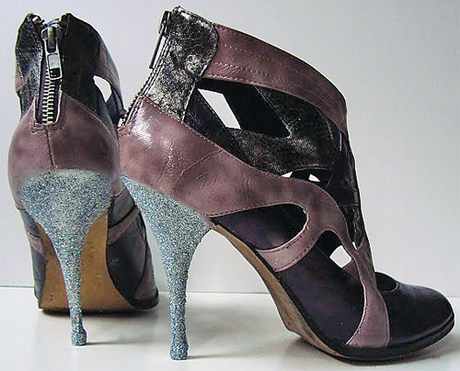 More glitter!
How to sparkle-lize heels
Inspired by A Pair and a Spare
What you need: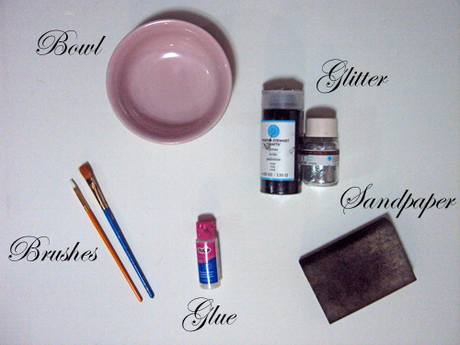 GLITTER! I love the Martha Stewart brand.
Glitter glue -- (or apparently Elmer's glue works just as well but since I didn't use that I can't vouch for it.)
An old bowl or tupperware
Paintbrushes
Sandpaper
Directions
Lay out the paper towels on your work station. And prepare for a glitter explosion.
Sand down your heels so that the glitter sticks better. (Confession: I totally half-assed this step and it still worked.)
Squirt some glue in the bowl and add a bunch of glitter. Mix the two and start painting your heels with the glitter-glue mixture. 
Once the heels are all covered, sprinkle glitter over the glue, taking care to cover all the spots. 
Let dry an hour or so. 
Take the shoes in your hand and simulate stomping on your work station so that the loose glitter goes everywhere. GLITTER.
Fill in any non-sparkly holes by repeating steps 3 and 4. 
Let dry 24 to 72 hours. 
Care
Like my glittering-in-crime friend Jennifer wisely said, "Treat these shoes like you'd treat suede." So in other words, try not to get them wet. The glitter probably won't hold up too well.  
Warning
This DIY project may cause you to go a tad sparkle crazy and start to glitterize everything in your shoe closet. 
Example: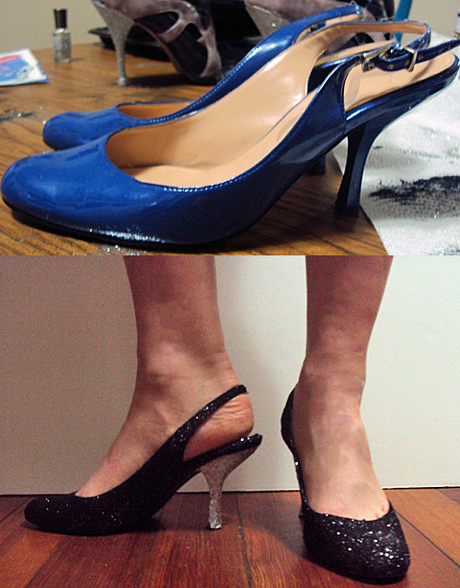 Extra glitter!