Hey everyone!   Today I figured I'd show you a DIY project that I used for my party this past weekend.  Since everything was sparkling with bling, I figured I'd might as well fancy up my plastic cups.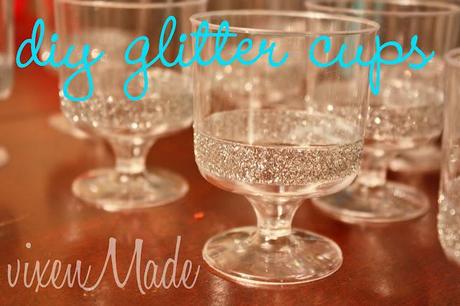 Whether you're using your plastic cups for drinking or for food, like me, you may want to make it interesting with some glitter.  And here's how to do it.
You'll need:  Mod Podge Glitter (I used dollar store stuff) Paint brushes Plastic cups Plastic container (this helps to contain your mess)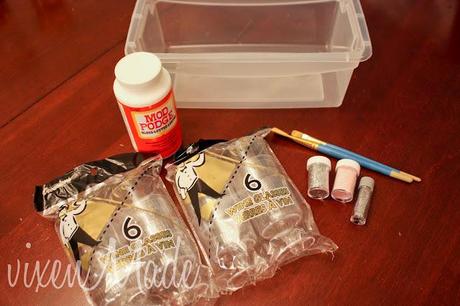 These are the cups I used.  I used the detail already on the cup to create my line, but feel free to create any design you like with your glitter.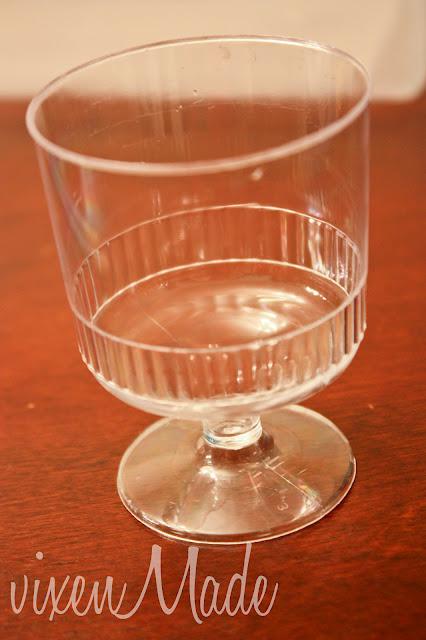 Using a paint brush, dip it in your mod podge (not too much).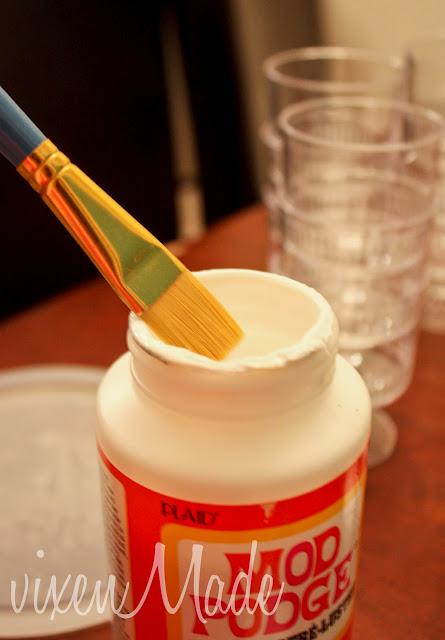 Paint it onto your cup.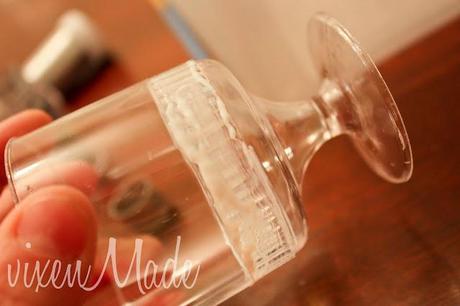 Holding your cup over the plastic bin or container, sprinkle the glitter over the areas that were mod podge'd.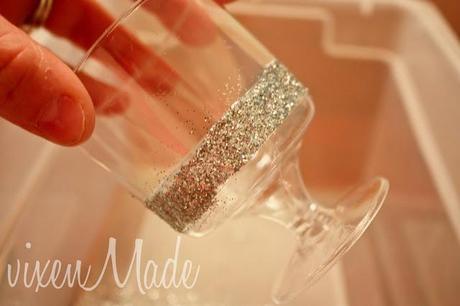 Tap the excess into your bin.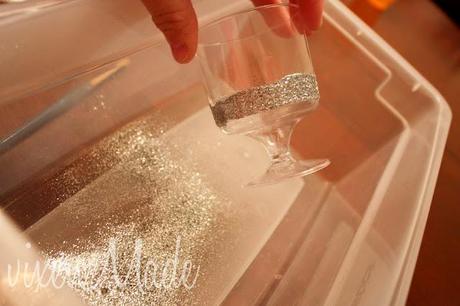 Then use a dry brush to clean up any excess glitter or to clean up your lines.  Set it aside to dry.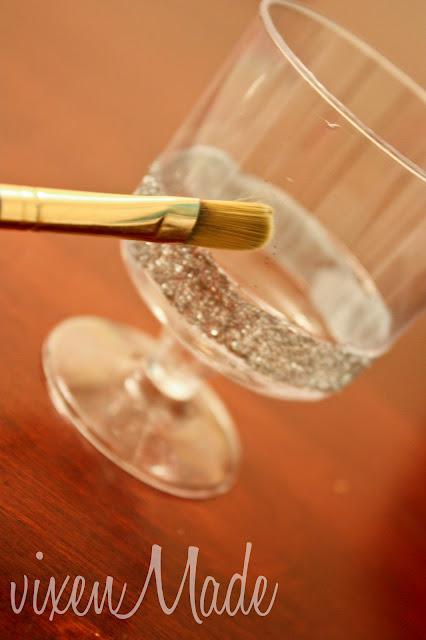 Once you've done a few, you can then tap your excess glitter from your bin back into your glitter container.  Yay, no mess, plus no wasting!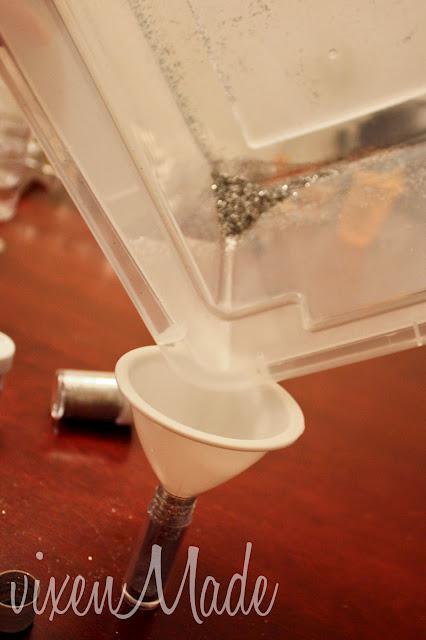 Sit back and admire your glittery cups. So easy.  So chic.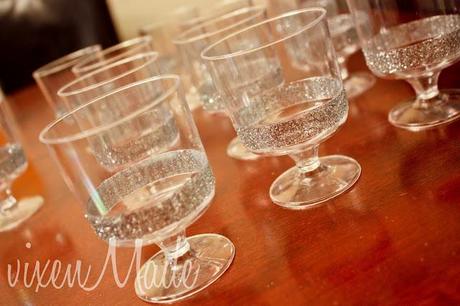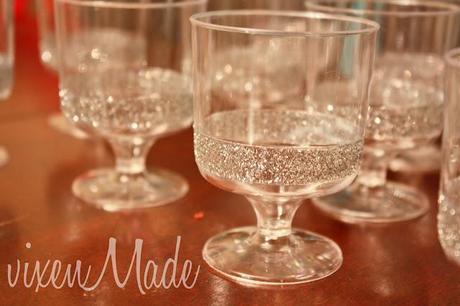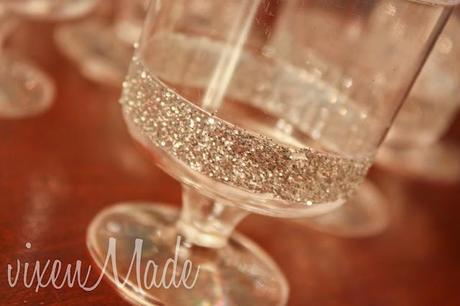 Here's how I used them at the party.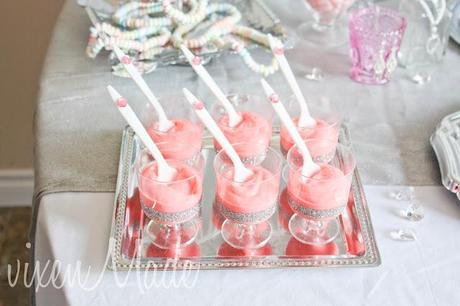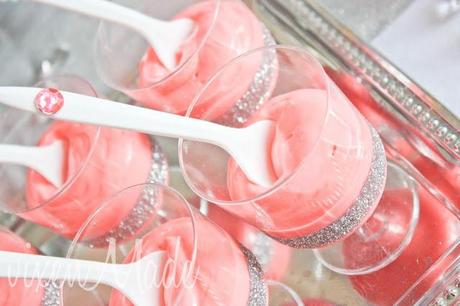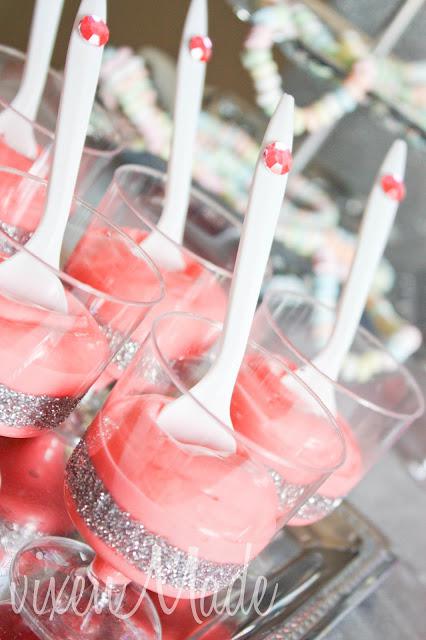 That's all for today!  Enjoy!!

I link up here!