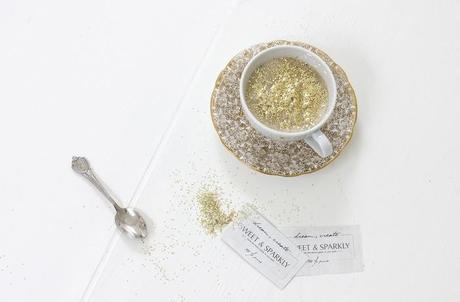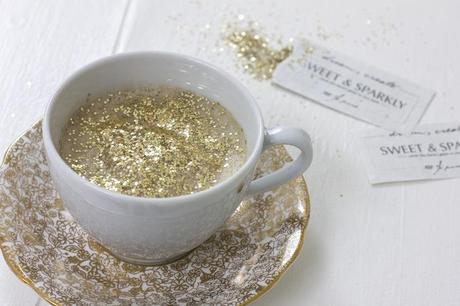 It might be a good time to confess, I'm basically a three-year old. I love board games, cartoons and anything that makes me believe in magic. One non-inspiring monday morning I started wondering how to make Mondays more exciting. I had some left over edible glitter and decided to make my own sparkling coffee sweetener, because…..why not!
There are a lot of edible glitter recipes on pinterest, but they are basically coloured sugar, and didn't have that sparkle that I really wanted. This is how I made my morning disco drink!
tools:
- American Gold edible disco dust (find here or here )
- Powdered sweetener  (I use stevia because it doesn't kill you slowly…although who knows about the glitter)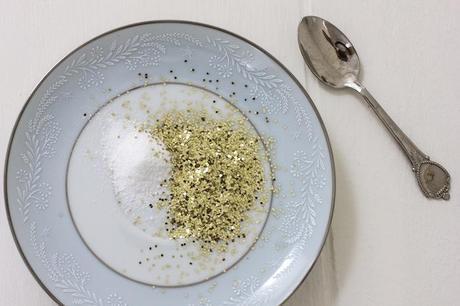 1. Mix 1 part sweetener with 2 parts disco dust.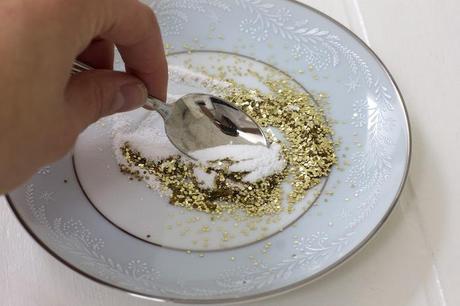 2. Sprinkle immediately over your morning latte or store in a small container and use on days when you just need an extra sparkle!  The glitter has no flavor but stevia is very sweet, so sprinkle with restraint (easier said than done.) If you're like me and need to drown your drink in glitter, use less stevia in the mixture.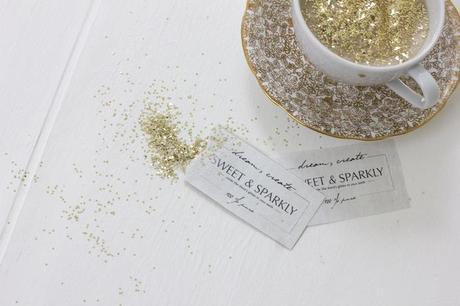 3. Watch out for a glittery milk moustache.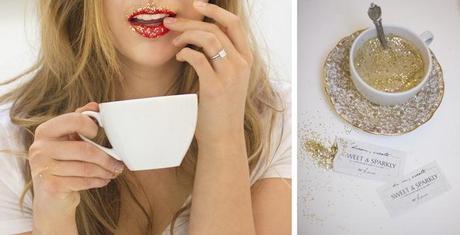 4. If you're SUPER nerdy, make your own sugar packets out of paper like I did  :)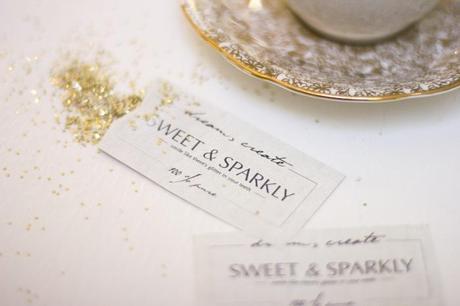 Let me know if you try it, and if it made your day extra awesome!
xo Alana
 (photographed at ma-luxe studios)