Apparently, I don't have enough cake plates. Ha! Well, besides my love for party planning and creating new hardware for them out of inexpensive items, who doesn't want a new $2 cake plate?  (Or less if you have these things on hand already!)
And to make things more interesting, I created a new 'fluted' cake plate.  Wanna know how?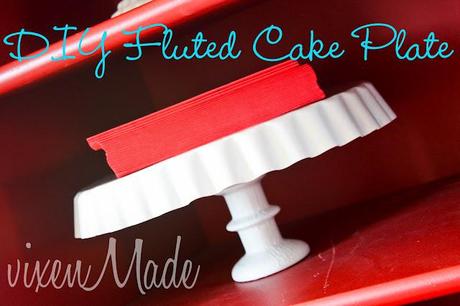 All you need is a candlestick and a tart pan.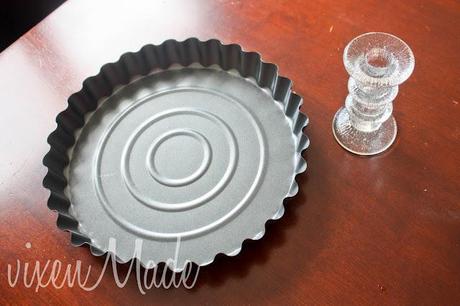 That's right.  Dollar store stuff!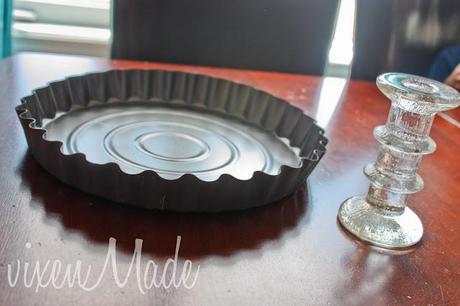 Get yourself some heavy duty glue.  I love the Amazing Goop stuff.  They have a special 'craft' glue too.  Great stuff!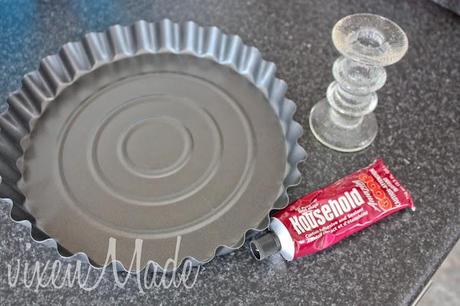 Add it to your candlestick.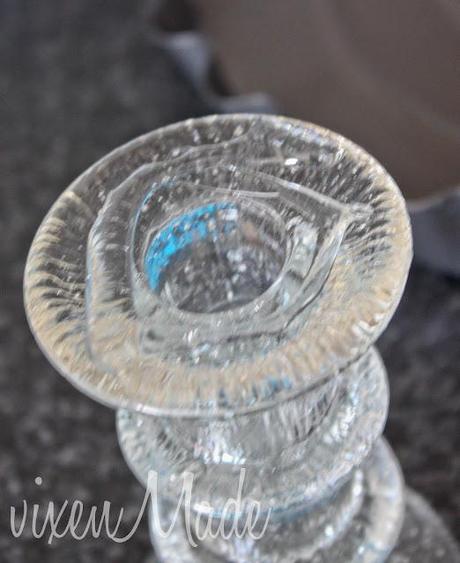 And stick it onto your tart pan (with the lip facing down when the cake plate is up).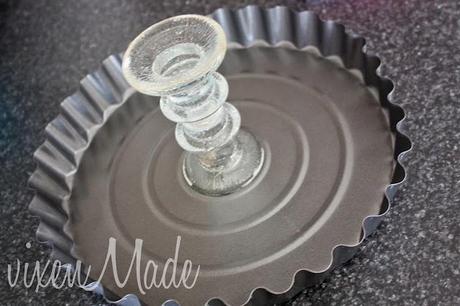 I added some weight just to be sure, but it'll work either way.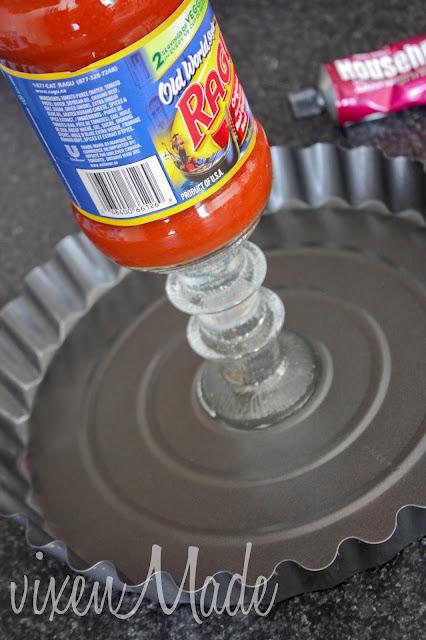 Give it a day and you've got a new cake plate.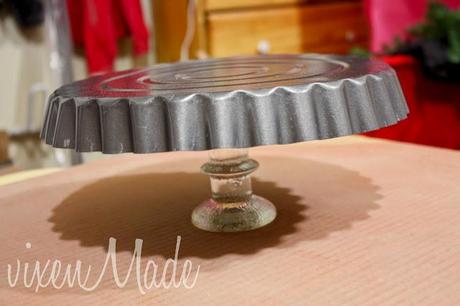 Of course, it's not so pretty quite yet.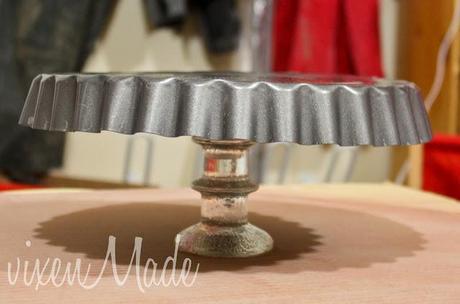 Prime it up and spray paint it a few coats of your favorite color.  I used white.  White goes with everything!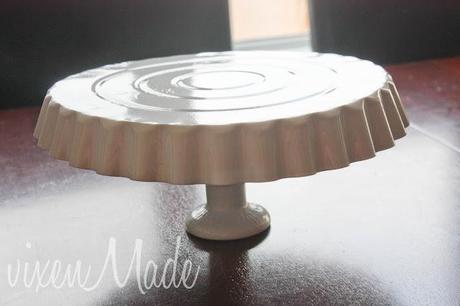 Never would have guessed it was once a tart pan, right!?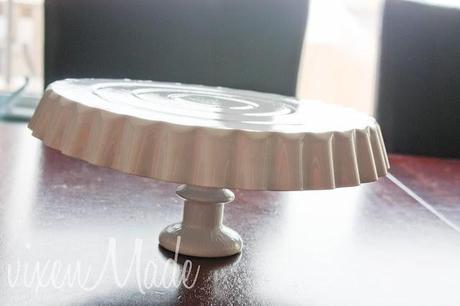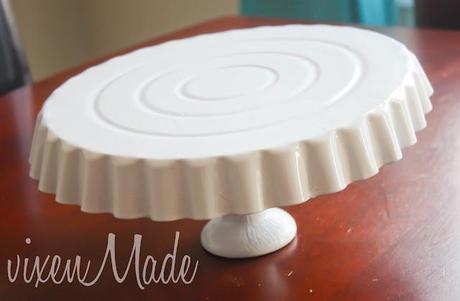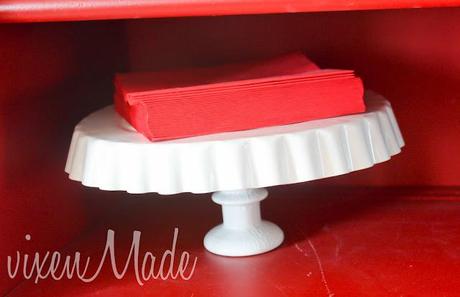 I love the result.  And it looks great on my red hutch!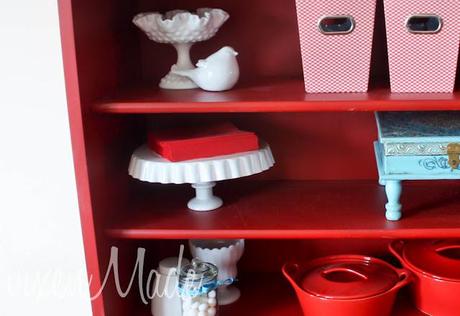 Now go make yourself one.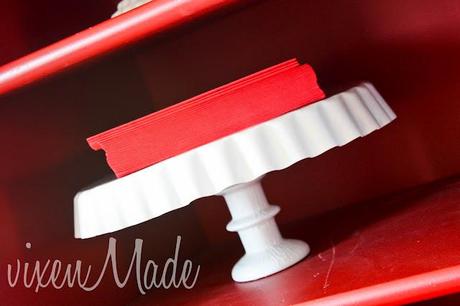 Thanks for stopping by!!