My friend Veronka asked me if I could help her make a floral headband similar to the one Lana Del Ray has in some of her videos and to those Frida Kahlo wears on her paintings. We found some nice looking and cheap felt flower hair elastics of radiant blue color. And everything made sense. See the astonishingly easy tutorial on how to make a festive floral headband.
Materials
- Headband
- Felt flowers hair elastic
- Glue
- Scissors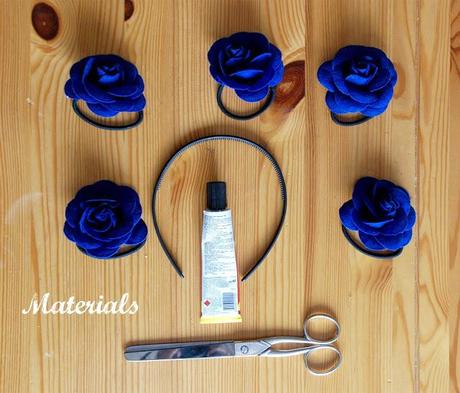 ---
Step 1. Separate the felt flowers from the elastic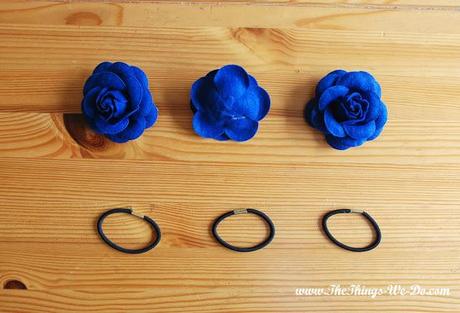 Step 2. Apply glue to the bottom of the flower and attach it to the headband by pressing  it down firmly. Start from the middle of the headband to make sure the flowers will be glued symmetrically.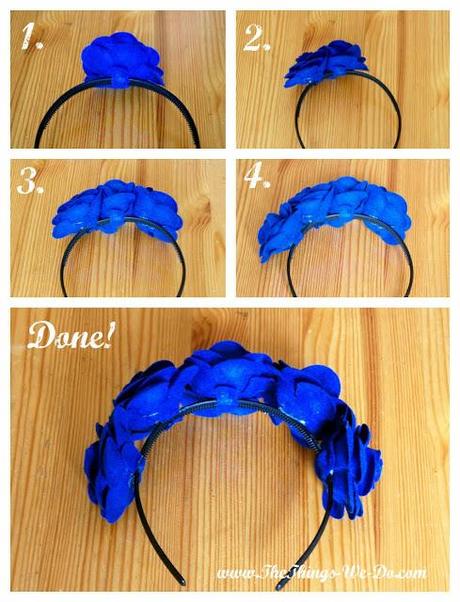 You're done! This nice floral head band is made with only two simple steps.