Recently my friend Jackie asked me to knit her a beanie and provided me with 200 grams of Gazzal Baby Wool. I've designed a Simple Cable Beanie (pattern coming soon) for her but there were 100 grams (2 skeins) left. So I've decided to knit a nice scarf for Jackie to complement the beanie. After some research on Ravelry I found this nice and very famous Baktus Scarf . This is a long triangle scarf that was really popular some time ago in Norway. Usually, people add tassels to the ends of baktus, but I've decided to go with gray pom poms. Here's the result: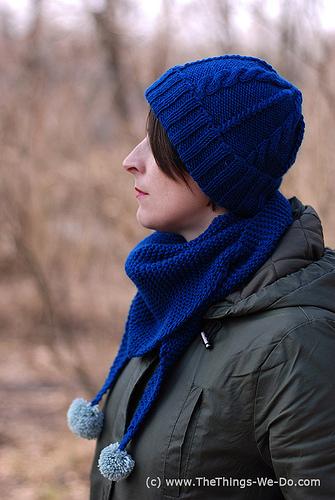 I also like the different ways to wear baktus.
Wrapped around your neck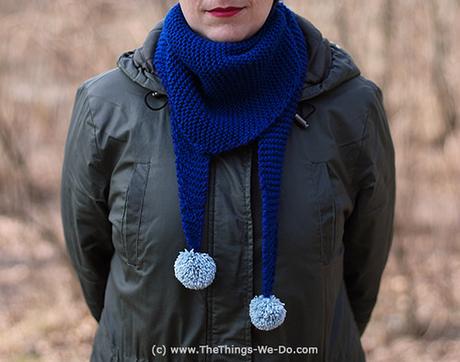 Wrapped around your neck with ends crossed on top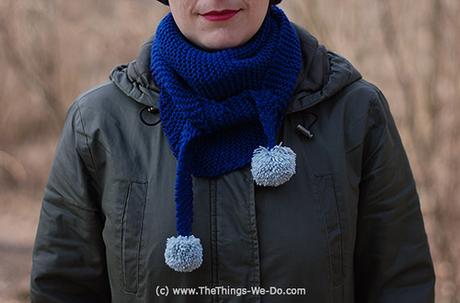 Ends crossed at the shoulder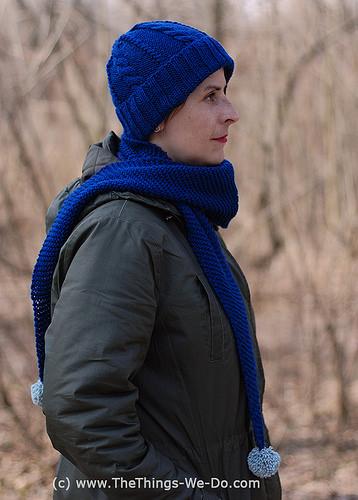 I really like how baktus scarf complements the Simple Cable Beanie (pattern coming soon). Garter stitch at the background of the cables on the head correlates with the garter stitch pattern of the triangle scarf. Together they make a great spring combination.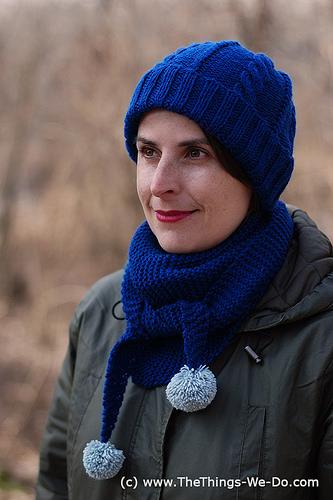 Comments
comments