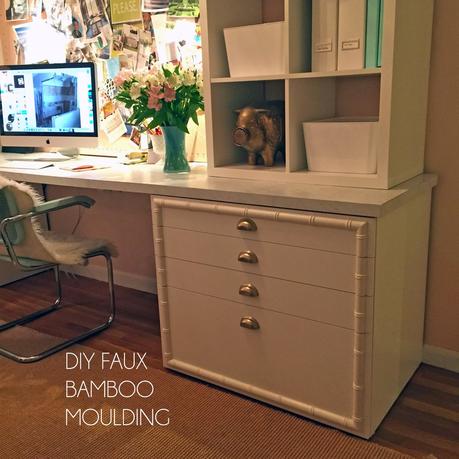 I recently changed out the base cabinets of my office from IKEA Malms to new IKEA kitchen Sektion cabinets.  They are much deeper and offer a ton of flexibility with organization.  (I can do an entire post on them!) I also added a few homemade whiteboards using simple stock moulding for frames.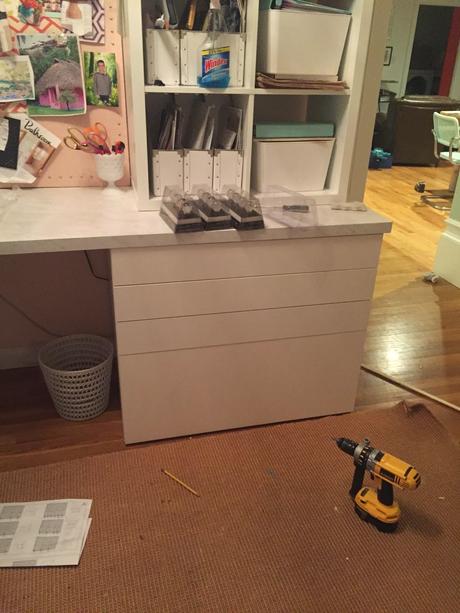 Everything is very basic and flat, so I spun on some ideas to hack them into something a bit more fabulous.  I have long loved the look of faux bamboo on furniture, so I did a bit of research and found a few sites that sell the actual moulding like this site here.  It comes in 34" lengths and runs about $8.50 or $12.50 per piece for the 3/4" and 1 1/8" respectively.  I needed over 60 feet for my project and many were lengths much larger than 34".  I decided to figure out how to make it myself- and I did it for under $30 for the entire project!  It was a bit of trial and error, but I think I got it down for you.  It also goes pretty quickly in the "making" department.  I made this dresser full of bamboo moulding in under 30 minutes.  The remaining workload... the painting, cutting and applying... are all things you'd have to do with the store bought variety.
You will need:
-half round molding (Any size/ length you desire... price shop if you can.  I saved $0.49 per foot by checking around with different lumber yards- that adds up quick!)
-wood putty (I liked Zar's- see pic below)
-stiff piece of plastic- I used an old rewards card from my wallet
-scissors
-small brush
-bowl of water
-extra fine sandpaper
-saw to cut the moulding ( I recommend doing all your cuts before starting the tutorial.  The small bumps can throw off your 45 degree cuts.)
First off lets talk about wood putty... I found this one by Zar to work great: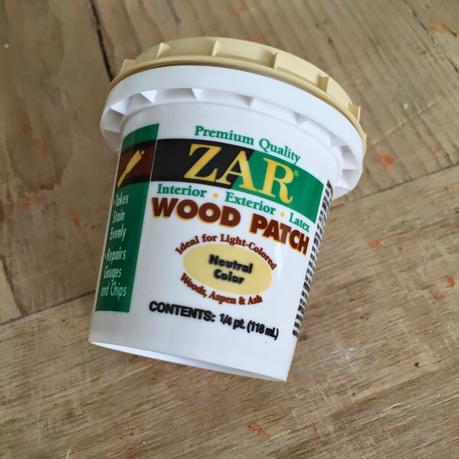 I did try some tubes with epic failure... It fell right off because there isn't enough pressure applied to get tit to bond.  DON'T USE!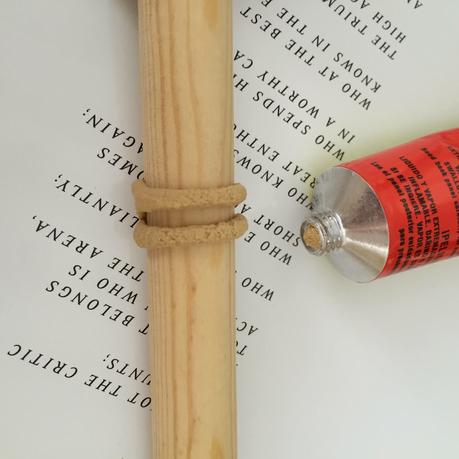 Gather all your moulding and make all cuts.  Be sure to mark the backsides if necessary so you know how to reassemble. You also want to mark where you want to  "add" bamboo.  I did mine every 5 inches because of drawer heights, but this is totally up to you.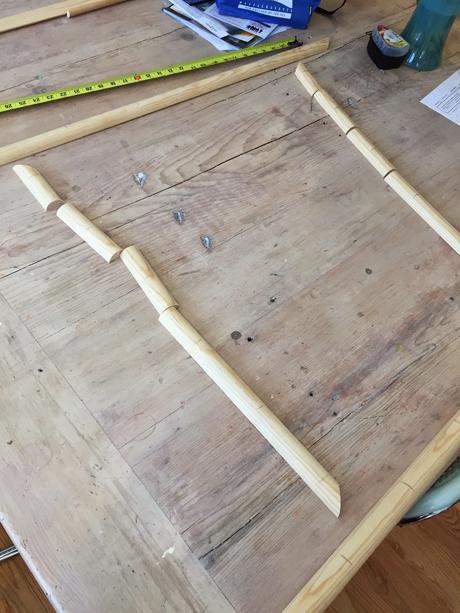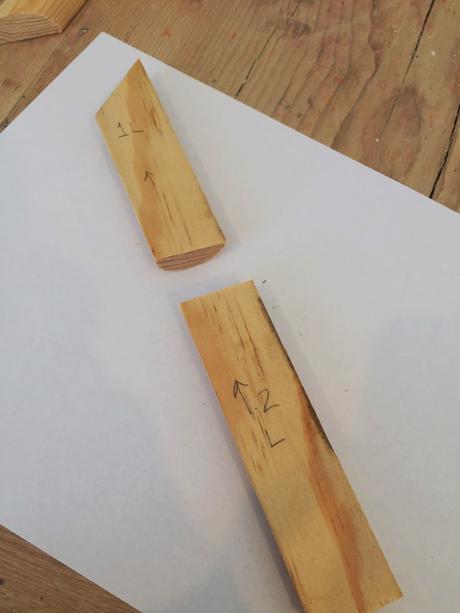 Now find an old credit or a store rewards card and cut two notches out. These are going to make your bamboo...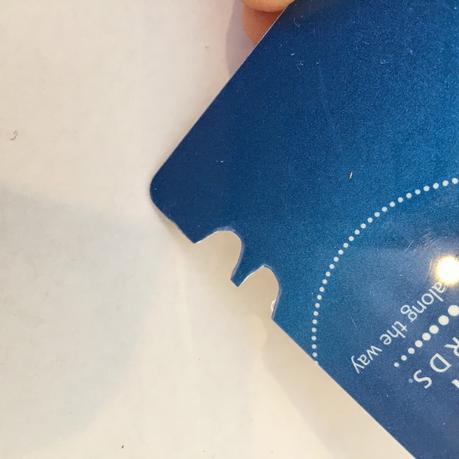 Smear the putty onto the wood moulding by using your finger or a butter knife...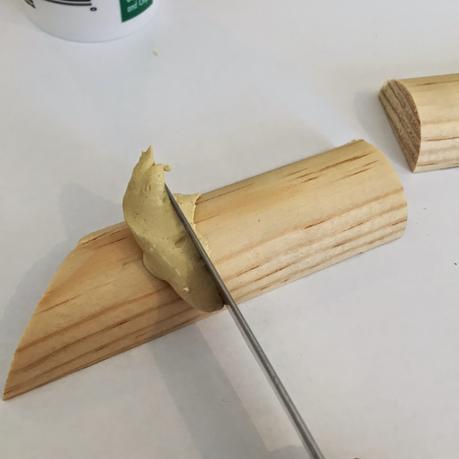 It should look something like this: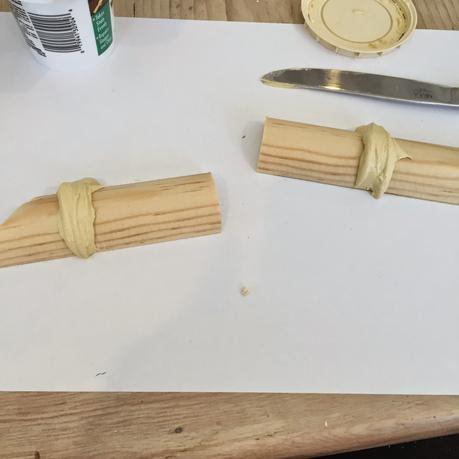 When you start, only do one or two at a time since the putty dries quickly.   Once you get the hang of it you can do more.
Starting from one side press the plastic card into the wood and drag it over to the other side creating two channels.  Wipe the excess off the card.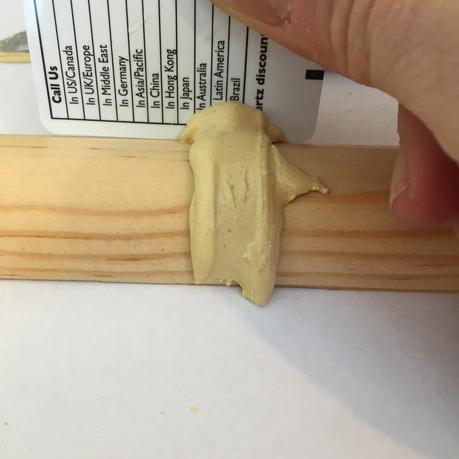 You should have something like this: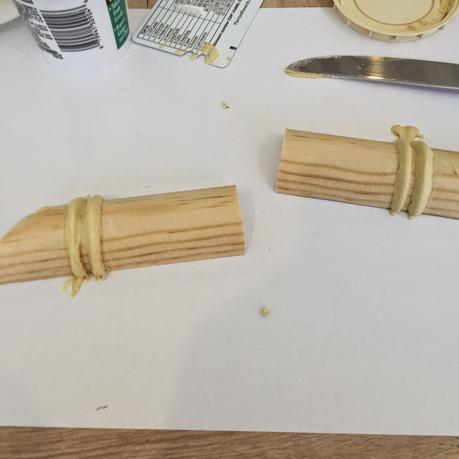 If you totally blow it the first few times don't give up. Just wipe it off and try again.
Now get your water and brush.  Its time to clean up...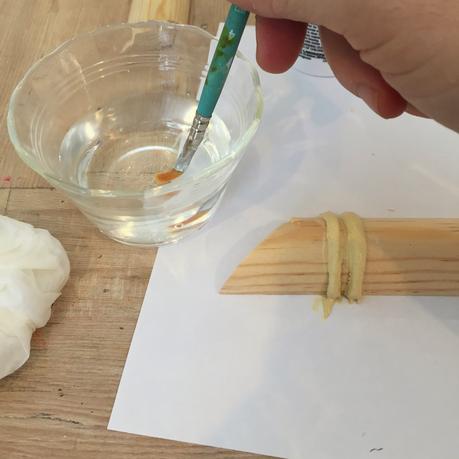 Dip your brush in the water and run it along the edges and down the center...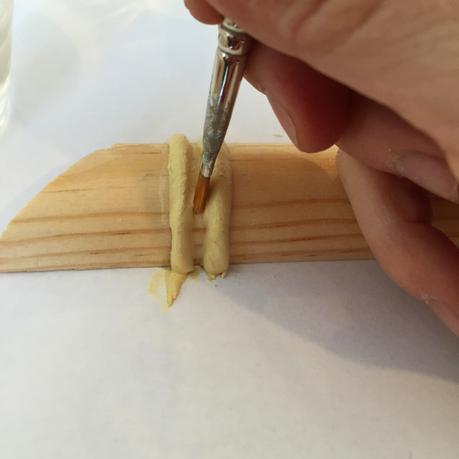 You can also wipe off excess and shape the edges.  Don't go too crazy. You can sand bumps off when it dries.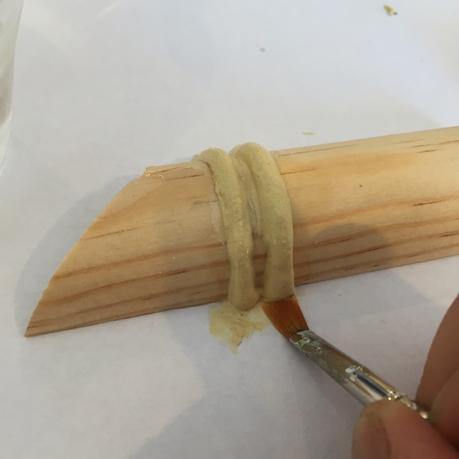 Now let it dry for a few hours.  It will get very hard and should bond to the wood since the putty is made from pulverized wood and glue.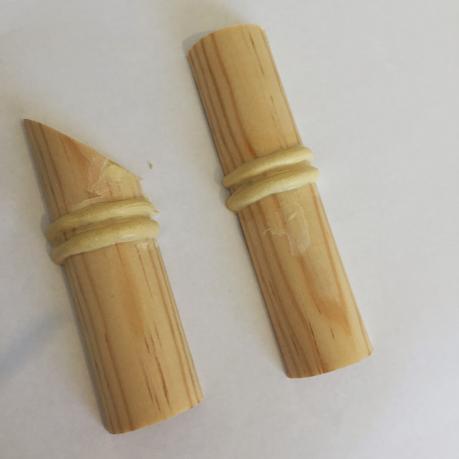 I made a dresser's worth of 1 1/8" moulding as well as several strips of the 3/4" moulding (painted white)...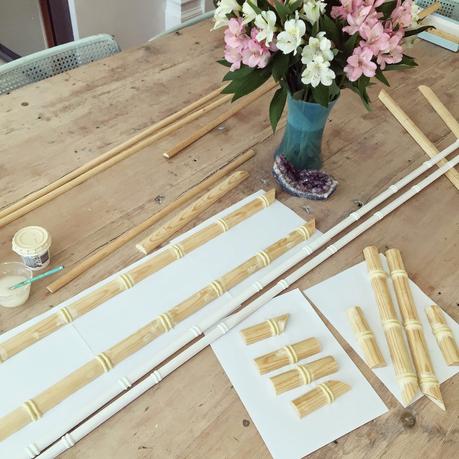 Once it dries, lightly sand with a fine grit sand paper.  Be sure to sand the back sides if any putty got on them.  Now you can prime and paint them, and then apply them to your project!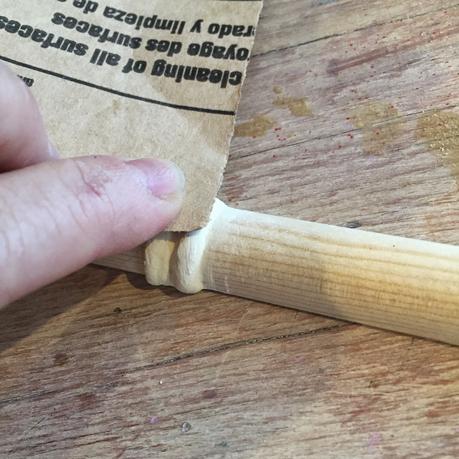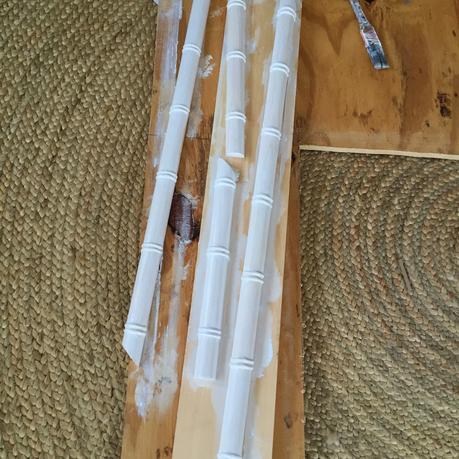 I will be adding the 3/4" strips around all four of my white boards to dress them up: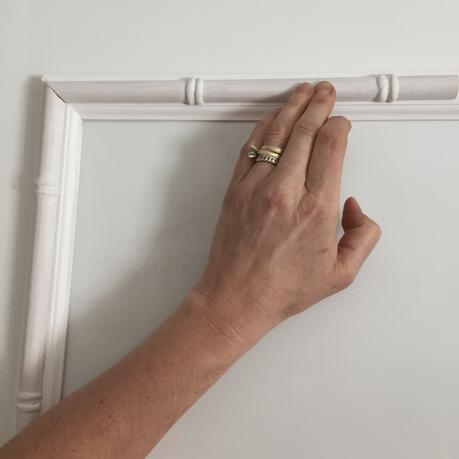 And  the 1 1/8" strips are going around the two base cabinets at my desk. I used a nail gun to apply, but you can also use a strong adhesive glue.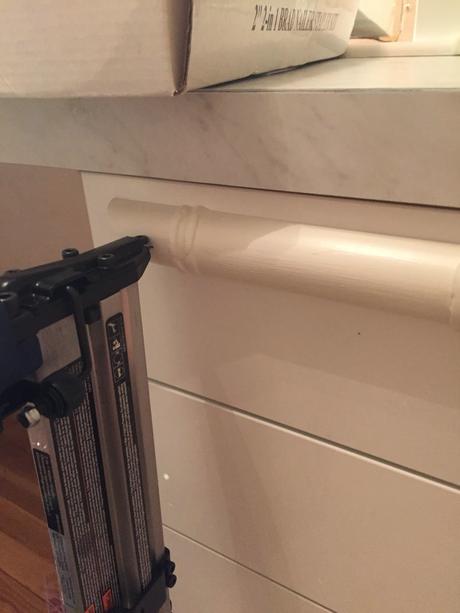 Be sure to putty the seams and nail holes, sand and touch up the paint...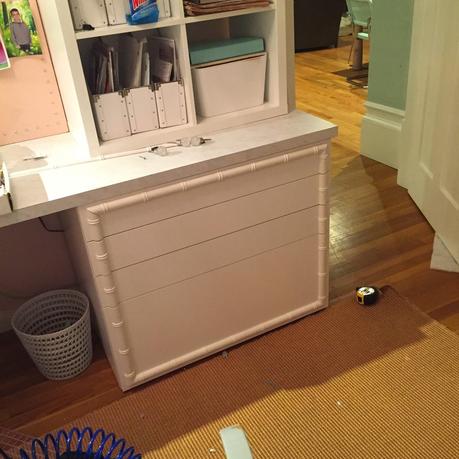 Add your hardware and your done.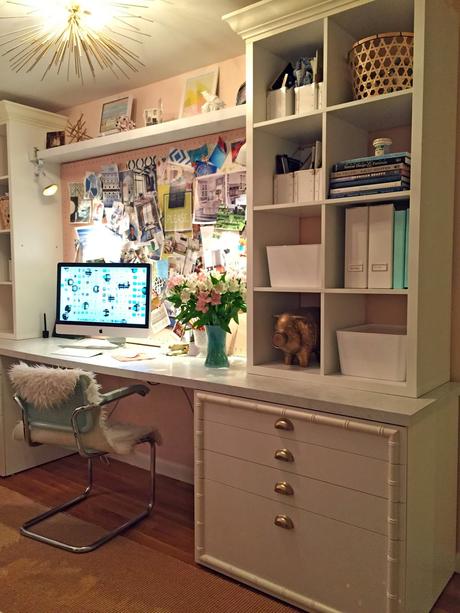 This can be used on picture frames, mirror, table edges, doors, walls... the applications are endless!  I will be finishing up the office over the next week and I'll be sure to post better "daytime" photos.  Happy bambooing!