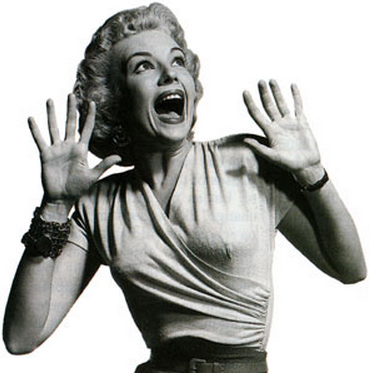 Photo via Cracked.com.
Halloween is fast approaching and everyone loves a good horror story. But this year we're not talking ghost tales or Freddy Krueger. Instead, we're focusing on DIY design horror stories! Here are a few from readers that will make your hair stand on end: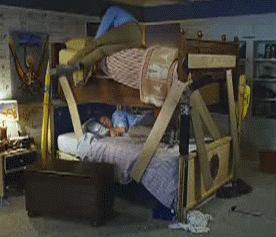 Via Gif Bin.
Colleen:
The bedroom in my first off-campus apartment in college was tiny. To save space, I decided to purchase a loft bed so that I could place my desk underneath. My sole task was to measure the room. I don't remember if I actually measured the room, or perhaps I didn't do it correctly. I guess I thought all ceilings were pretty much the same height. After a trip to Ikea, my mom and I returned to my apartment to set up the furniture. We put together the bed, which was no easy feat, only to find that the mattress was approximately an inch from the ceiling. There was no way I could fit up there.
Ikea didn't allow returns for this particular piece and we were stuck. My mom is extremely handy so we sawed a few inches off of the legs. The final product was wobbly and I have an irrational fear of heights. It wasn't a good combination. I tried to sleep up there but eventually gave in, bought a futon, and squeezed it into the space. I slept on the futon for my remaining two years of college.
Lindsey:
My mother created a drop ceiling using plain white tiles. She wanted the tiles to have texture so she removed them and painted them using a thick texture paint. When she put the tiles back in place, she discovered the paint had added too much weight and part of the ceiling came crashing down.
Jenn:
A few years ago I moved into an older house. The baseboards and trim in the bedroom looked a little dingy. I didn't have much experience with painting at the time and didn't use a primer as I was simply painting white over white. When I was finished, the room looked refreshed and I was happy. However, I was unaware that the previous owners had used oil paint. My latex paint apparently didn't adhere properly and the paint started peeling. My hard work went right down the drain. Eventually I called in a professional.
For even more DIY horror stories check out the hilarious blog Pinstrosity, which chronicles failed attempts at recreating DIY projects found on Pinterest. Here's an excellent example from one of their posts:
The Original Pin: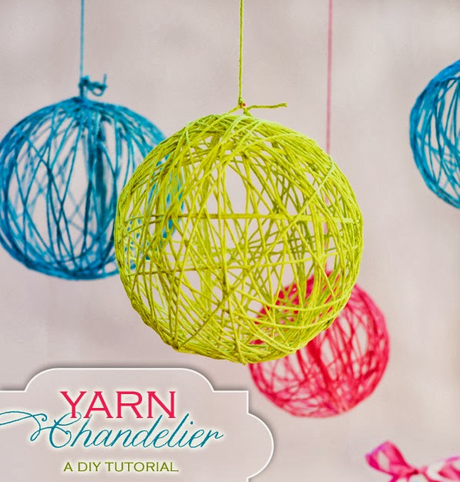 Photo and tutorial via Hostess with the Mostess Blog.
The Finished Project: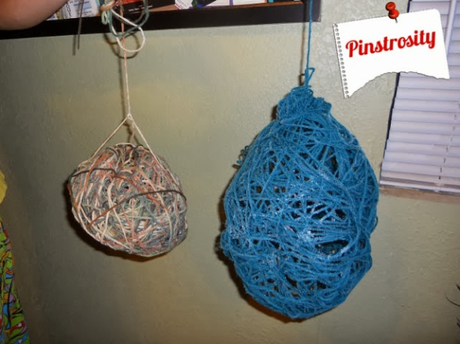 Photo via Pinstrosity.
Have you experienced any DIY disasters?
Feel free to contact me if you'd like to remedy any mistakes or avoid decorating disasters altogether!