Hi readers,
I get asked A LOT what my natural hair color is and honestly I have no idea. I personally think that is kind of a boring question to ask someone because who has natural colored hair anymore? If I had to be totally honest and think back REALLY REALLY far I think my "natural" hair color is mousy blond. I have been every color in-between and luckily because of my pale skin I look alright in most hair colors. I have been in love with pretending to be more Russian than I actually am and enjoy sporting really dark brunette hair. My hairdresser would be made at me but I am a lover of dying my own hair. I've noticed that if you are going dark for hair color it's really hard to screw it up. I buy professional products from Sally Beauty Supply so I'm not just purchasing the over-the-counter Walgreens hair dye.
I came across an interesting article for DIY coffee hair dying and really wanted to try it out last night. I looked insane to my husband brewing fresh/really strong coffee at 10:00 pm at night and then proceeding to combine that with A TON of conditioner. Coffee has been used for centuries as a hair dye and, in some cultures, is still used more often than over-the-counter chemical hair colorants, as it's cheaper and not damaging to your hair. So, here is the mixture that I used to dye my hair with my DIY coffee hair dye recipe.
What You Need -DIY Coffee Dye
A large bottle of cheap conditioner
1 tablespoon of instant coffee granules
1/4 cup of instant or brewed hot coffee
a plastic bag
an old towel
How to Color Your Hair with Coffee -
1. Pour half a cup of conditioner into a cup and add a tablespoon of instant coffee granules. Mix together with a spoon until the coffee is completely mixed in.
2. Put either 1 tablespoon of instant coffee in a cup and add 1/4 cup of hot water to it, or make a pot of strong brewed coffee. Now pour the 1/4 cup of instant hot coffee or 1/4 cup of brewed coffee into the conditioner/coffee mix and stir around till everything is mixed. Let sit for five minutes.
3. Now it's time to head to the bathroom.
4. Drape an old towel around your shoulders to catch any coffee drips. Scoop up a little bit of the coffee mix and carefully apply it to your dry hair, being careful not to let it dribble too much down your face or arms or onto the floor.
5. Keep applying all the mixture until your entire head of hair is covered. Massage into your hair and scalp for two minutes.
6. Wrap the plastic bag around your head and tie up in a small knot.. The heat from the plastic bag and the trapped heat coming from your head makes the coffee 'develop' faster. Leave it on your hair for 15-30 minutes, then hop in the shower and rinse off. Shampoo it to get rid of the excess coffee, rinse again and rub dry with the old towel.
7. Blow dry as usual and, voila, coffee colored hair.
Here are a few pictures from my first try at coffee dye hair and my hair feels amazingly shiny too.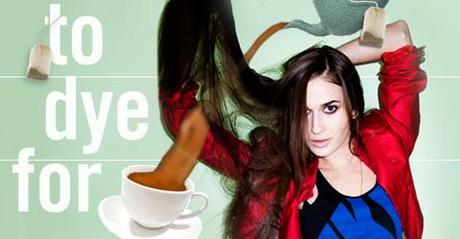 Nylon Magazine Photo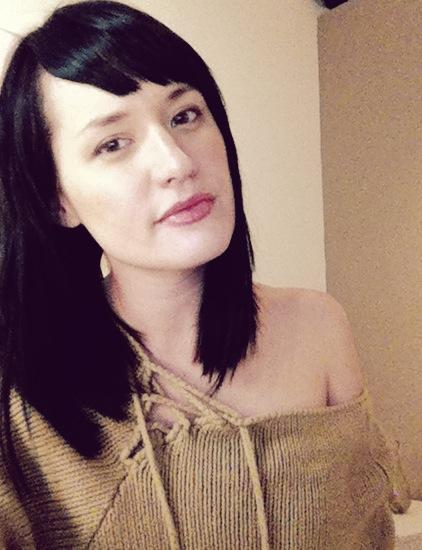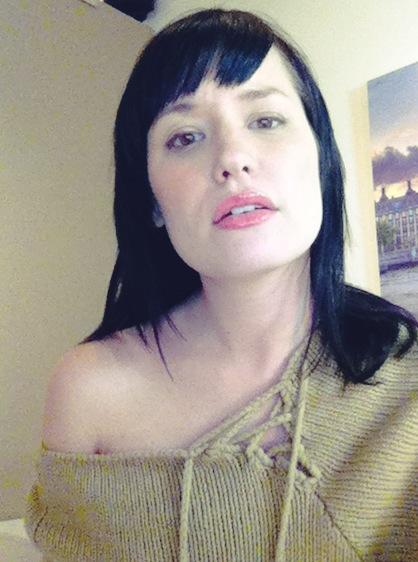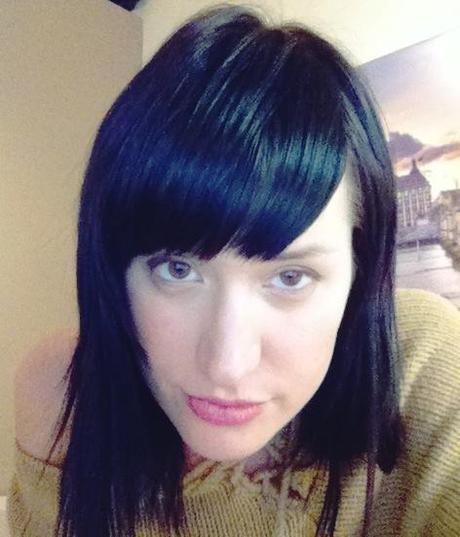 XOXO
JADATO