I fell in love with these Chloe braided shoes when I spotted them on Rosie Huntington-Whiteley and Rumi Neely of Fashion Toast but with a very expensive price tag, I knew it was DIY time!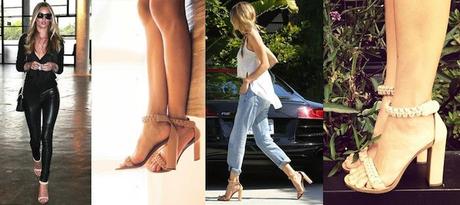 (above photos: Rosie Huntington-Whiteley, Fashion Toast, Rosie Huntington-Whiteley, Fashion Toast)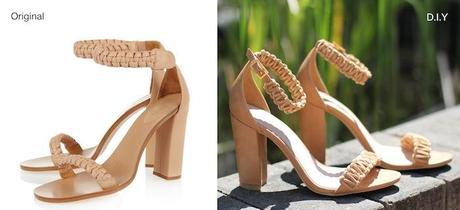 I found the base shoe at ASOS (ASOS white version), but these Steve Madden's or Zara's would also work great.
 With only a few simple tools (leather cord, scissors, ruler, hot glue gun) it's really easy to make. The best part of this tutorial is when you you are sick of the braid, simply cut it off and your shoe will be good as new. It took me an embarrassing amount of time to learn the braid, so if the video went too fast, check out my color coded braid guide below!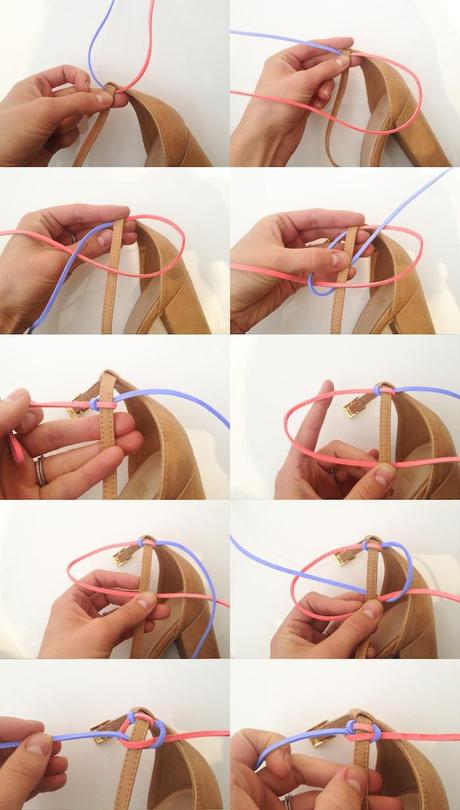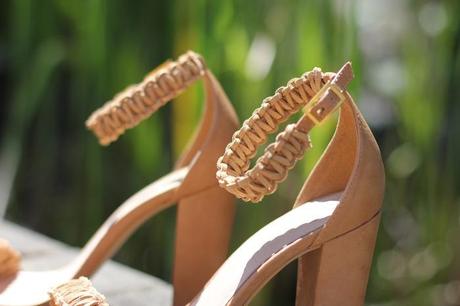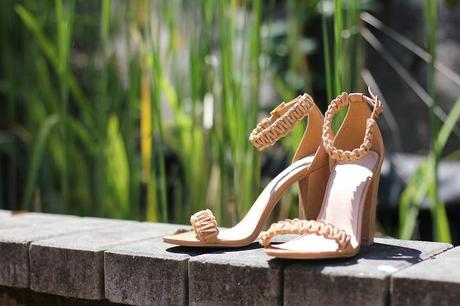 This is a super fun and easy tutorial.  If you try it, leave me a comment on how it turned out!
Happy braiding!
XO alana