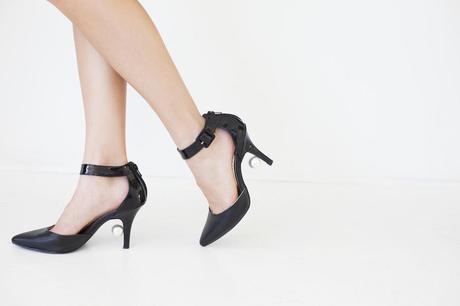 Here we go again!
Another day, another Chanel DIY.
I always look to Chanel for inspiration. The runway shows are always magical and hyper creative, and their accessories are classic with a fresh twist. To say Chanel inspires me would be an understatement.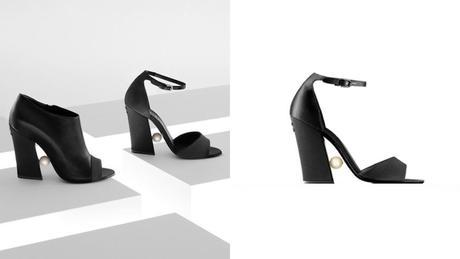 Pearls are having a renaissance. With unique twists at Dior, Chanel, and Maria Stern, pearls have a new big-city life. In the Chanel SS 2014 shoes above, the large pearl is so understated, so chic, yet totally amazing.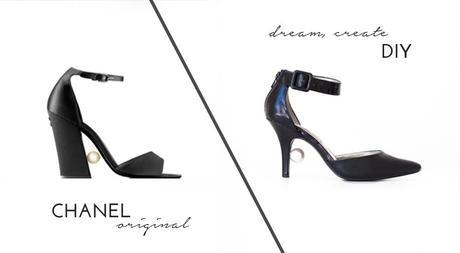 My take on the trend is so copy Chanel directly. But hey, imitation is sincere flattery right?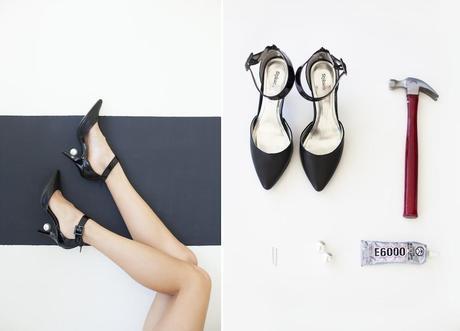 All you need is a pair of black shoes (with heels you can hammer into), two large faux pearls beads (or real if you're a baller,)  two tiny nails that fit though the pearl bead hole, a hammer, and super glue (I depend on E6000)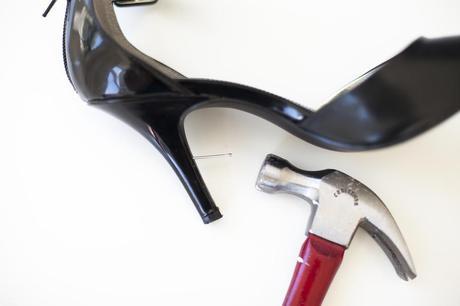 - Place the nail where you want the pearl to sit, and hammer it securely into place -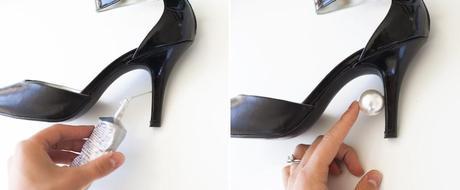 - Cover the nail with a decent coat of super glue, making sure to concentrate the most glue near the heel. Slide your pearl bead onto the nail and hold in place while the glue dries -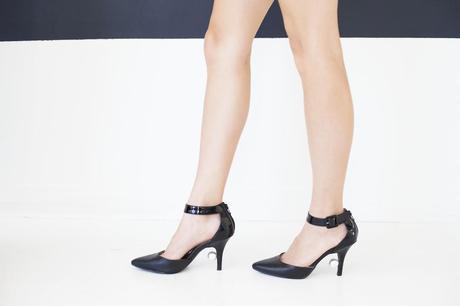 - Let your heels dry until you are bored with waiting, then try them on! -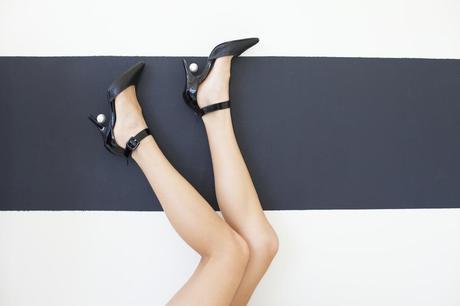 - leg kicks of joy are a possible outcome -
Are you guys excited to try this? It took me around 10 minutes to make, so there's really no reason why you shouldn't go do it right now. Seriously, go do it right now.
My sincerest apologies to Chanel for consistently needing everything you produce.
xox Alana