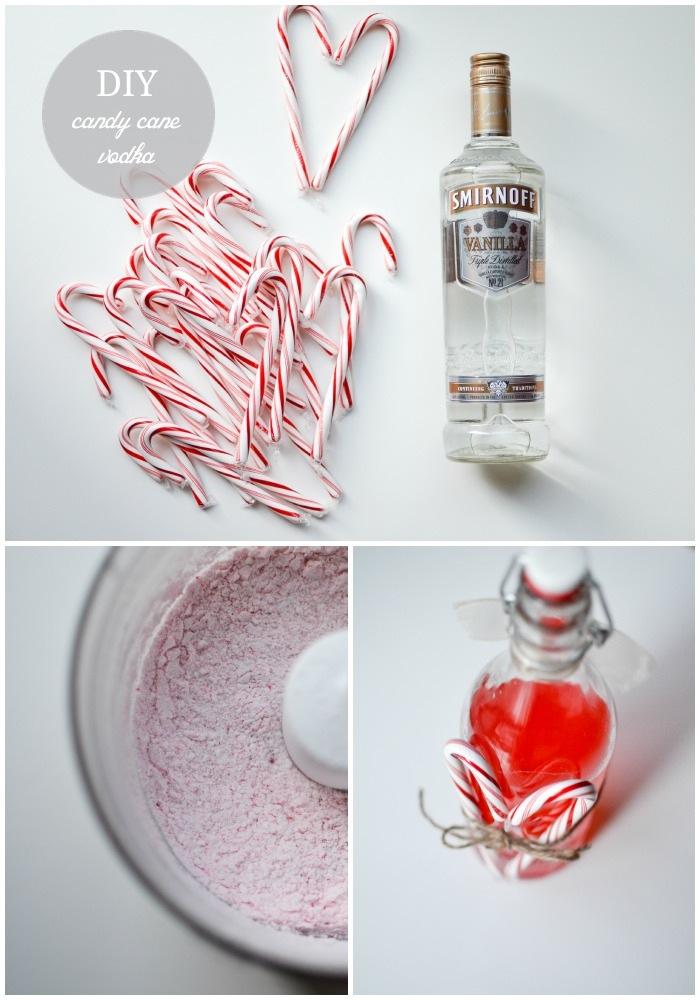 It's Friday, which means you're proooooooobably headed to a holiday party tonight, right? Let me guess….you're supposed to bring spinach dip and something fun to drink? Yep, sounds familiar. In case you're in the mood to be a little more creative with your beverage offerings this holiday season, here's a super quick recipe for candy cane vodka

Ingredients:
-12 candy canes
-one bottle of vodka (I used vanilla vodka, but any vodka will do)
Directions:
1. Use a food processor to crush candy canes into powder.
2. Add powder to bottle of vodka, replace lid, and shake for two minutes.
3. Strain vodka to remove any leftover candy cane clumps, and pour mixture into a pretty glass bottle.
Use to spike eggnog, hot chocolate, or pour over ice cream for candy cane floats! Enjoy!