I'm loving the bold look of black and gold this season.  And add in the white.  Gorgeous!
I decided I needed some fabulous tall candlesticks to use with my gold taper candles I picked up.  How lovely would that look on my Christmas table, right?
So here's the final product: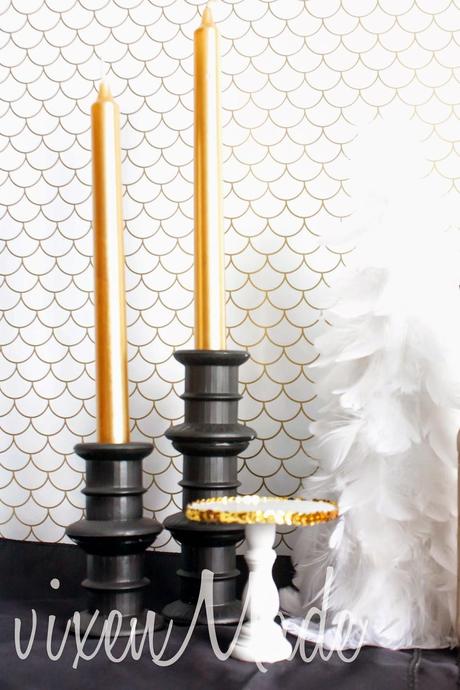 And here's how I made them.I picked up a ton of these short candlesticks at a garage sale awhile back.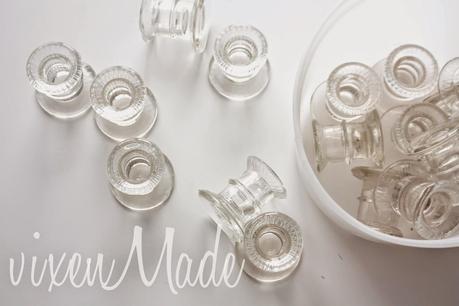 And with some super glue, or in my case, household 'goop', I stacked and glued them to make them tall!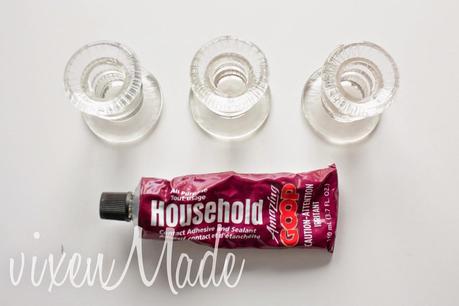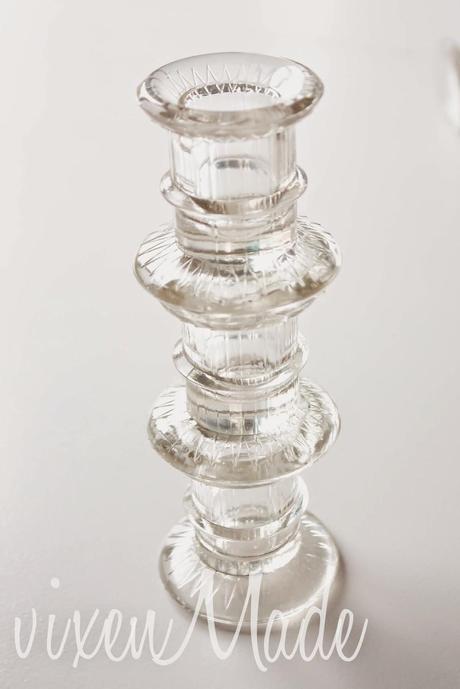 I did two different heights for a layered look.  Once dry, I gave them each a few coats of flat black spray paint.  I like the look of the matte black, but a gloss paint would look great too!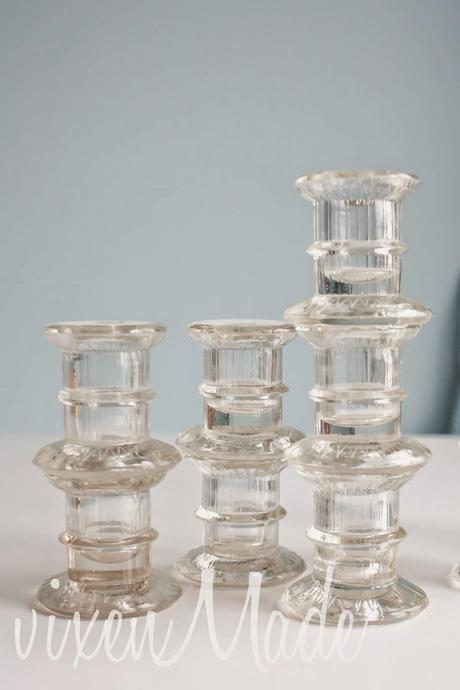 And that's it.  They're so perfect for parties, or just to decorate the home!
If you are hosting a holiday party, the
invitations
on Shutterfly are pretty fun.
They also have normal
Holiday cards
too. If you want to stick to a budget for decorating around the Holidays (which can be hard), check out thrift stores and garages sales first to get the bulk of the decorative pieces. Every so often you can splurge on a few items that will last. This saves you from spending too much money every time this season comes around again. And don't just decorate the living room or dining room! Check out places like
Amazon
for affordable Holiday bedding and towels; these are especially great if guests and family come into town for a few weeks. Grab yummy meal ideas from places like
The Food Network
, or old favourites!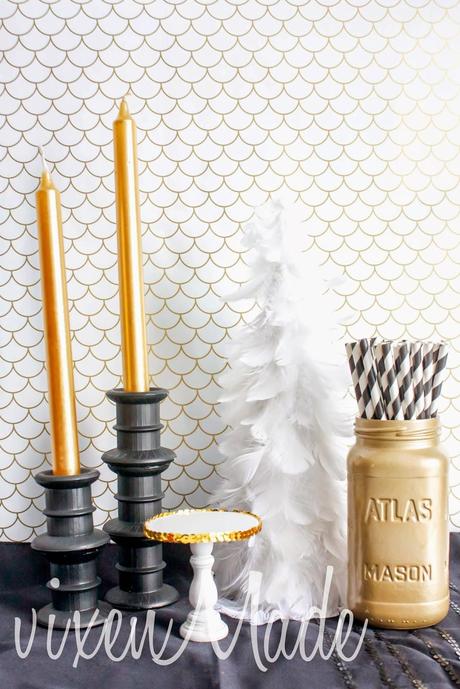 And, of course, they look great with white tapers, too.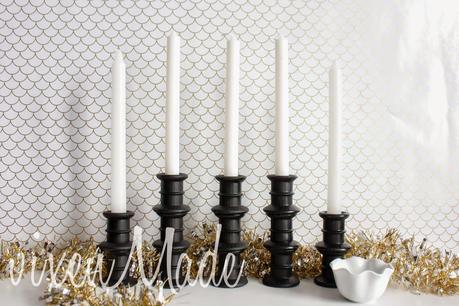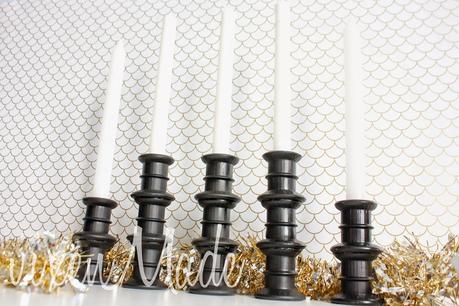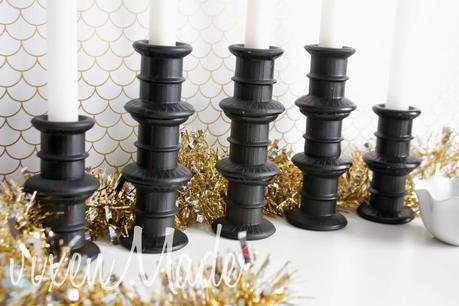 Thanks for dropping by!  Have fun with your own DIY's!