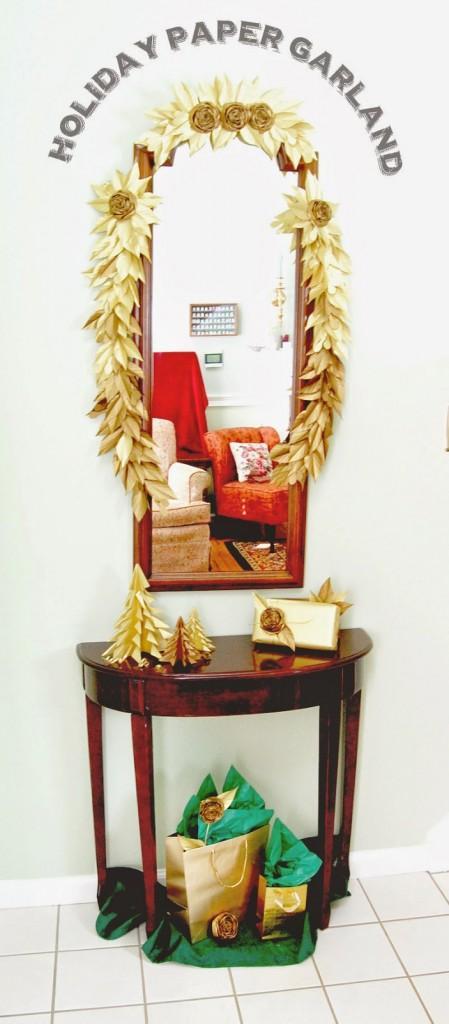 A perfect way to organize and decorate your entryway for this holidays is to create this Holiday Paper Garland and you will have your guests impressed.
I was selected by the paper supplier I often use for paper flowers
www.paper-papers.com
to join in Holiday Challenge.We were given a gift package of papers and here is my first challenge!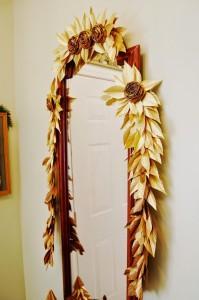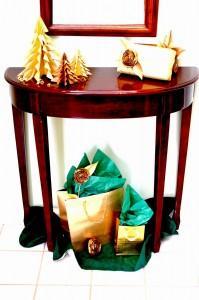 Credits and Styling: Corinne Newman
==Materials Needed==
Antique Gold Metallic Paper
Some paper Twine  or cord.
Gold fabric cut into strips. You could use gold tissue paper too.
Scissors
Glue
Hot Glue if needed.
==================================================
Step 1.
Wind the the gold fabric onto the twine adding glue like you wrap a stem using green tape.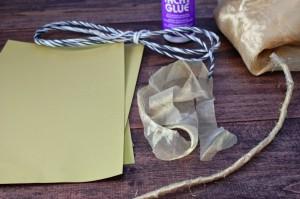 Step 2.
 Cut out the holiday garland leaf template onto a thick paper using it as template cut out the leaves. Cut a gold paper strip to match the length.Tip – Fold over the paper strip to cut multiple leaves together.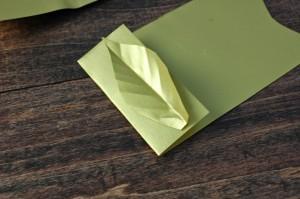 Step 3
 : To vein the leaves fold over in half and fold over a slant to get branched veins.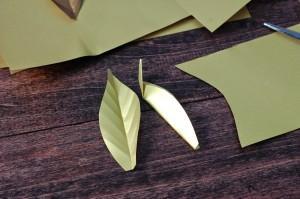 Step 4.
 Fold over a gold paper to the length on the berry template. Keeping the berry template cut out the berries keeping the bottom over the folded edge  to get a double ended berry.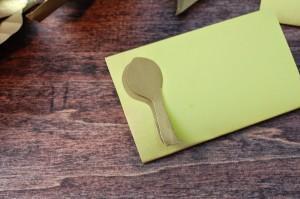 Step 5. 
Attach the paper leaves onto the paper string using the larger leaves and then tapering with the thinner leaves ,adding berries,folding the berries at unequal lengths.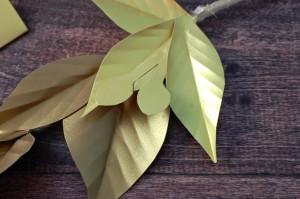 Add to get a full garland.Add roses at intervals desired.
 To Make the Rolled Rose
[ Adapted from my book 
How to Make 100 Paper Flowers
  Credits: Creative Publishers International]I used this simple technique to create Gold Bullion like roses,
Step 1
.Draw a spiral onto the gold paper,preferably using a pencil,I used a marker to make it more visible..Make sure to have  rounded base in the center to place the bullion roses in the end.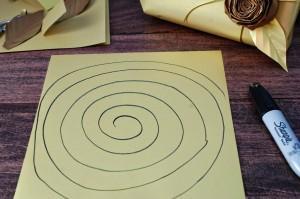 Step 2.
cut the spiral out.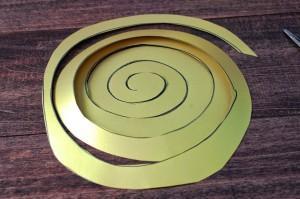 Step 3.
Fold the spiral into half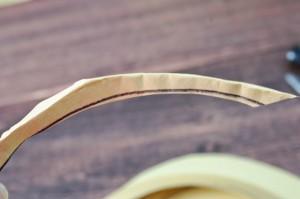 Step 4.
 Roll as you move along folding and dabbing hot glue to stay in place.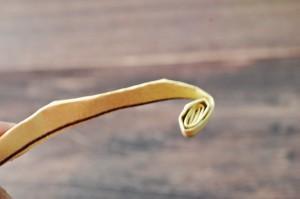 Step 5
 Keep rolling till the end and place the rolled flower as the base and glue down.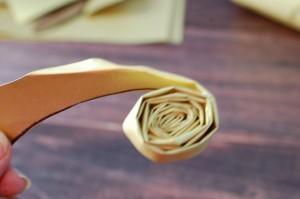 Create you desired length of garland and adhere to frame using tape.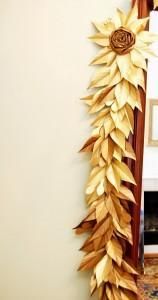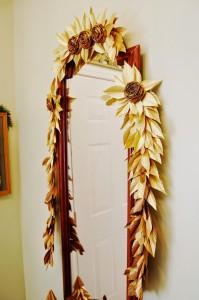 Accent your table by adding some paper trees and gold wrapped present each accented by the gold bullion roses!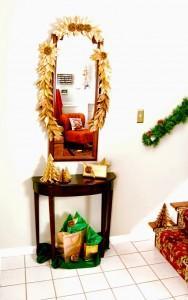 Happy Holidays!Maria Noble is the Author of the book 
How to Make 100 Paper Flowers 
now on Amazon.
For Maria Noble, making flowers is a lifelong passion that began as a child watching her mother and aunt run a floral business. Using innovative methods, they made beautiful flowers from fabric, paper, and other materials for weddings and other special events. Maria started her own business ten years ago, incorporating her inherited skills and exploring ideas of her own to create new, distinctive flowers. The business has flourished, and now her exquisite flowers are sought out by consumers and businesses nationwide, including leading event planners in New York and Los Angeles. Her flowers have been featured in various magazines and on popular websites.
 Find her online at www.stjudescreations.com