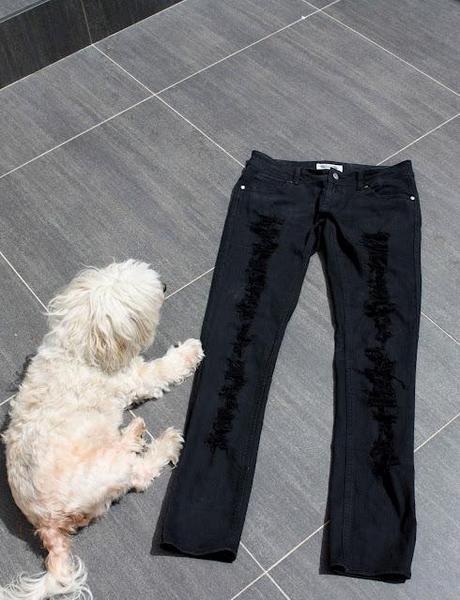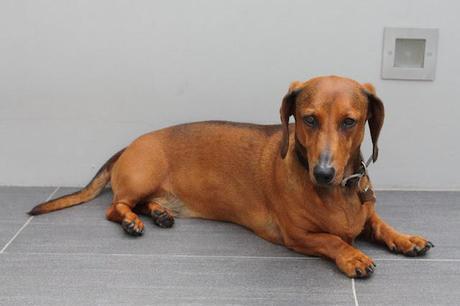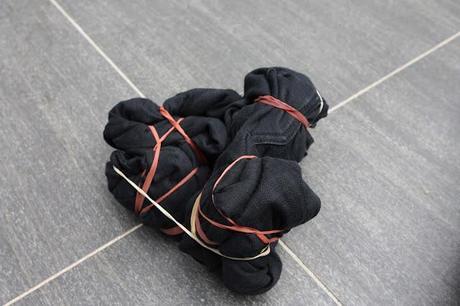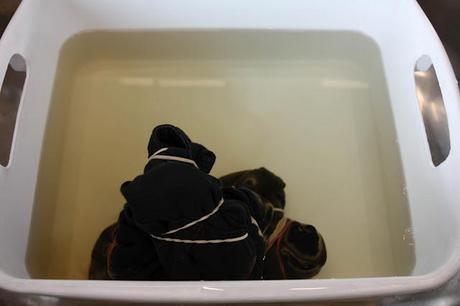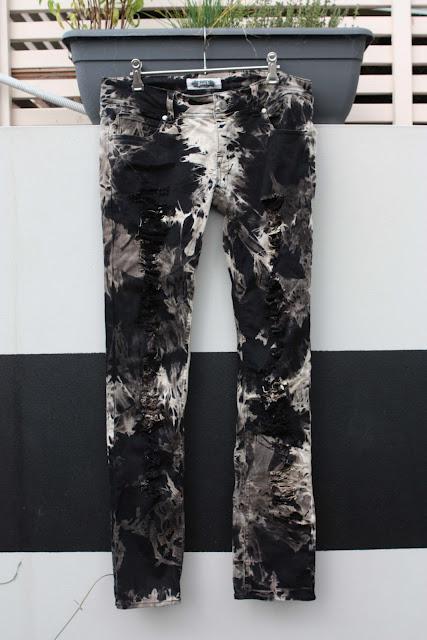 It's been on my agenda to do this since I first saw it on
The Fashion Guitar
and then on Raspberry & Rouge and given it's a 4 day weekend for me this weekend, I thought this would be the ideal time.  I went out of my way in December to buy the jeans (from the markets for AU$2, ridiculously, they also fit me perfectly) to do it!
So here it is, step by step for those of you who haven't ever done it and want to, or want to but aren't game, or don't want to but are curious to see how it's done.
What you needJeans (that you want to experiment with)Rubber Bands2 litres of BleachWaterBucket

Step One
Fold or twist each leg of the jeans separately and tie with rubber bands.I did mine in sections with no real consistency, I don't want it to look perfect.
Once you get to the hip area just get creative and bunch up that area and tie with the rubber bands.
Step Two
Fill up a bucket water and bleach 2:1 or 3:1 depends how intense you want it to be.
Step Three
Put first half of the jean in for 45mins and second half in for 45 mins.(see how it looks then & you might need to put the bits in that need more in for 20mins each, that's what I did!)
Step Four
After unravelling the jeans, wash them without bleach.
Et Voilà!
What do you think of my success?  Tell me cause I would love to hear your feedback!
I will style it in on of my future outfit posts... look out!
Big Love,LSB
xoxo
PS: As you can see I had some handsome helpers with me the whole time!PSS: A big thank you to the ladies from 'The Fashion Guitar' and 'Raspberry & Rouge' for the inspiration!!!!