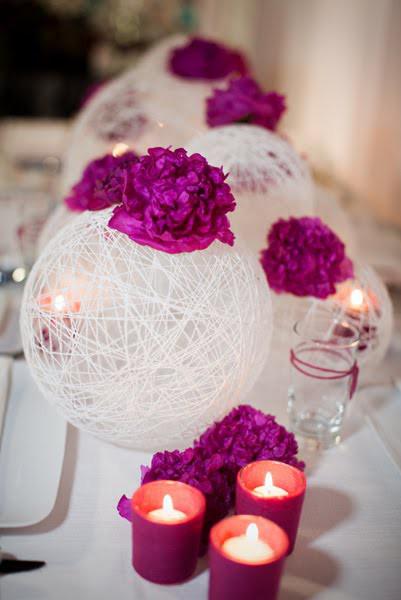 Was originally made for a wedding, but I think it could be used for just about any party! 
You just wind any color string you want around a ballon.  Cover it in fabric stiffener, let dry,  and the pop the bollon! 
Another idea: have it hanging from the ceiling for a different look!