If you had just been attacked, what would you do?   Hit Twitter of course!
It was the Dallas Observer that alerted me to the fact that last night that "Deion Sanders tweeted (around 6:30PM) that his ex-wife and a friend jumped him in his room front of his kids."  Not to be outdone, the DFW Police Scanner also jumped on the Twitter bandwagon and confirmed that authorities had arrived at Sanders' home in Prosper, TX.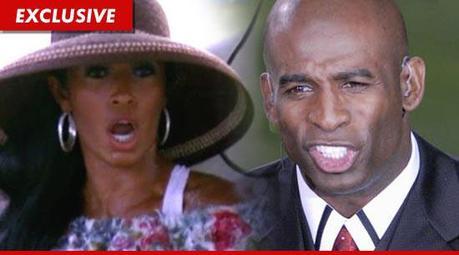 The Gene and Julie Show on 103.7 Lite FM called me this morning to chat about the drama. You can listen to the mp3 file from today's show below.
Jeesh. What a mess.



4-24-12 Oh So Cynthia Dishes on Deion Drama.mp3 Listen on Posterous