If wearing a pair of skinny jeans every time and everywhere screwed your comfort, then here's good news for you. It's time to take some serious denim lessons from our B-town fashion divas.
These denim styles are easy to carry and the way more comfortable even without compromising on your look.
So, ditch your skinny jeans and make a way for these comfy styles in your wardrobe: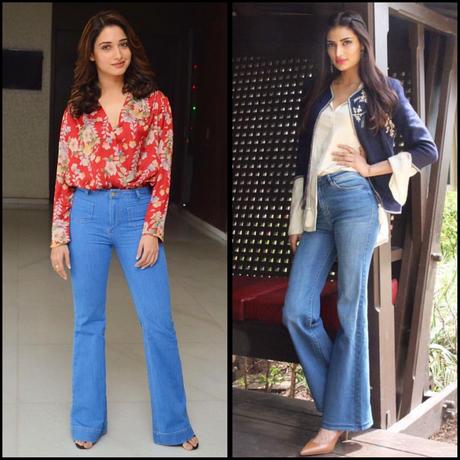 The glorious era of the 70's and 80's is slowly seeping into our closet. The flared pants, popularly known as bell bottoms, have made a huge comeback and we all are loving it.
The high impact retro trend is also a huge hit amongst the leading ladies of our B-town. Check out and get some inspiration from them for your next brunch or lunch look.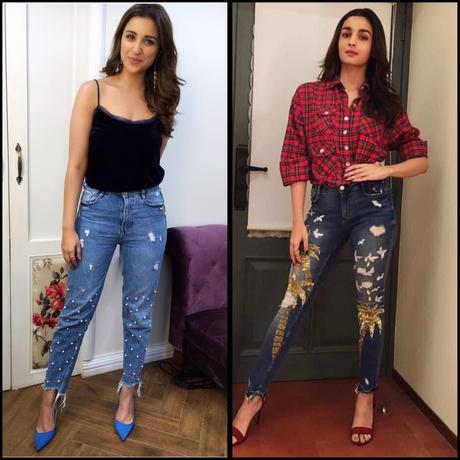 Embellished jeans are the new dresses for parties. I love this trend so much because it's all about individuality. Wear your jeans the way you want.
Rock some pearls on your jeans or some sparkly details like Parineeti Chopra and Alia Bhatt.
So, go for these jeans and ditch your basic dresses when you are going for parties with your friends.
DISTRESSED BOYFRIEND JEANS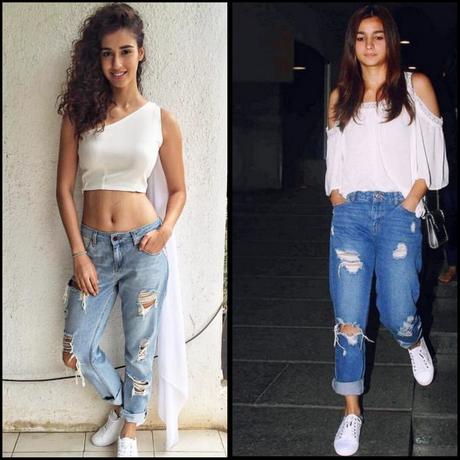 The boyfriend cut jeans is a closet essential. These are definitely the current favourite of the celebrities.
These are known for its comfort ability and loose fit. It is as chic as skinny jeans yet in a more relaxed way. Boyfriend jeans basically go with almost everything from casual tees to formal blazers and bomber jackets.
DECONSTRUCTED FLARED JEANS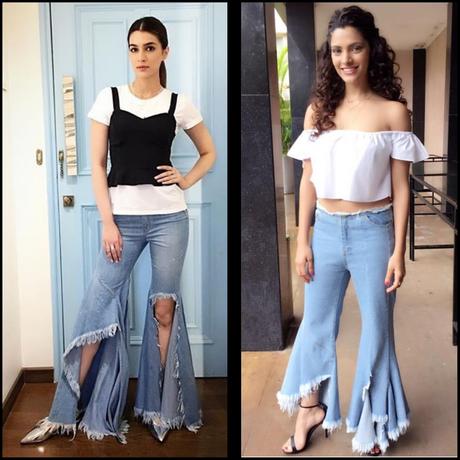 This street style silhouette is quite far from the regular denim we've worn all our lives and is sure to make heads turn.
The idea of deconstructed jeans came from disassembling a pair of denim and then sewing them back together with the unique bizarre look. Wear it with simple, neutral top to keep the focus on the denim.
TWO TONED JEANS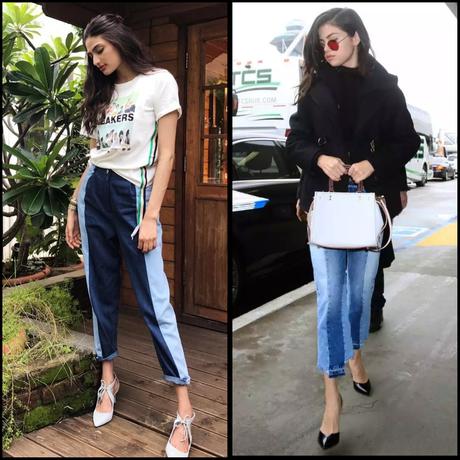 Two-toned denim is the fall trend you need to try. Every IT girl and fashion spender in the world seems to own a pair of this jeans. It is marked by two different washes on the front and back along with, in most cases, a raw, uneven hem.
Check this picture of Selena Gomez in two toned jeans which have a raw and uneven hem and how beautifully she carried these jeans with high heel pumps.
Or you can add a tee and a pair of strap heels just like Athiya Shetty and then you're good to go.
CUSTOMISED OR DIY JEANS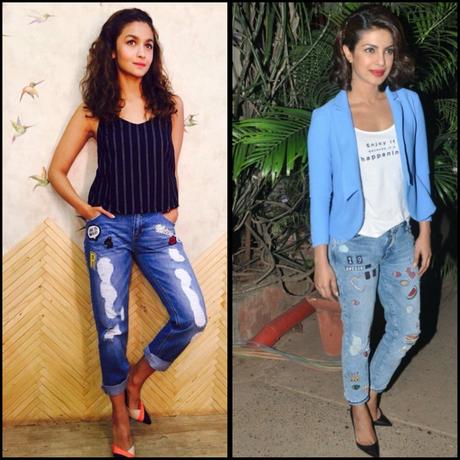 As the name says DIY jeans (DO IT YOURSELF), where you can add pins, studs, patches of your own choice to your favourite jeans.
This trend basically allows you to add a personal touch to your look and convert your same old boring look into a quirky one.
So, feel free to revamp your favourite pair.
So, next time when you go for shopping, try these comfortable and classy jeans.