There is something about fall and brown, distressed leather that seem to go hand-in-hand. Fall also has that sense of getting back to business, which, of course, calls for a great bag to carry all of your back-to-business gear. This means that surely you need a great distressed leather bag! I found some beauties that look awesome and are made using leather that you can feel good about.
The Uptown Shoulder Bag by Uptown Redesigns is created out of old leather coats. The result is that the leather already has that gorgeous worn-in look, as well as some of the unique characteristics that the original coat may have contained. So, you get a bag that's yours, all yours. And if you have an old coat that you no longer wear, you can have it upcycled into a bag made just for you!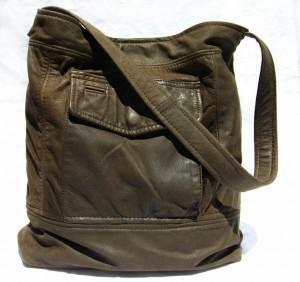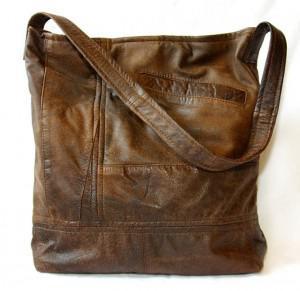 ---
The slouchy, toasted brown Luella Bag by Rebyc Design is made from scrap leather and lined with second hand fabric. All I can say is that I've had a Rebyc bag for over 3 years and am still in love with it, so that speaks for itself.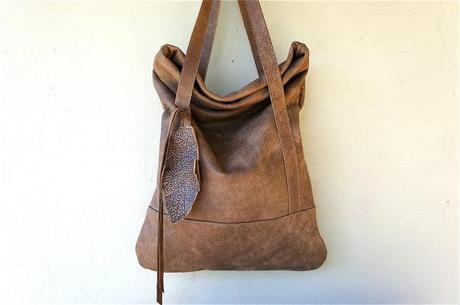 ---
The handcrafted Soft-T Italian Leather Bag by Beth Springer is perfect for toting everything you need for work, school, or while traveling. Every aspect of production keeps the environment in mind – the leather is by-product and vegetable dyed, the lining is made from organic fabrics, no excess metals or materials are used, and even the tags use recycled paper and organic string.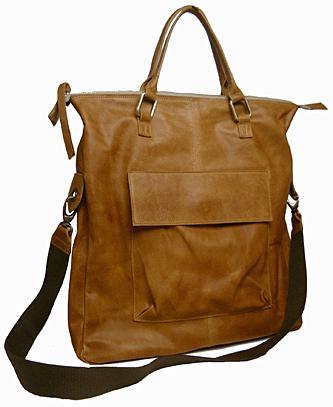 ---
The Tan Belmont bag by
Lost Property of London
is color-blocked for a cool, two-toned look. As the name indicates, Lost Property of London's bags are upcycled from abandoned and vintage fabrics found in London, where the bags are handcrafted using eco-friendly techniques.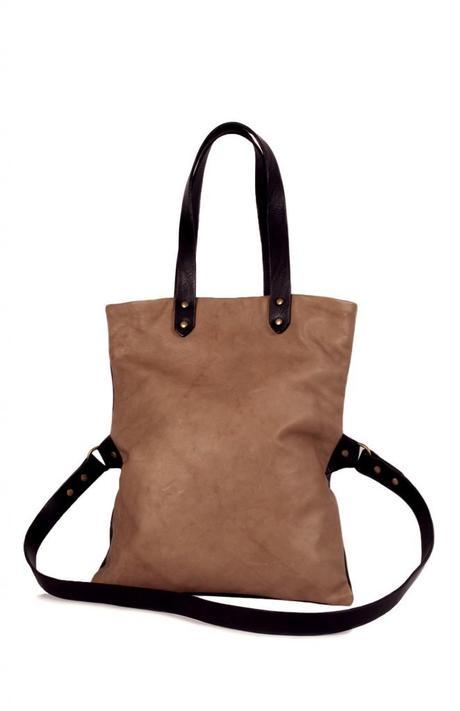 ---
So, where are you heading when you get back to business this fall?

---