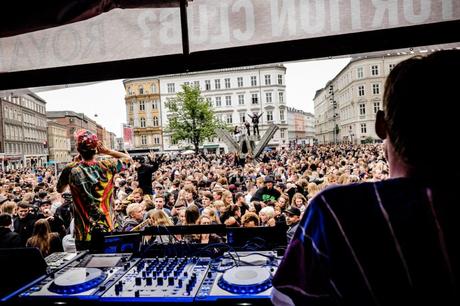 Copia Doble Systema playing a packed Skt Hans Torv in Copenhagen. About 100,000 people danced in the streets every day.
Distortion is the annual "celebration of Copenhagen Street Life and Modern Party Culture" . More than a hundred thousand people take to the street to use the entire city as a music venue. 4 days of parties, where the first two days are a multitude of street events that started Wednesday in the Nørrebro area. I had the pleasure of hanging out and photographing my friends at Copia Doble Systema all Wednesday, we kicked off the day at the WTF outdoor stage and when the street parties ended at 10pm, Copia Doble played a full set at an after party in Club Global. This is a collection of my pictures of the escapades that included a blue tiger, a ninja smoke bomb and a very jetlagged sleep deprived me trying not to fall off stage.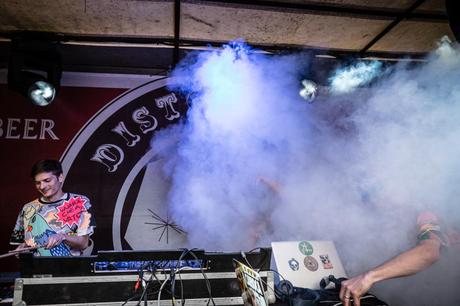 Copyflex accidentally dropped a ninja smoke bomb which made things slightly difficult. Julius is happy he escaped.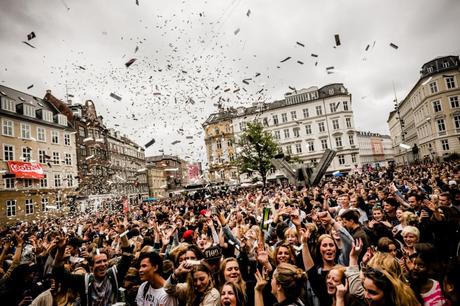 and the crowd goes wild!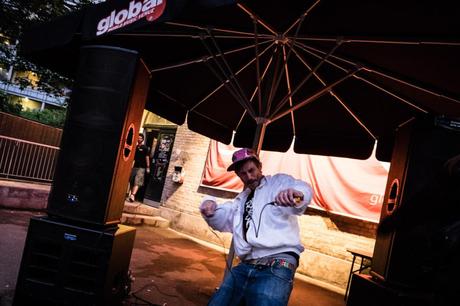 Waiting for the club night to kick off, Åsmund is DJing on his iphone outside Club Global on a nice compact mobile friendly speaker system.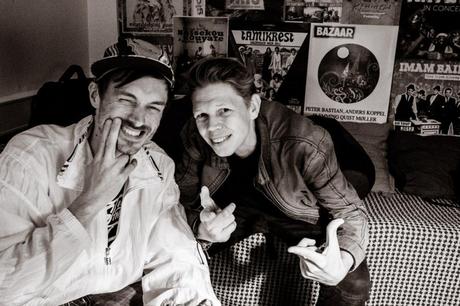 Copyflex (Åsmund) and I chilling backstage before the gig. Yes I am not very street. Yes I try! Thanks to Mata Hari for the picture, I love this shot.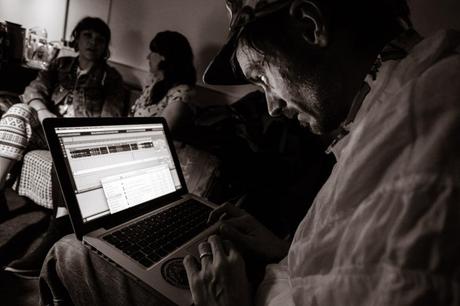 Quick adjustments to some of the songs back stage.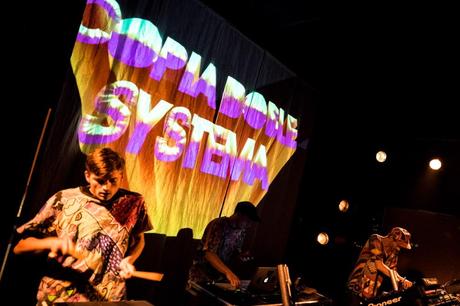 Copia Doble Systema estan en la casa!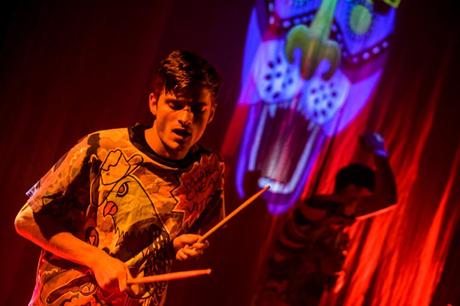 Julius drills the drums mimicking the blue tiger, one of Mad ES' pets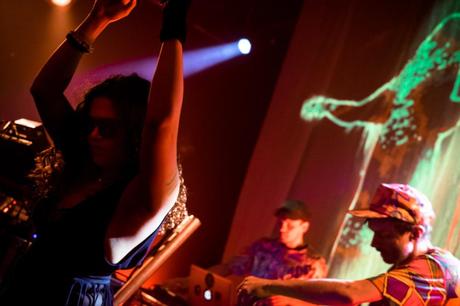 The dancers of As Bandidas Gostosas joined in the antics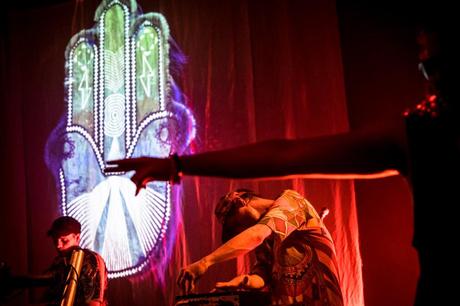 Copyflex narrowly escapes loosing his head!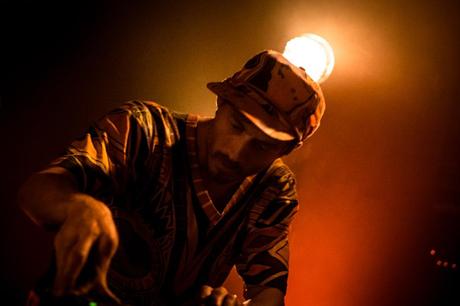 Copyflex at the controls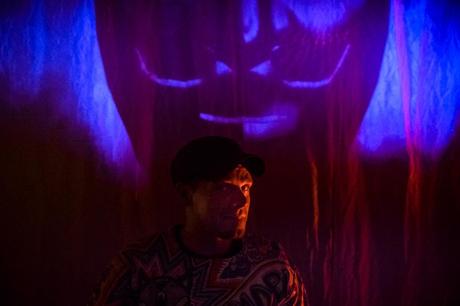 A rare portrait of the master of visuals, Mad ES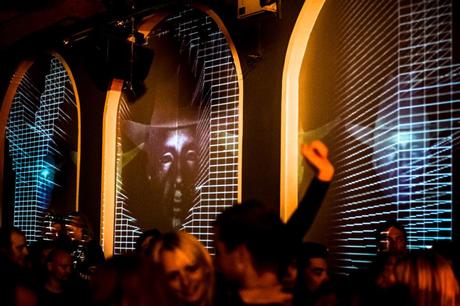 The tripping the light fantastic projections of Mad ES lights up Club GLOBAL.
Thanks to some loaner lenses from Fuji Nordic I was armed with a bit more ammo than usual: the 14mm and amazing 56mm lenses were in my bag in addition to my 35mm. All of them are great lenses for capturing music events. OK I would like the 14mm to be a lot faster but it's not an ideal world. If it was, chicken rice would be available everywhere and my darn TARDIS would not be broken.
A huge thank you to Åsmund, Julius, Mad ES and Laia and Fuji Nordic (Ib, you're awesome!). Now, why not listen to the latest mix by Copia Doble Systema and look at the pictures again – much more Distortion tales yet to come from me.