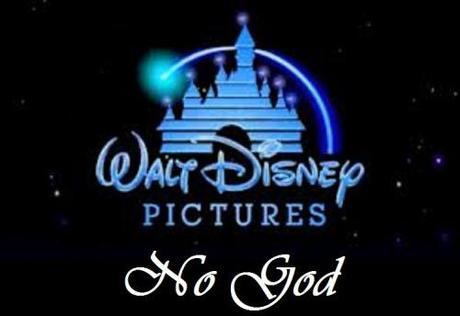 Frozen is Disney's new animated movie about a fearless princess on a quest to find her sister.
A week ago, Deadline Hollywood reported that Frozen has just surpassed Ice Age 4 to become the highest-grossing animated film of all time worldwide with a total tally of $729.3M. The latest updated box office figure for Frozen is over $1.1 billion worldwide.
But the award-winning duo behind Frozen's soundtrack, Kristen and Robert Lopez, say Disney barred them from including God in the movie's hit songs.
The Times of Israel reports, April 27, 2014, that Kristen Anderson Lopez told Terry Gross NPR's "Fresh Air" program that putting religion into movies is a no-go for Disney brass, and that Disney made them let go of only one concept when writing the movie's hit songs: God.
"One of the only places you have to draw the line at Disney is with religious things, the word God," she told NPR.Before co-writing the songs for
Frozen
, Robert Lopez was best known as co-creator of Broadway musical
The Book of Mormon
, which lampoons Mormonism, religion and Disney. However he said Disney had no issue with bringing him on after that, "I don't think Disney has any problem with employing people who have, you know, done off color stuff in the past."
Frozen has already drawn fire from conservative Christians for allegedly employing pro-homosexual propaganda.
The Oscar-winning song "Let it Go," in particular was singled out by a writer for showing the lead character "coming out," by "celebrating her acceptance of her true identity."
H/t California Catholic Daily
~Eowyn