Hi All,
Today's post is another disease in the spotlight, this time it's one that I don't have but one that needs as much awareness raising as Lupus and that is what I am going to try and do. Sarcoidosis is a very rare disease, again caused by an immune system malfunction; it is so rare that currently only 1 in every 100,000 people will develop it...but rarity as I know, does not mean we should be dismissive of it. However, before I delve into the world of Sarcoidosis I want to give you a quick update on World Lupus Day 10th May.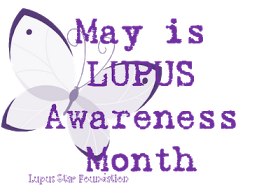 World Lupus Day 10th May 2014
I know many of you follow the blogs Facebook page and I am so grateful for this. If you do you may have seen that I am running a hashtag purple day in honor of Lupus Awareness day. However, if you haven't seen it then here is the low down.
On May 10th I am asking everyone to get involved, wear something purple, or bake something, make something etc and take a photo to upload on the Facebook page using the hashtags #LupusAwareness2014 or #LHandSign. Here is a break down of the details;
Chose something purple to wear, dye your hair purple, bake a purple cake... or anything you fancy.
Take a photo of it, a selfie or whatever you feel represents the color.
Upload it to the Facebook page...The Wolf and Me Facebook
Add a caption and use the hashtags #LupusAwareness2014 or #LHandSign
If you haven't come across the L Hand Sign before...here was my selfie from last year....I know it's not the greatest.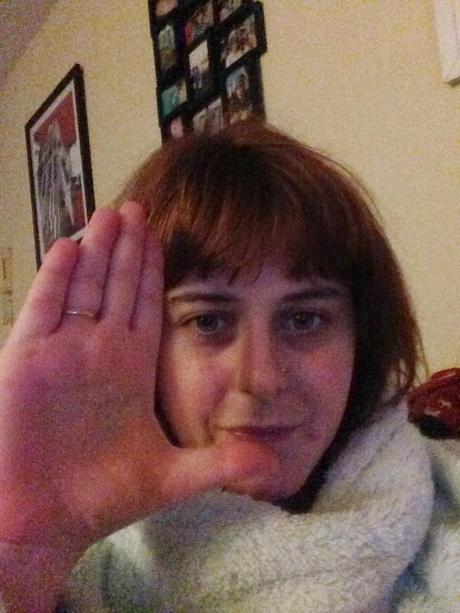 So it is up to you what you do..but when we get all the images and hashtags together we will be creating an army against lupus.
Sarcoidosis.....The facts....
So back to where this began. As you know my plan for this blog is to raise the awareness from Lupus and a variety of other diseases that sometimes I feel are being overlooked. Sarcoidosis is the first disease here that I don't have. So I will give it my best shot at an explanation and if any f you out there are fighting this disease please get in touch with your story if you want to.
Sarcoidosis is a rare disease that causes Granulomas (small patches of swollen tissue) to grow within the organs of the body including the skin. The most common areas for the granulomas to appear are on the skin and within the lungs, so you can imagine just how damaging these can be to your breathing. As with many of these kind of diseases, everyone's symptoms are seemingly different or the disease will run a different course, much like M.E or SLE. However there does appear to be some constants that are as follows;
Tenderness, redness and inflammation of the skin
Difficulty breathing
A persistent cough
Swollen glands usually around the neck and face
Painful joints
Fatigue
Headaches
Heart rhythm abnormalities
Kidney stones
These are only a handful of the symptoms and as the disease can be very acute (comes on rapidly) for some patients it can be difficult to pin point and diagnose. One of the main differences with sarcoidosis is that it can in some cases go by itself, as quickly as it appeared which offers some hope to people battling it. 
How is Sarcoidosis diagnosed....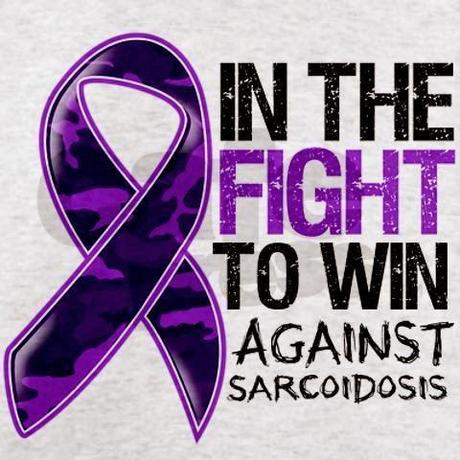 Sarcoidosis is diagnosed in a very similar way to Lupus or Rheumatoid Arthritis. It is often though a series of blood tests, X-rays, Ultrasounds and your medical history. Much like many diseases that present with such a wide variety of symptoms, it can take time to get a thorough definitive answer. If you have the acute form then you may reach a diagnosis in a speedier fashion, rather than slow onset aarcoidosis.
How is it treated....
Now this is where my research got a bit annoying. The main sites I used stated that peoples everyday lives are often not affected. To me this seems odd considering it sounds like a very unpleasant condition and as someone that lives with constant fatigue I simply cannot believe this statement. The issue I ha to do further research is the lack of information online, other than the general medical facts. 
The gap between what the medical sites state about it not affecting you daily and the small amount of blog posts I could find, only furthers the proof that there is a lack of knowledge within the medical profession about the affects of long term illness. I will get onto my findings about everyday life in a little while...firstly the general treatment for sarcoidosis....
Treatment is mainly based around the control of the symptoms, which with any immune system disease seems to be the running theme. If you have been recently diagnosed with this, then your treatment plan may be very similar to that of mine....here is the low down...
Steroids - Prednisolone is the most common. This will help with pain and inflammation.
Painkillers - NSAID's as long as they don't affect your lungs may be offered.
Immunosupressants - these will be offered to the most serious of cases which will slow down the immune system.
Lifestyle changes may be recommended.
Treatment for the various organs affected may be looked at.
Now to tackle how this may or may not affect your daily life.
Firstly let's look at the main organ that is involved in over 90% of cases - the lungs. I don't know about you, but I have had shortness of breath before after bouts of the flu and it is very debilitating. It can affect waling even a few steps, climbing the stairs, even doing the household chores can be twice as difficult. So I don't think it is a far stretch to assume that sarcoidosis makes daily living harder. On top of this, as the disease causes fatigue, that will have a direct impact upon your quality of life...I should know.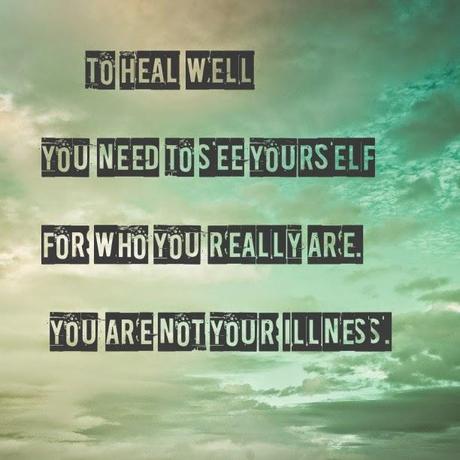 As for what organ involvement may occur, each of these comes with their own pains, problems with complications and medical interventions. Some of the side effects from the medicine can cause us to lose confidence, such as steroid weight gain. Some can cause side effects that will knock you out for a week. So with all of this together, I feel it is unfair for the medical profession to suggest that it probably wont affect daily life.
So that is as far as I can take this breakdown. If you or anyone you know is fighting off this disease, get in touch.