Photo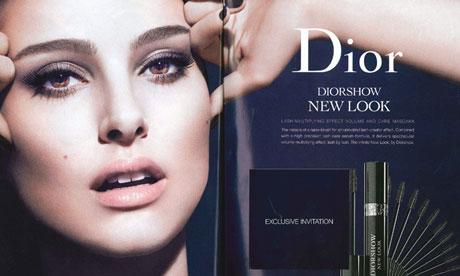 Dior Mascara Avert BANNED.
The latest advertising for Dior beauty products featuring Natalie Portman has been banned for misleading the public and exaggerating the performance of the product.
Now everyone knows I LOVE Dior, however im gonna go ahead and say it: I have this very mascara - (in free sample form) and although yes the advert is a bit exaggerated, the mascara is one of the best that I have tried! If you take your time to apply it and use eyelash curlers, eyeliner and good eye-shadow, I vouch that you can get an effect pretty close to the advert.
Im all for anti airbrushing campaigns so Im not against the ban, i just wanted to say my piece :p 
xoxo LLM