Last night, I finally got to meet some Houston Bloggers!!!!  I was so nervous beforehand because I had never done anything like this before.  I also met the woman behind
Swapnista
, Keren Charles from Two Stylish Kays.  I am helping her organize a Swapnista in Houston.  It will be a little smaller, but I hope that we get lots of support so that she will bring it back every year! 
We ate at Hearsay Gastro Lounge, which was a great little spot on Travis Street.  The music was great and so was the food.  I had no complaints about the food or drinks.  You can read into that however you want to...
Here are some pics from dinner.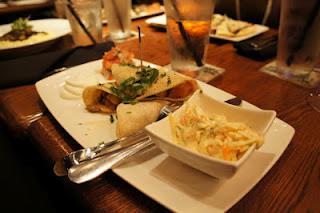 I had the Mahi Mahi Fish Tacos-SOOOOOO GOOOD!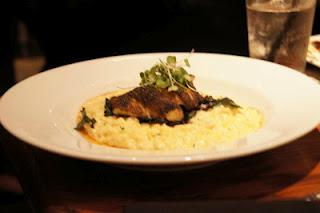 My husband had the Blackened Red Snapper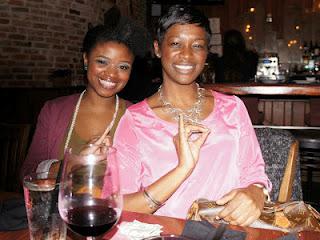 Crystal
and
Karen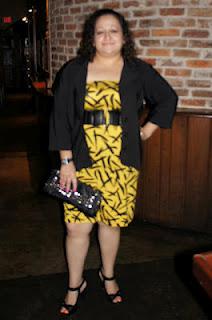 Outfit: Blazer/IDK, Dress/ASOS(actually a skirt from the main line), Clutch/Ross, Shoes-Guess via Rack Room Shoes, Belt-eBay from a jumpsuit/ Watch-Liz Claiborne via Ross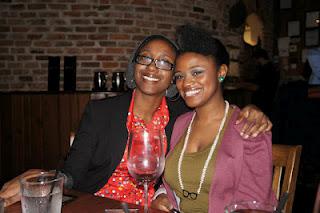 Nikiage
and Crystal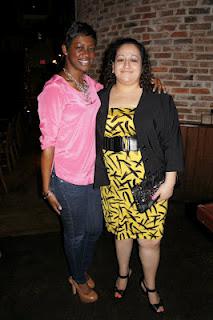 Keren and I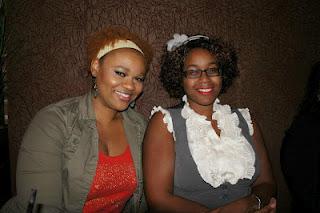 LaRenda
and
Shalanda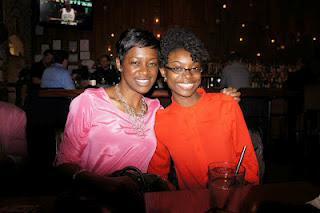 Keren
and
Lauren
Everyone was so sweet.  I don't know why I was so nervous.  I felt like a member of a family five minutes after meeting everyone.  I wanna give a big thanks to Shalanda from
Live Life in Style
for taking these photos and putting this dinner together!