On a recent holiday to Chamonix I was lucky enough to go up the Aiguille du Midi cable car. This the highest cable car in the world takes you from the warm summer climate of the valley to the snowy tops of the mountains.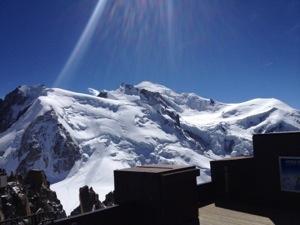 In this fantastic setting tucked away is the almost as stunning little bistro. Seating no more than 20 people getting a table is tricky but worth waiting for.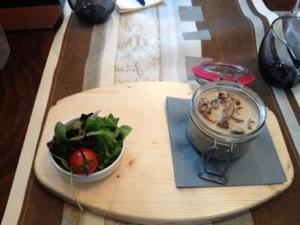 For my starter I has escargot in a morel and fois gras fricassee sauce. Indulgent, rich and oh so good. As classically French as you could ask for the dish was well balanced and beautifully presented. Delicious.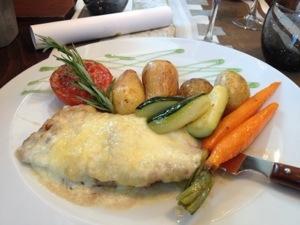 For my main I had a very rustic veal chop covered as many things are here in raclette cheese. Not the most sophisticated dish but it was superb. To my surprise the light rose veal stood up well to the cheese and went together beautifully. With some veg the portion was massive and satisfying.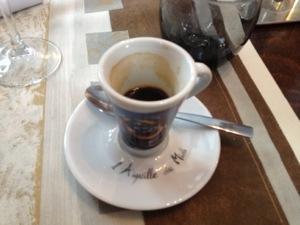 The setting…..the meal…….the wine…….the company and the service made for a memorable afternoon!