This is the third of a ten part series on dining on the Greek island of Samos. I have now been there three times for stays of a month or more. I have painted on each stay. Here is a link to the last ten paintings I did in 2014. This time has also has given me a chance to sample many of the great restaurants on the island. This first post looks at three of the smaller seaside villages. The last post covered the northern mountain villages. The larger towns will be covered in individual posts.
Paghondas is located in the south central hills. It has wide town square skirted by the main road. We ate at the place on far side as you enter. We had stuffed tomatoes and mousakka.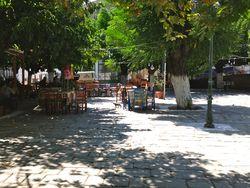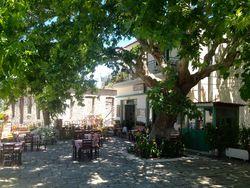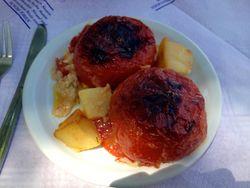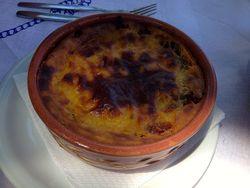 Myloi is located just below Paghondas and has a beautiful town square away from the main road. We just had a snack there, at the first place in the square, of wine and fried potatoes but we were told the restaurant has a limited but reliable menu.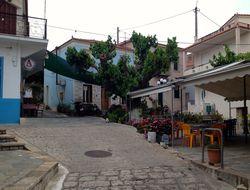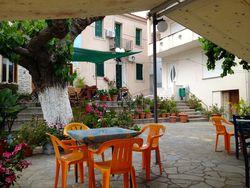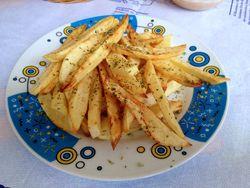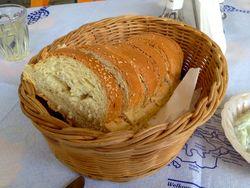 Drakei is located at the end of long road around the west end of the island. You can only proceed by foot beyond Drakei. It located high on a hillside overlooking the sea. We ate at open terrace on the second floor of a restaurant. It had a nice view of the sea. We had wonderful fried calamari, some vegetable fritters, and small fired fish.