Can I get a "HELL YEAH"?
I have a little something different for you today.  I recently made a chicken recipe for the family this past week and it came out great!  After searching my Pinterest boards for the pin, I realized that apparently it didn't come from there.  And the sad thing is, I have no idea of the source to give credit.  From my print out, however, it does read:
"I adapted this recipe from The I heart Trader Joe's Cookbook".  So, I guess that's a little something.  Of course I don't know who the original poster was.  It's way too good not to share though, so here it is:
You will need:
6-8 Chicken thighs (I used boneless and skinless)
1/2 cup Dijon mustard (I used Grey Pupon)
1/4 cup of maple syrup (I used Spring Tree 100% pure maple syrup)
1 tbsp. of rice wine vinegar (I used Nakano seasoned rice vinegar)
Salt & pepper for taste
Preheat oven to 450 degrees.
Mix together the Dijon mustard, maple syrup and vinegar in bowl.  Put chicken thighs into a foil-lined oven proof baking dish.  Salt and pepper to taste.  Next, pour your mustard maple mixture over them being sure to coat them well.  I poured half my mixture on one side and used the remaining mixture for the other.
Bake for 40 minutes or until a meat thermometer reads 165 degrees F.  Let the chicken rest for 5 minutes before serving and be sure to spoon mixture over chicken tops before serving.
I made some jasmine rice to go with it.  It complimented it very well.  I put the rice in our dishes first then added the chicken thighs on top and spooned sauce over the entire dish.  Can you say YUMMY? 
* Confession: I made more of the mixture than the recipe called for.  I wanted to be sure to have enough to keep the chicken moist.
And now for some pictures that have absolutely nothing to do with this post!  C'mon, you guys know me better than that.  Why would I attach pictures that actually relate to my post?  Now that would be silly!
Uh oh, we've got a thumb sucker in the house!
Can't wait to start breaking her of that habit.
She's been sucking her thumb since in the womb.
Any tips to get her to stop?
Please?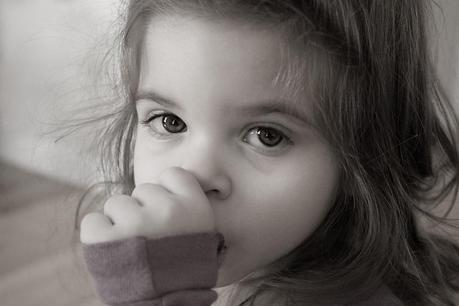 How I love my big, chubby, beautifully textured, floppy beak duck, let me count the ways…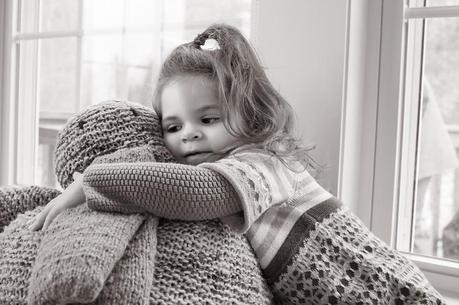 Don't ask, I have no idea what this face is.
But it made her mama laugh that's for sure!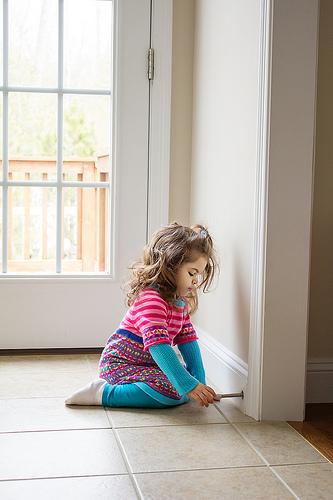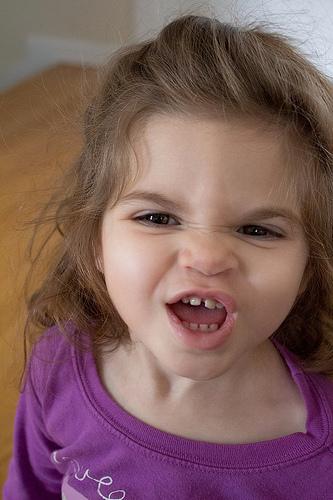 HOPE YOU HAVE A WONDERFUL WEEKEND!