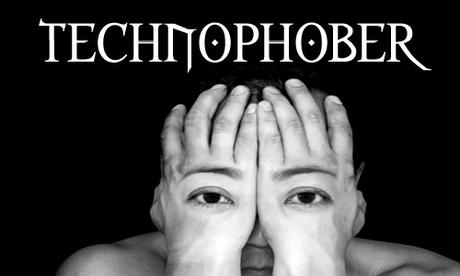 Without the shadow of the doubt, we are living in the world surrounded by the technological creatures such as Android and iOS and computer machines. However, we are addicted to the social media hashtags. On the other side, the same is the case with our present young generation that has been great exposure to the technology no time ever before. So, parents have to be cautious when it comes to digital parenting, but what can we do for the parents that are "Technophobe". I would say parents are losing the battle when it comes to restricting their children's activities on technology provided cell phones and devices.
A little about Technophober parents
It is actually a state of mind for the parents especially don't have so much exposure to words the technology. So, they dislike the technology as smartphones and computer machines and they seem more concerned as the technology has grown faster. The terminology particularly used in the sense of an irrational fear; however, it is very close to the cyberphobia. People that don't like to use the computer machines and gadgets.
There are three main categories of the technophobes such as "uncomfortable users", the cognitive computerphobes and anxious computerphobes", Dr. Larry Rosen research psychologist, computer educator & professor at California State University said that.
Since the industrial revolution has come forward, technophobia has been found among the various societies and as well as the communities all across the world. However, there are many groups of technophobic people that have stood against the technology development in order to preserve their ideologies and the technophobe parents are one of them.
How "Technophober" losing digital parenting battle?
The parents that don't use the modern technology or they are instead to be trying to find ways for technology in every shape and sizes, in order to come closer to the modern technology and they have irrational fear in their minds because they are "Technophobe".
Parents that don't have insight, understanding, and perspective of the digital world, they are clearly losing the battle against the digital nightmares their kids and teens are facing on the social media platforms such as Facebook, Yahoo, Line, Vine, Viber, Tinder and plenty of others alike.
Being nontech-savvy parents you are not aware of the fact that digital parenting has far more superior than real-life parenting. In real-life, you can keep an eye on your kids and teens activities to far more extent. On the other hand, technophobe parents don't realize that their irrational fear towards the cell phones and computers bringing ultimate and monstrous threats to their children life and they are not aware of
"Technophobers" Parent's children are under constant cyber threat
Social networking through social media apps is on the rise and every young kid and teen are interested in social messaging activities. Parents have to know that, why their tweens and teens spend most of the time on social messaging apps via cell phones connected to the internet.
Technology especially social media is creating an imminent sense of isolation among teens. Parents should aware of teen's hidden activities they do on the instant messengers. Your teens may use texting, chat conversations, to share media files such as photos and videos and can also make audio and video conversations. All these activities without supervision and impose monitoring can put your teens in cyber dangers and even to the cyber predators. Therefore, technophobic parents need to know about all the following threats to the fullest.
Cyber Stalkers  
They are as same as you have seen people having more than one relationship at the time with the opposite gender. So, they are also available on the social media platforms and they usually target young kids and teens. Teens are the easy and soft target that can manipulate with romantic phrases. They pick up teens online and they meet them in real life.
Cyber–Stalking activities
They post real and fake sexual image of the victim
Track their victims once they meet them in real-life forcefully
They threat teens if

teens are doing against their will

via cell phone calls, text messages an through email
They blackmail their victim with personal information, such as name, address, personal love making photos and through videos
Post offensive material and comments
Use

victim's social messaging app

and stalk other teens
Cyber –Stalking stats: WHOA Reports
39% of teens don't bother to set their online privacy such as social media accounts
25% of the incidents have resulted in the face-to-face confrontation with the stalkers
60% Teens are the victims of cyber-stalking compared to men.
Cyber Bullying
They are the people with no heart and soul. They just want to humiliate and disturb their victim. Most of the victims are young teens and kids and they left huge and dangerous effects on teens mind and it has been reportedly stated that teens have tried to commit suicide bullied online twice or thrice.
Cyber Bullying stats according to i–Safe foundation
Almost half of the adolescents have been bullied online & half of them are engaged in cyberbullying
1 out of three young teens has experienced cyberbullying
25% of

teens repeatedly bullied online

through cell phone calls and through cyberspace
1 out of 10 teens discuss the cyberbullying incident with the parents
1 out 5 teens have bullied because of posting of semi-nude photos on the social media
Child Abusers & sexual predators
Child abusing is one of the most dangerous and evil phenomena that exist in the world. Child trafficking on the other hands is also on the rise. These criminals usually contact these days' young kids online or view the information of the kids and then abuse or kidnap them in real life. So, parents have to be careful about children's digital activities.
Health issues and dangerous bad habits
Excessive use of social media can make your kids and teens digital patients and they may have to consult with the doctor that is an expert on digital patients. Young kids and teens mostly have got stress, depression, anxiety and mental illness due to lack of sleep. However, young teen has also has been involved in blind dating with the use of dating apps such as Tinder and Snapchat. However, teens also have got online dangerous challenges such as "burn and scar challenge". Furthermore, the use of cell phone camera and trend of selfie culture has engulfed the number of teen's life and moreover, youngsters have also been involved in self –Obscenity without realizing that it is as unsafe sex without protection.
Don't be "Technophobe" for Christ Sake: Save your kids being a tech-savvy
Technology being an integral part of our lives has made dependent on it and for digital parenting you have to be a tech-savvy enough to understand all above-mentioned vulnerabilities. Parents need to use the contemporary cell phones and computer devices for the future and security of your children. Fear is everything until you don't face it. Once you have faced it, there will no fear and there will be none of the parents who left as "Technophobe"
Be a Little Tech –Savvy Rest leave to TheOneSpy: 12 Great Digital Parenting Solution
Technophobe parents! You don't need to worry, just stick with the contemporary cell phones and computer machines for a couple of days, then visit the official website of the cell phone surveillance software and subscribe with phone spy app. You will get the credentials and then install the cell phone monitoring software on your target smartphone and once it is installed use the credentials and get access to the mobile phone tracking software online control panel. Now you can do the magic with it and can protect your kids and teens from all digital nightmares
You can use IM's social media of the cell phone surveillance software and can view the IM's logs such as text messages, chat conversation, audio, and video conversations, shared media files such as photos and videos and further you can listen to the Voice calls. Parents can view Instant Messenger logs on Android and iOS devices such as WhatsApp monitoring logs, WhatsApp Voice messages, Facebook logs, Facebook Voice messages, Yahoo logs, Snapchat logs, Tinder logs and plenty of others.
This will help out parents to update about children's social messaging app activities.  Furthermore, parents can listen to the calls and even record it with the secret phone call recorder of the cell phone monitoring software. You can read the text messages sent or received such as iMessages monitoring, SMS, MMS and BMM chat messages.
Parents can protect kids and teens if something they are doing wrong on the cell phone and on social media apps with remotely phone controller. It empowers the parents to view all inappropriate installed apps, block text messages remotely, blocking incoming phone calls from strangers such as cyber bullies, stalkers and user can block sexting and all other bad activities running on the phone with internet blocking.
Use GPS location tracker of the cell phone spy app to track the current and exact location of your children. Furthermore, you can track location history and can mark safe and restricted areas. The user can use TOS spy 360 and put their teens into 360-degree protection with spy 360 live surround listening. It will enable parents to listen to surround sounds and conversation in real-time. Further, you can use spy 360 live camera streaming to spy live surround visuals by hacking the camera of your teen's cell phone. However, parents can spy on each and every single activity kids and teens do with spy 360 live screen sharing. It allows parents to share the screen of the teen's cell phone in real-time to the online control panel.
Conclusion:
Without the shadow of the doubt, TheOneSpy is the great parenting solution for digital parenting for parents and not then a blessing for Technophobic parents.