This is the weekend edition of TheMarioBlog and will be updated as needed. The next blog post is Monday, March 2
Why digital natives prefer reading in print. Yes, you read that right.
I did a double take, too, when I read that headline in The Washington Post. For one thing, I will be doing a presentation in Frankfurt, Germany, at the Print Summit 2015 where a renaissance of print is a major theme for the day. Who knows? Maybe there truly is a possibility for such a renaissance.
However, upon reading the piece I understand why the smell and touch of a printed page can be so alluring to the young.
I don't think that the references about the love for print among the young in this piece will set the clock back and we will suddenly be forfeiting our digital reading for print experiences.  But it is reassuring to know that the fourth platform in the media quartet continues to have such a level of preference among digital natives.
In fact, a University of Washington pilot study of digital textbooks found that a quarter of students still bought print versions of e-textbooks that they were given for free.
I have noticed through various focus groups around the globe that we are definitely bringing our digital mentality and modes of reading on screen to print.  We scan more, we are more restless as we move from one story to the next. Impatience sets in.
Yet we sill subscribe to and read a printed publication from time to time, if not daily.
We also know that the process of reading on the screen and on a page are distinctively different.
"We're spending so much time touching, pushing, linking, scroll­ing and jumping through text that when we sit down with a novel, your daily habits of jumping, clicking, linking is just ingrained in you," said Andrew Dillon, a University of Texas professor who studies reading. "We're in this new era of information behavior, and we're beginning to see the consequences of that."
Before the Internet, the brain read mostly in linear ways — one page led to the next page, and so on. That is, we were not exposed to today's journalism of interruptions. As a result, when we read in print we had a better command of understanding and remembering the content.
When we read on a screen—especially if the content involves a multimedia story—we will be jumping from text to audio to video. We are more hyper as we read on screens. It is more physical.
Now some academic studies are beginning to document
that for many people, this style of reading is beginning to invade when dealing with other mediaas well.
This will continue to be an area of study where investigation is much needed.  For now, it is satisfying that those digital natives and millennials who are not supposed to care for print are showing their affection for it. Let's capitalize on the momentum of that idea.
Personally speaking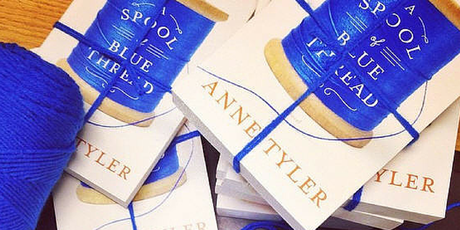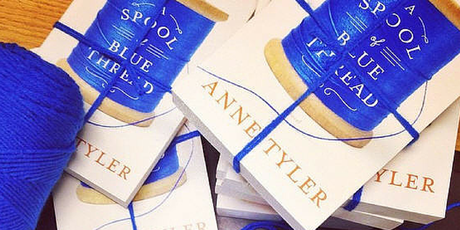 While on the subject of print versus digital, it's confession time for me. In the last 24 hours, and after reading a great New York Times review of A Spool of Blue Thread by the Pulitzer Prize winner author Anne Tyler, I decided to buy a copy. Faced with a choice while making the purchase at Amazon.com, I hesitated between the Kindle or print edition. For whatever reason, I opted to get a hard copy of the novel. It's all about choices.
Weekend reads
Apple Watch event March 9
http://www.theverge.com/2015/2/26/8115325/apple-watch-event-march-9
TheMarioBlog post #1695
Please enable JavaScript to view the
comments powered by Disqus.
comments powered by

Disqus