A couple of years ago, we witnessed a rush of apps coming our way easing our lifestyle, offering hassle-free processes. Available for free these apps were very widely accepted by the youth resulting in millions of downloads overnight. The app race is so deep in our smartphones, that people now have home screens full of folders segregated with apps, many of them may now be long forgotten and untouched for months.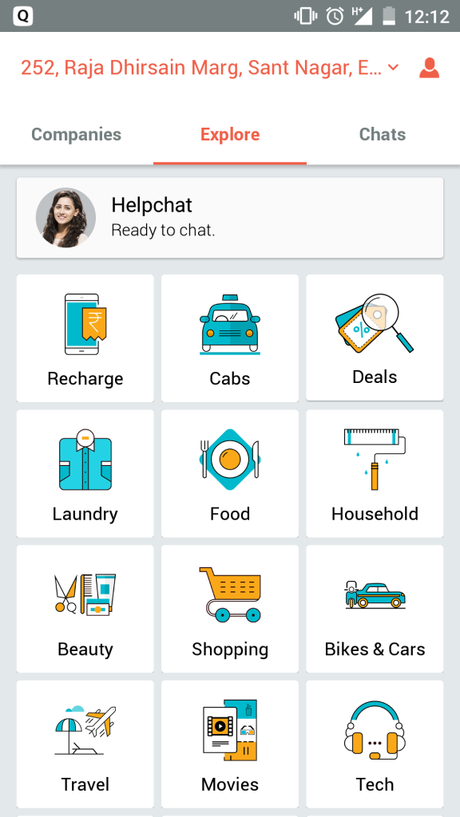 The larger the number of apps, slower the device operating speed and more battery compromised in process. A better way to go ahead can also be decluttering your smartphone by using multi-purpose apps such as
HelpChat:HelpChat is basically your personal assistant app that helps you get things done that could be anything - from travel booking, holiday guidance, ordering groceries and food at your doorstep, providing shopping assistance, helping you find the best deals and coupons, do web check-ins and laundry or any other support.
Evernote:Organize everything work-related within one app to get the job done efficiently. This digital workstation gives you an opportunity to organize everything at one place ranging from Write notes, make checklists, conduct research, organize all your reading materials, mark up docs and more.
Look Up: Lookup is a free and secure messaging app that connects shoppers with local businesses. It is a mobile app that aims to use chat to disrupt local e-commerce in India. It obviates the need for voice calls when connecting with local businesses so users can simply chat with retailers in the vicinity through the Lookup app to fulfill a variety of needs.From checking product availability with pictures, looking for deals and discounts, taking appointments at salons, spas and clinics, making reservations at bars, pubs and restaurants to buying groceries; Lookup enables it all via free messaging!
You can download Helpchat app from : HERE.