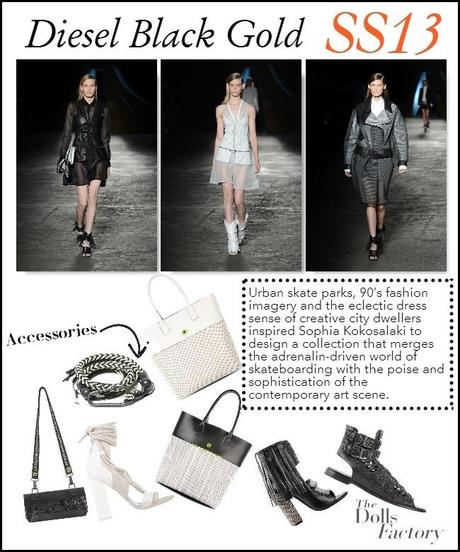 Sophia Kokosalakis
leaves
Diesel
with a bang. Her last collection for
Diesel Black Gold designed for Spring 2013
is in total black and white, with subtle hints of color. Prints are inspired by the obsessive detail of street art and skate park graffiti. The collection merges the adrenalin-driven world of skateboarding with the poise and sophistication of the contemporary art scene.
'
Contemporary art is always there to guide and to inspire, but on this occasion it was more about street culture. For the print I went to a skate park on the Thames and I photographed this graphic graffiti to work on.
 ' -
Sophia told to
Dazed&Confused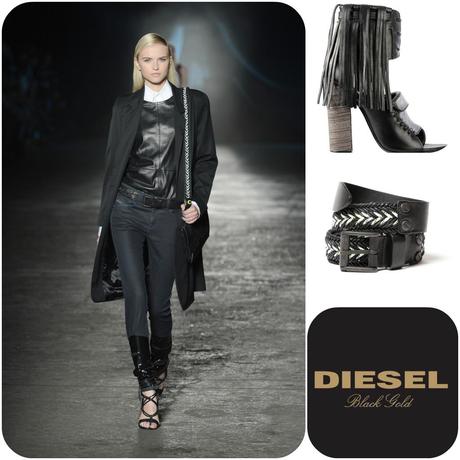 Sophia Kokosalakis lascia Diesel con il botto. La sua ultima collezione per Diesel Black Gold disegnata per la primavera 2013 è in tptale bianco e nero, con sottili sfumature di colore. Le stampe sono ispirate al motivo ricorrente della street art e dei graffiti caratteristici degli skate park. Questa collezione
fonde l'adrenalico mondo dello skateboarding con l'aplombe e la sofisticatezza della scena artistica contemporanea.
'L'arte contemporanea è sempre lì a ispirare le persone, ma in questa collezione sono stata ispirata di più dallo street-style. Per la stampe sono andata a uno skate park sul Tamigi e ho fotografato questi graffiti, sui quali poi ho lavorato. '-Ha detto Sophia a Dazed & Confused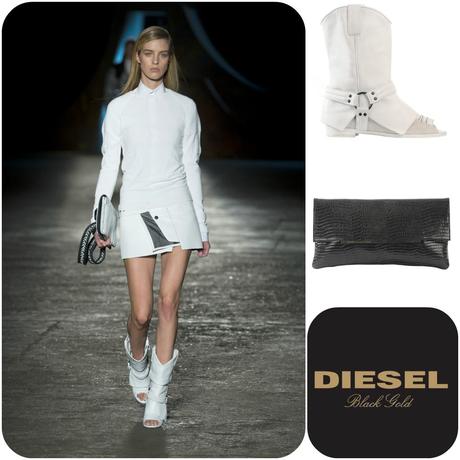 Diesel Black Gold Spring Summer 2013 
{www.diesel.com}