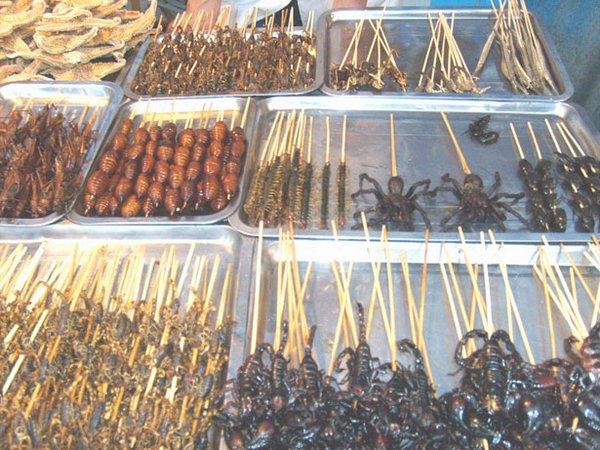 Don't be grossed out. In some parts of the world, eating bugs like cockroaches, beetles is considered a luxury. Well, some people can go it over a bit, say like eating 5,000 species of bugs. But, did you know that you already eat bugs every day, even without knowing it.
Researchers have found to believe that an "average person unintentionally eats a pound of insects every year", which according to Men's Health mag, could come in the forms of apple butter, canned or frozen foods, Brussels sprouts and  many others. Don't even bother to call in to FDA and report about this because those folks have legally approved it to include insects in some of these foods.
So, why are they doing this to us? Well, according to Scientific American, "all of these are merely aesthetic limits. It's seemingly for your mental well-being. Like a child moving a mountain of peas around on a plate until it looks like she's eaten more, the insect legs, bodies, and heads are less noticeable to us at the FDA's proposed concentrations. " And, don't worry, eating these bugs brings you no harm.

(All the images, trademarks, logo's shown on this post are the property of their respective owners)
Roshan Jerad Perera