Does any of this make any sense?  Well, does it make any sense except to the very wealthy owners of these teams?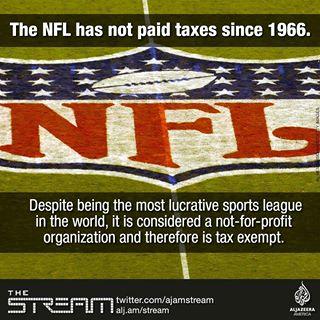 Keep in mind, too, each team is a monopoly.
On top of this obscenity, when they want their stadiums updated, first they go to each area with their respective hats out, asking their city/state/county for money to do so, followed closely by threatening the area with leaving.
And all the owners are billionaires in their own right.
This is crazy.
Let's not let them do this to us any longer.
Let's get THIS party started.
Write your government representative now:
Thank you, in advance.