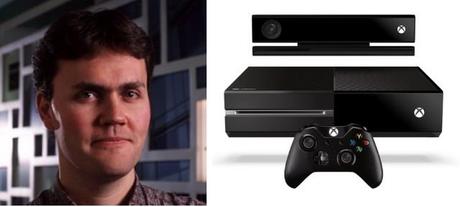 When Microsoft announced their defeat and decision to reverse all of their Xbox One policies, all the Xbox fans started breaking out their soda bottles to celebrate. But, the veteran game designer and CEO of Schell Games, Jesse Schell did a huge "facepalm" moment after hearing this news because he believes Microsoft has made a big mistake and "that mistake is listening to their customers".
"Your customers want you to stay the same, even if it drives you into the ground," During an interview with GamesIndustry.biz, Schell  talked about why Microsoft will never move forward if they fails to innovate in ideas or keep listening to its' customers.
"Somehow, Microsoft didn't seem to think that would be a reality, or even a problem. The reality is that they can't do what the customers want. Basically, Microsoft said, 'We're going to be Steam. You like Steam, don't you?' And we all said, 'No, we hate that. We hate you. You're an idiot to do that.'"
"That's how it always goes. This is the lesson of the innovator's dilemma. Why is it that big companies fail when the technology changes? It happens in every industry, so what's the pattern? What are they all doing wrong?"
"There's one mistake that they all make, and that mistake is listening to their customers."
Despite his remarks, Microsoft went up the market rank after removing Xbox One policies and managed to come back to the top in Amazon's pre-order sales. However, it also made Xbox One no different than its' predecessor.
Do you agree with Schell? Or are you happy with Microsoft's move? Let us know in the comments.
[Via: Digital Spy / Source: GamesIndustry.biz]
(All the images, trademarks, logo's shown on this post are the property of their respective owners)
Roshan Jerad Perera