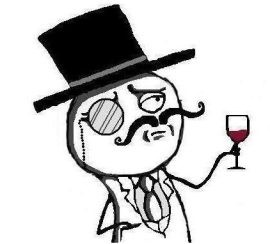 LulzSec logo
Louise Mensch
hacking
Anonymous
LulzSec
The Twitter-friendly MP made the allegation in the early hours of Monday morning from New York, where she is spending her summer holiday. She tweeted: "Had some morons from Anonymous/Lulzsec threaten my children via email. As I'm in the States, be good …to have somebody from the UK police advise me where I should forward the email." Later, she added, "I don't bully easily, kids. Or in fact at all."
Mensch claims the threats were designed to warn her off using social media. She later added that she had reported the incident to the police in the House of Commons. The Commons authorities are referring queries to Scotland Yard, which said it was aware of the allegations and was looking into it, reported The Guardian, which noted that Mensch "is an avid user of Twitter and has embarked on a number of high-profile debates in recent days about social media blackouts during the recent riots, phone hacking and Sally Bercow's appearance in the Big Brother house." Anonymous and LulzSec consider themselves defenders of freedom of information on the internet so could potentially be riled by Mensch's calls for a blackout.
LulzSec and Anonymous are hacking groups that advocate civil disobedience on the internet. LulzSec was behind the hacking of News International websites at the height of The News of the World phone-hacking revelations. Anonymous has targeted the Church of Scientology, Visa and Mastercard, and various Middle Eastern governments in the pursuit of what it sees as transparency and individual liberty.
Anyone can claim to be an 'Anon.' Writing at Forbes, Parmy Olsen questioned whether the hacker groups are behind the alleged threats: "Anonymous … has done some unpleasant stuff in the past: ripping apart a digital security company's servers, paralyzing the website of MasterCard and Visa, or reporting that Rupert Murdoch was dead. But are they the kind of folks that would threaten someone's kids?" Olsen reminded that given the leader-less structure of hacktivists groups they often get tarred by the actions of impersonators: "Supporters are completely unknown to one another, there is no clear hierarchy, no official communication channels and no leaders or spokespeople, meaning anyone can get away with signing off a blood-curdling email with 'Anonymous' or 'Anon,' and invoke fears of some sort of web attack or who knows what. Not even senior figures within Anonymous could really dispute it – hence why they struggled to convince the world that the recent Anonymous-linked threat to 'kill Facebook' was also not to be taken seriously." Olsen informed that it's rare for Anons to physically threaten their chosen targets, let alone their families, and noted that it is "also unconventional for Anonymous to send a message via email. More popular forms of communication are Twitter and the online text application Pastebin." "As with most death threats to well-known individuals, whoever targeted Mensch is probably more interested in freaking her out than carrying out any sort of action," concluded Mensch, who added, "hijacking the 'Anonymous' name just makes dismissing them a little more complicated."
Likely to be impersonators. V3.co.uk's Security Watchdog blog acknowledged that Mensch has been "outspoken" on Twitter in recent weeks, but said, "she appears to have done little of note to warrant such an extreme response from the hacktivist groups." The blog doubted that core hacktivists are behind the alleged threats, and suggested that "impersonators" are likely behind the alleged threats.
Don't mess with Mensch. The Daily Telegraph said Mensch's response is in keeping with her tough character: "Mrs Mensch's defiant public response to the alleged threats echoes her recent reaction to an email from an 'investigative journalist' which claimed she had taken drugs with the violinist Nigel Kennedy while working in the music industry during the 1990s. She agreed it was 'highly probable.'"